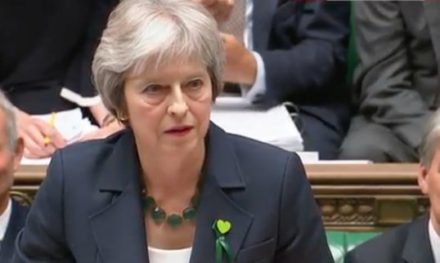 Not since 1982 – over the Falklands, a literal war – have two Secretaries of State resigned within 24 hours. Following the lead of former Brexit Secretary David Davis, Boris Johnson was next to go. Now Jeremy Hunt has been moved from health to the foreign office, Matt Hancock from culture to health, Dominic Raab to DExEU. Jeremy Wright, Geoffrey Cox, Chris Heaton-Harris, Kit Malthouse and Justin Tomlinson all receive promotions and their names were swiftly googled by many in Westminster.
Thanks to forward-planning ahead of Chequers, No10 undertook a quick slick reshuffle. But its speed came at the expense of any imaginative appointments: all have been pale, male and stale. Jeremy Hunt, who has presided over the worst ever NHS crisis, but no women. In fact: two Jeremys, but no women.
As the Labour whips on Twitter highlight, the new frontbenchers don't make up for their blandness with competence either. A neat summary: "Theresa May's reshuffle: a Housing Minister who admitted making homeless people's lives 'uncomfortable', an Attorney General who forgot to declare £400k of outside earnings and a DWP minister who was suspended two years ago after admitting giving privileged information to Wonga." (Best tweet of the day, though, was that of Tory MP Simon Hart to Chris Green: "Your a pps Chris. It is not relevant and nobody gives a f***. Apart from me obviously." Nothing like a bit of blue-on-blue.)
Yesterday, in responding to the PM's statement, Jeremy Corbyn secured a win in the chamber. "The Chequers compromise took two years to reach and just two days to unravel," the Labour leader said. In a callback to his last PMQs topic, he quipped: "I'm sure they would have resigned on the spot on Friday, but faced with a very long walk, no phone and, due to government cuts, no local bus service, they were probably wise to hold on for a few days so at least he could get a lift home."
With the government in meltdown, how excited should we be about the likelihood of a general election? Not very. Unfortunately the Fixed Term Parliaments Act is still a thing, so a vote of no confidence in the government or a two thirds majority vote is needed. But hanging on by a thread while being used as a human shield to guard against the mess of Brexit is not success. Theresa May and the Conservative Party look weaker than ever.
Sienna @siennamarla
Sign up to LabourList's morning email for everything Labour, every weekday morning.
More from LabourList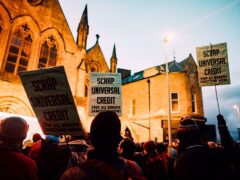 News
Labour has backed a campaign by over 50 organisations calling for Covid Universal Credit increases to be kept…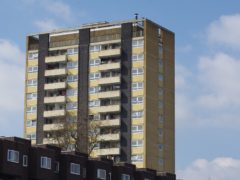 News
Labour has called on Tory MPs to vote down government reforms to the planning system as the changes…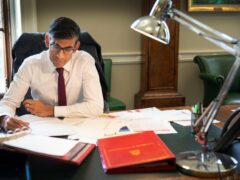 News
The Labour Party's Anneliese Dodds has highlighted seven ways in which the winter economic plan put forward by…