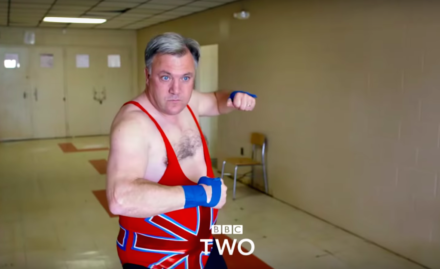 Former Labour MP, shadow chancellor and Strictly contestant Ed Balls will soon be starring in Travels in Trumpland with Ed Balls.
The new BBC Two documentary will follow Balls as he travels to America's Deep South and meets passionate Trump voters. Over three hour-long episodes, viewers will see him get tasered, talk to attendees of a 'Rednecks with Paychecks' convention and train with a WWE wrestler. Hence the leotard.
Speaking to Leeds Live, Balls said: "Lots of people will assume they're either deluded and don't understand, or extreme and dangerous, but we just met really nice, ordinary people.
"I thought that after the first year Trump would be losing support, but we didn't find that at all and it wouldn't surprise me if he won a second term."
The show will start on Sunday 29th July at 10pm on BBC Two.
More from LabourList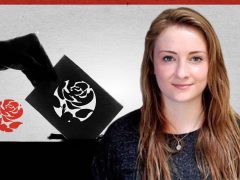 Comment
As a junior doctor working in the coronavirus wards, I have witnessed socialism in action. Health workers of…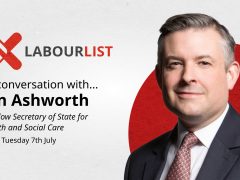 Video
Join us at 6pm on Tuesday, July 7th, for our latest "In conversation with…" online event featuring LabourList…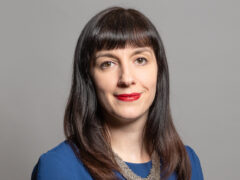 Comment
Rishi Sunak will deliver a statement in the Commons on Wednesday. Detail has been thin on the ground,…