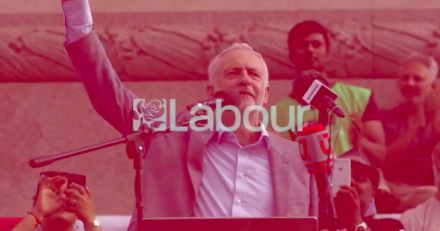 On Friday Jeremy Corbyn joined hundreds of thousands of people in London for protests during President Trump's visit to the UK.
Addressing crowds in Trafalgar Square, the Labour leader celebrated the freedom to demonstrate and "our right to free speech", while speaking out against xenophobia, racism and misogyny.
He also praised Sadiq Khan for "uniting London in all its diversity" after Trump criticised the Labour mayor of London in an exclusive interview with The Sun. The US President said Khan had done a "terrible job" tackling terrorism and crime in London.
Our message today to President Donald Trump was: We're united in our hope for a world of justice not division.#TrumpProtest #TrumpVisitsUK pic.twitter.com/aJRQtO2vwP

— Jeremy Corbyn (@jeremycorbyn) July 13, 2018
Here are the highlights from Jeremy Corbyn's speech at the Trump rally.
"It's not about interfering in the affairs of another country. But when somebody on a global stage condemns Muslims because they're Muslim, it's not acceptable and we will call it out."
"The elected Mayor of London, who is doing his job in uniting London in all its diversity, deserves praise and support, not condemnation."
"Our rights to demonstrate in this wonderful square were hard fought and hard won. Our rights to vote were hard fought and hard won, the right of women to vote was hard fought and hard won, the right for women to decide their own future and their own lives was hard fought and hard won. Our rights and our democracy come from people uniting together."
"Our environment is under threat. Lots of campaigners over many decades eventually brought many people together. And that culminated in the Paris Climate Change Accord, and I was there when it was made. There is no hiding place from foul air, from dirty seas, from polluted rivers. There's no hiding place from the destruction of our natural world for any of us – unless we work together to protect it and protect the environment and that sustainability. So I don't think anyone should be walking away from the Paris Climate Change Accord."
"When we divide ourselves by xenophobia, when we divide ourselves by hatred, we all lose. When we united together, with common objectives, we can all win. Fundamentally, the message that goes out today is that we are united in our hope for a world of justice, not division. We're united in our hope to end racism and misogyny. We're united in hope."
"When a government condemns children because they're Mexican, Guatemalan or from somewhere else – and so ill treats them on the border, that is a breach of every international convention on rights of the child."
More from LabourList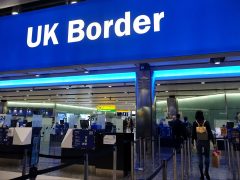 Columnist
Does Labour think that immigration to Britain should be lower? The party found the question hard to answer…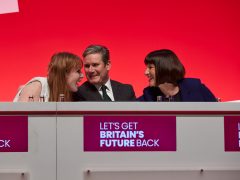 Columnist
The crisis in public services is visible to every British citizen. Waiting lists, crumbling buildings, exhausted staff. All…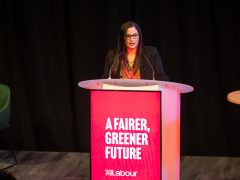 News
"If an election was called tomorrow, as a member of the national executive committee, I feel confident that…