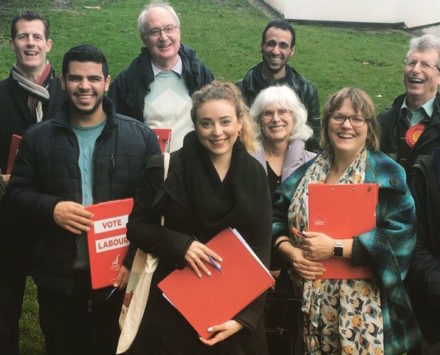 For most young people, living in the capital means living in precarious housing. Sky-high living costs, short-term contracts and landlords who jump at every opportunity to increase rent make it impossible for many to settle into a home or neighbourhood permanently, let alone live by themselves.
Since coming to London four years ago, I have moved seven times and been a member of five Constituency Labour Parties (CLPs). I started off my involvement with Labour in my local CLP in Finchley and Golders Green, where I spent the 2015 general election campaign. After some intense months with my comrades, I had to leave just a few weeks after polling day as my tenancy came to an end. Like many other young Londoners, I had to pack up my bags and move, leaving behind what I thought would become my community, and try again elsewhere.
Moving so frequently meant that it was harder to become more involved with the organisational side of a CLP. I am sure many young members would enjoy being part of the local executive committee, shaping campaigns and developing ideas on how to engage our mass membership. But due to our precarious situations, young members will often not be given the chance to fulfil one of those leadership roles. A young person cannot just turn up at a meeting and run for a position – we would have to prove ourselves first to more established members, and likely wait for the next AGM. Instead of leading in our local party, we are often forced to become passive actors, taking part in canvassing and stuffing letters but holding little power to influence the political direction of our local party.
Young members, especially those who joined because they felt inspired by Jeremy Corbyn's leadership, experience high levels of scrutiny from older, more experienced members. They are criticised for not turning up to their CLP meetings, and accused of limiting their activism to viral meme pages and 'Twitterstorms' rather than doing the bread and butter work of political campaigning. But to create local parties that are more attractive to young members, we need those young members to be at the forefront of planning and organising in our CLPs.
Our precarious housing situation does not only tip the balance of power heavily in favour of older members in our internal party structures – it also affects our chances to become elected representatives. To win a selection to become a Labour councillor, members need to build strong relationships within the local party, prove their worth as effective campaigners and establish themselves as part of the community they seek to represent. For those of us who move every year, this is essentially impossible.
Unless a young person is lucky enough to live with family in London, we cannot realistically commit to living in an area for the full council term. Young people often have no choice but to leave the borough they live in to seek cheaper housing.
The average age of a councillor in the UK is around 60 years old. Young people, who carry a large burden of the consequences of austerity in this country, are chronically underrepresented on our decision-making bodies at all levels. This is often reflected in the policy priorities of local councils: whilst we (rightly) talk about social housing and helping people on the property ladder, privately rented housing receives little attention. The reality is that many of us will neither qualify for social housing, nor will we be able to save enough to buy. Labour representatives need to put private renting much higher on our political agenda.
Radical reforms to the exploitative privately rented housing market are urgently needed. Longer-term tenancies with rent caps could be a first step to ease the pressure on young people in London and help them to put down roots in a local area. Labour's young activists must be allowed to truly become part of their communities.
Sabrina Huck is a young Labour activist.
More from LabourList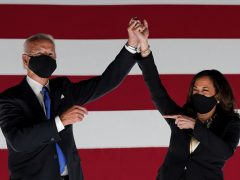 Comment
The inauguration of Joe Biden and Kamala Harris was a tremendous day for the world. Donald Trump was…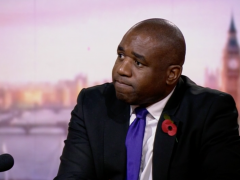 News
David Lammy has described figures showing that more than half of all young people in custody are from…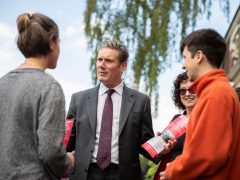 Comment
Over the past few months, at think-tank convenings, briefings with journalists and well-meaning panels on the future of…