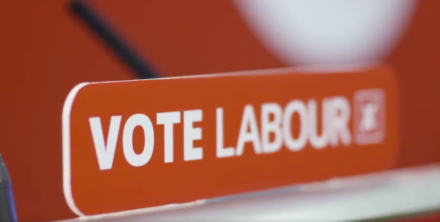 Sign up to LabourList's morning email for everything Labour, every weekday morning.
The time between Labour's national executive committee meetings seems to be getting shorter. Today members of the ruling body will gather, for the last time before party conference, and discuss the latest draft of democracy review proposals. The proposed rule changes must be agreed upon by the NEC before being sent to conference for approval by delegates. The newest edits to the proposals arrived in NEC members' inboxes on Saturday, and several are very confused by the changes.
Labour's democracy review decided to ignore the highly contentious issue of parliamentary selections. Instead, the big ticket item was the nomination system for leadership elections – i.e. how easy it'll be for candidates on the left, generally more popular with members than fellow MPs, to get on the ballot paper. Left-wingers are keen to point out that the overwhelming majority of submissions to the review pertained to lowering the parliamentary Labour party (PLP) nomination threshold. It has come as a great disappointment to many, then, that the most recent document "retains the PLP veto" as Momentum puts it. Rather than the '10-plus' model (10% of the PLP/EPLP; or 10% of Constituency Labour Parties plus 5% of PLP/EPLP; 0r 10% of affiliated trade unions plus 5% of PLP/EPLP), which was similar to Momentum's '10-10-10' recommendation, now being discussed is an "and" criteria – 5% of CLPs, and at least three affiliates, and 10% of PLP/EPLP.
That's not the only slightly baffling idea put forward. Currently, if a CLP representative on the NEC steps down, the candidate with the next highest votes at the last election takes their place. Hence Eddie Izzard replacing Christine Shawcroft. The left have been advocating by-elections, and although there are concerns over their huge expense, everyone agrees the idea at least makes sense. But the latest document indicates that the other eight reps could choose the outgoing member's successor – "with no democratic input whatsoever," as one NEC member described it to me. "All to stop Eddie Izzard," said another. Another alternative is for it to accord with CLP nominations, which in that case would benefit Ann Black. Neither option is popular with Corbynites nor Corbynsceptics.
NEC members have a lot to discuss today. The new constitutional amendments cover local government, where the idea that local members would elect council leaders has unexpectedly returned, as well as replacing Local Campaign Forums (LCFs) with empowered Local Government Committees (LGCs). As for NEC reforms, the NEC youth rep – recently changed from a members-unions-students electoral college to a 50/50 members and trade unions system – could be elected through one-member-one-vote (OMOV) amongst young members only. There's also the idea of scrapping the priorities ballot, which determines the motions debated at conference, or increasing the current eight topics chosen by unions and delegates to 20.
And an interesting final point sets out plans to curtail the powers of an acting party leader, which Corbynsceptics have interpreted as an attack on Tom Watson. Under this rule change, if Jeremy Corbyn resigns, Watson's "scope for action" would be directly determined by the NEC. People are already talking about how the deputy leader may be dropping bombshells at fringe events next week after rejecting a 'graveyard shift' speech slot on the main stage. If recommended by the ruling body, this amendment is only going to make that more likely.
Sienna @siennamarla
Sign up to LabourList's morning email for everything Labour, every weekday morning.
More from LabourList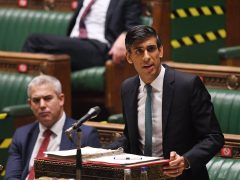 News
Rachel Reeves has declared that the resignation of Lord Agnew, over what the anti-fraud minister described as the…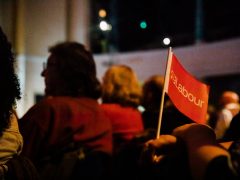 News
Martin Forde QC has sent a letter to members of Labour's ruling body today telling them that his…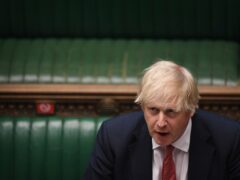 News
Boris Johnson has been warned that his government's planned increase in National Insurance contributions, which is set to…