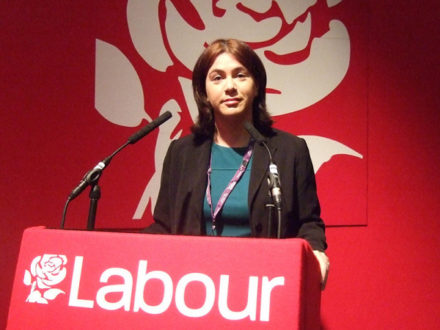 This weekend, I'll be in the Norfolk village of Burston at the annual rally held to commemorate the the longest strike in British history. The Labour Party and the trade union movement are often seen as historically urban organisations, based in industrial cities and towns, but the story of Burston counters that myth.
The strike was called in 1914, when two teachers at the local school were sacked after a dispute with the area's school management committee. Soon after, the school children went on strike to show their support for the sacked teachers, husband and wife Tom and Annie Higdon. With the aid of local agricultural labourers, the couple were later able to open an alternative school in the village.
Back then, the countryside was a place of inequality. In 1914, the head of the Burston school's management committee had an annual salary of nearly £600 but farm labourers and their families lived on average wages of £35 a year.
Today, rural areas continue to be places of inequality. The stereotype of rural areas as home to only wealthy retirees should be put to bed. In 2017, a joint report by Public Health England and the Local Government Association warned that serious deprivation in rural areas had been ignored and that disproportionate numbers of people in rural areas are on low wages and small pensions.
15% of rural households live in absolute poverty before housing costs, compared to 17% in urban areas – a difference of just 2%. The rural economy relies on sectors like agriculture and tourism, which often provide work that is poorly paid, seasonal and insecure. These sectors are left particularly exposed by the Brexit vote.
Just as the the union of agricultural workers did in Burston, I believe today we can organise and rally more rural communities to our cause. The impact of austerity has disproportionately fallen on rural areas. Large numbers of rural police stations have been shut despite rising levels of rural crime: in Norfolk, the Police and Crime Commissioner is getting rid of every PCSO. More and more local Post Offices and banks have shut. Meanwhile a cut to transport funding in a rural area may well mean the only bus route disappears. £182m in transport subsidies have been slashed over the last decade affecting over 3,000 services.
When it comes to Brexit, the Tories are selling our rural communities down the river. European funding is regional and is distributed so that big cities don't swallow up the lion's share. A report by the New Anglia LEP found that over £365m worth of EU grant funding and £1.54bn of finance through the European Investment Bank has been received into Norfolk and Suffolk to stimulate economic growth since 2007. I do not believe it will be possible to match this investment in post-Brexit Britain.
European funding is not just about farming, it has allowed a micro brewery I recently visited to expand and diversify, offered training in courses to unemployed people and helped improve rural broadband.
Labour already has much to offer rural communities. Reducing inequality and improving public services are something people in rural areas support. There is no contradiction between our progressive aims in the city and our aims in rural areas.
Our commitment to paying Winter Fuel Payments earlier for pensioners using off-grid energy is a practical example of progressive politics in the countryside. Labour's promise to reinstate the Agricultural Workers Board is another step in the right direction. The AWB was the only wage board to survive Thatcherism in the 1980s but was scrapped by the current crop of right-wing Tories.
But we need to be even more explicit in our pledges to rural communities, as that's the only way we can break the Tories' illogical hold on them. We also need to use the expertise of Labour town and parish councillors who do get elected in rural areas.
There is no logical reason for which Labour should have a 'rural problem'. Rural voters are not from another planet. The Burston School Strike reminds us of the countryside's radical past. We can and must win in areas like Burston again.
Alex Mayer is an MEP for the East of England region.
More from LabourList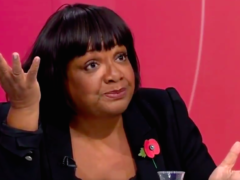 News
Shadow Home Secretary Diane Abbott has said that ending freedom of movement on 31 October "will create chaos,"…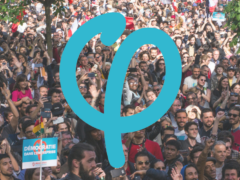 Comment
"Qu'ils s'en aillent tous!" – Jean-Luc Mélenchon In the centrist imagination, "populism" is understood as a caustic, anti-democratic…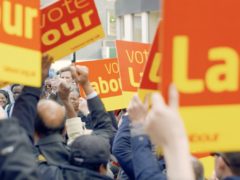 Comment
In my previous article on trigger ballots, I wrote about how it has become much easier to "trigger"…