The full Corbynite slate – termed the #JC9 – has been elected to represent local parties on Labour's ruling body.
Ann Henderson, Claudia Webbe, Darren Williams, Huda Elmi, Jon Lansman, Nav Mishra, Pete Willsman, Rachel Garnham and Yasmine Dar will take their places as CLP representatives on Labour's national executive committee (NEC) from October 2018 after party conference.
The results constitute a significant victory for the Corbynite left of the party – particularly as the successful candidates include Peter Willsman, whose Momentum endorsement was dropped after a leaked recording revealed he angrily doubted the existence of antisemitism within Labour at an NEC meeting.
Willsman was ultimately endorsed by the Campaign for Labour Party Democracy (CLPD) and the Centre-Left Grassroots Alliance (CLGA), which are considered by some Corbynite activists to be to the left of Momentum.
After the scandal over the recording published by the Jewish Chronicle and without Momentum's backing, activists on the Corbynite soft left as well as the Corbynsceptic wing of the party hoped Ann Black would take up the ninth NEC place.
But Black, who was supported only by small soft left group Open Labour, received just 45,566 votes, coming behind three Corbynsceptics – independent candidate Eddie Izzard and Progress/Labour First-backed Johanna Baxter and Gurinder Singh Josan.
THE RESULTS IN FULL:
Yasmine Dar (Momentum/CLPD/CLGA slate) 88,176– elected
Claudia Webbe (Momentum/CLPD/CLGA slate) 83,797 – elected
Jon Lansman (Momentum/CLPD/CLGA slate) 83,072– elected
Rachel Garnham (Momentum/CLPD/CLGA slate) 81,702 – elected
Huda Elmi (Momentum/CLPD/CLGA slate) 80,371– elected
Darren Williams (Momentum/CLPD/CLGA slate) 79,361 – elected
Ann Henderson (Momentum/CLPD/CLGA slate) 79,176 – elected
Nav Mishra (Momentum/CLPD/CLGA slate) 75,224 – elected
Peter Willsman (CLPD/CLGA slate) 70,321 – elected
Eddie Izzard (independent) 67,819
Johanna Baxter (Progress/Labour First slate) 50,185
Gurinder Singh Josan (Progress/Labour First slate) 48,643
Ann Black (Open Labour-backed) 45,566
Jasmin Beckett (Progress/Labour First slate) 43,955
Heather Peto (Progress/Labour First slate) 43,774
Luke Akehurst (Progress/Labour First slate) 43,156
Eda Cazimoglu (Progress/Labour First slate) 40,807
Mary Wimbury (Progress/Labour First slate) 40,507
Lisa Banes (Progress/Labour First slate) 37,993
Marianna Masters (Progress/Labour First slate) 35,061
Jonathan Fletcher (independent) 15,303
Stephen Guy (independent) 14,985
Nicola Morrison (independent) 10,671
James Craigie (independent) 10,326
Gary Spedding (independent) 9,854
Stephen Stanners (independent) 8,909
More from LabourList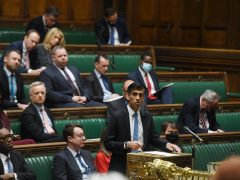 Comment
The Tory Party as the 'tethered beetle' Hailed as the most successful political party in history at attaining…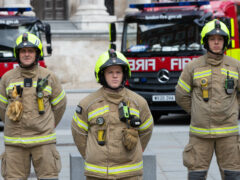 News
The Fire Brigades Union (FBU) has announced that nearly 33,500 members will be balloted on industrial action after…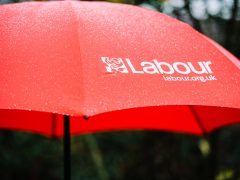 Daily email
Labour's governing body will meet today. The party was criticised as plans – to abandon previously agreed commitments to form…