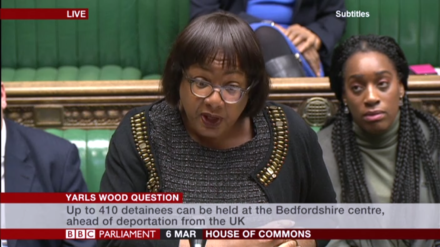 The new Migration Advisory Committee (MAC) report on immigration dispels many of the myths peddled during the Brexit campaign. Like many studies before, it found little or no impact of immigration on wages or unemployment, but instead that EEA migrants are net contributors to the economy and hugely beneficial to the NHS. Yet its policy recommendations are much less generous to migrants. MAC advocates the ending of free movement with Europe and replacing it with a reformed visa scheme for "high skilled" workers earning over £30,000.
This approach is wrong for a variety of reasons. Firstly, there's the contradiction between the largely positive narrative of the report and the call for a massive expansion of border controls. After spending over 100 pages arguing that EEA migration has made us all not worse but better off, why then suggest restricting people's right to move and settle?
Secondly, as Another Europe Is Possible showed in last year's report Brexit and Immigration; Prioritising the Rights of All Workers, removing rights from migrants can easily backfire against domestic workers. When your residency is tied to employment, it's harder to join a union and organise against exploitation. The government's earlier announced plans to introduce temporary visas for agricultural workers came under fire for opening the way to modern slavery – an employee is less likely to complain about abusive working conditions if the alternative is deportation. Creating an easily exploitable section of the workforce in turn enables undercutting. The MAC report at least recommends making it easier to change employers – but that would not guarantee protections for migrants who find themselves out of work. The minimum income requirement could push more workers into illegal employment, making them particularly vulnerable to unscrupulous bosses.
Finally, there's the human aspect, so often overlooked in migration debates. Favouring "high skilled" workers means freedom of movement for the (relatively) rich – not for the majority of working-class people. Minimum income requirements create an immigration system for the few, not the many. Labour should be providing a radical alternative.
What is Labour proposing? Diane Abbott's latest speech on the party's migration policy included many welcome announcements – scrapping the arbitrary immigration target, reiterating the commitment to end indefinite detention and expanding the right to family reunion. The Shadow Home Secretary also challenged the narrow definitions of skilled work and outlined promising plans for a simplified visa system to end "the idiocy of preventing doctors and nurses from coming here to take up job offers". Not limiting migration rights to the ill-defined "best and brightest" is not just economically sound but also morally right.
However, the question of free movement in the context of Brexit remained the elephant in the room. At a time when those responsible for the hostile environment and Windrush are tasked with renegotiating the UK's border policies, Labour could be a strong voice standing up for the right to move countries. We have come a long way since our party literally carved the words "controls on immigration" in stone, and it is particularly encouraging to hear the leadership not only talk about the economic contributions of migrants but also emphasise the need for solidarity. It is a shame, though, that the positive rhetoric doesn't translate into an unapologetic defence of existing free movement. Pro-migrant policy announcements are too often immediately followed by a commitment to hire more border guards and make it easier to deport people – as if we have to water down our message.
Abbott was right to say that ending discrimination against non-EEA migrants cannot be achieved by treating everyone equally unfairly. Removing rights from one group of immigrants does nothing to benefit others. That's why we have set up the Labour Campaign for Free Movement, campaigning to defend and extend freedom of movement and the rights of all migrants. Our contemporary motion, passed unanimously at Stevenage CLP, is likely to be debated at Labour conference in Liverpool next week.
Labour has the answers to the real problems facing working people – low pay, a housing crisis and overstretched public services – caused not by foreigners but by decades of neoliberal policies. It is the responsibility of our movement to tackle the debunked right-ring myths about migration and shift the terms of debate, just as we changed the conversation on austerity. The interests of migrants are not in opposition to the interests of workers – we are workers, too.
Ana Oppenheim is an organiser for the Labour Campaign for Free Movement.
More from LabourList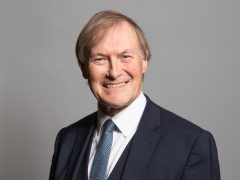 News
Sir David Amess, the 69-year-old Conservative MP for Southend West, has died after being stabbed several times at…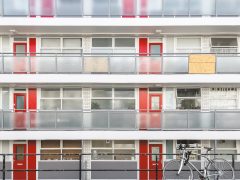 Comment
The housing crisis is one of the biggest challenges faced by this country, threatening wellbeing and prosperity. Around…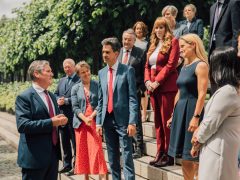 News
The Labour Party revealed the results of its 'future candidates programme' in emails to applicants on Thursday, issuing…