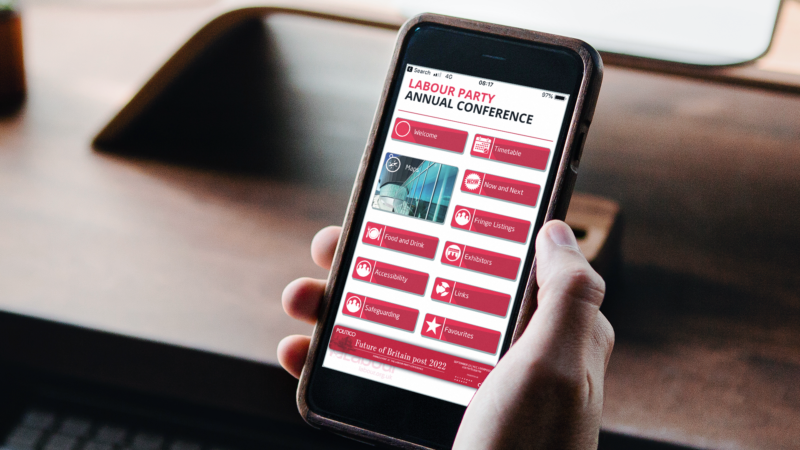 For most of us involved in politics, the go-to app is Twitter. Search "#Lab18" on the social network this week and you'll find thousands of pictures, comments and broadcasts about Labour's annual conference, which ended on Wednesday. But away from social media, three apps were key to conference-goers, providing everything from fringe listings to delegate updates.
The official conference app
Along with the paper guide provided to all conference attendees, Labour suggested we download the accompanying app. It provides similar information to the guide, with the promise of up-to-date details on fringes and the main events taking place in and around the ACC, this year's main conference venue.
One under-advertised feature is a simple reminder system that can be activated by "favouriting" events you'd like to attend – offering a notification 15 minutes before your favourited event starts, which lets you know exactly where to go.
Labour's conference app, however, does leave much to be desired. The design has aged since it was first introduced in 2011 – it still uses Miliband-era branding – and the needs of conference-goers have changed significantly in that time. Once a niche addition to the conference experience, apps are now the cornerstone of the way we navigate large events. And we expect a sleek experience.
In this way, the conference app is lacking. Push notifications are limited, there's no information for delegates to help with the daunting task of voting, speaking or referencing back for the first time and, despite an annual update, I've not seen any suggestion Labour is looking to improve upon this.
M.app
M.app is Momentum's digital conference portal. First launched last year, the app was hailed as a political game-changer. Then a white-labelled meetings package, it brought organising to the masses, providing briefings to delegates alongside a full programme for the alternative conference that is The World Transformed. The app, now a bespoke creation developed by 150 digital volunteers, is well-designed, user-friendly and dynamic.
Unlike Labour's conference app, however, it's not what you can do with the app that matters – it's what Momentum uses it for that makes it truly unique. This year, if you signed yourself up as a delegate, the app would notify you of each key vote along with a Momentum pointer for which way to vote. Wednesday voting recommendations, for instance, read: "Momentum is supporting the reference back by Chingford and Woodford Green on the NHS, as it ignores previously passed conference policy on the Five Year Forward View and the NHS Bill."
A modern solution to Labour's arcane conference voting system, the app offers intel and insight where previously delegates have had little. This makes understanding the complex procedures slightly easier for first-timers, but also provides a unique way for Momentum to whip votes.
As a side note, I sat in on Momentum's digital strategy meeting – held as part of The World Transformed – where the app and other digital technologies were discussed, and it's fair to say the grassroots group have big plans. As one activist commented, because a lot of the current technology used to back up Momentum's digital offerings arose out of individual campaigns, their ad hoc nature has ensured they remain disparate. Momentum's first task is to get them to talk to each other: when that is achieved, Momentum's digital campaigning ability will be as strong off the conference floor as it is on it.
Together Against Brexit
This year's newcomer, TAB, was developed by FFS, the anti-Brexit campaign group For our Future's Sake. Unlike the official conference and Momentum apps, this is not merely an information portal. The point of this app, built on the popular Attendify platform, was to organise around a 'people's vote'. 
It loads on an Activity Stream, allowing you to post, comment and like the status updates of fellow PV activists. It's stylish, simple to use and encourages you to communicate with like-minded users of the app. As one of the developers told the Independent: "It brings people together for what's going to be the fight of our generation."
TAB was personally championed by pro-EU Labour MPs who helped organise its promotion via social media and their media contacts. As the question of whether Labour should back another referendum on Brexit continues to dominate the internal debate in the party, it's becoming increasingly likely we will see this quasi-social media platform become more than just another conference offering.
James Calmus is a Labour activist and graphic designer.
More from LabourList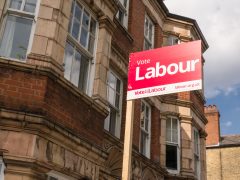 News
Submissions closed at 5pm today for those wanting to respond to the call for evidence put out by…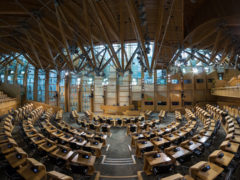 News
Scottish Labour has confirmed that it will be seeking support from other parties and tabling a motion of…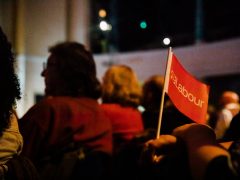 Comment
Sheffield Heeley Labour Party recently held the third of three sessions of an educational programme around antisemitism developed…