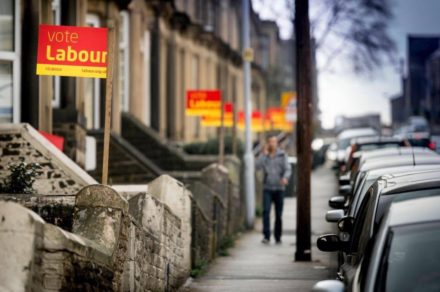 The last week has deepened the sense of a Labour Party in internal existential crisis. Many members who were not already feeling traumatised by the toxic atmosphere in the party are now.
Last week, the hard left achieved a clean sweep of all nine national executive committee (NEC) places for Constituency Labour Parties (CLPs), and all except 13 of the National Policy Forum places that were up for election. One of the NEC members elected was Pete Willsman, whose remarks during the antisemitism debate at the July NEC meeting should have seen him suspended from the party, not elected to its ruling body.
Hopes that there would be some residual pluralism in the composition of the CLP reps ended with the defeat of independent NEC members Ann Black and Eddie Izzard. The result restores the NEC to the approximate balance it had in May before Christine Shawcroft resigned and Jennie Formby became general secretary – 21 solid votes for the leadership and 17 on the Corbynsceptic side or swing trade union votes.
However, the detail of the results is more grounds for optimism for the party's centre-left than the headline result:
44% of votes went to non-Momentum/#JC9 candidates. We may be a minority in the party but we are still almost half the party, and flipping a 56-44 split to its reverse is not insurmountable given the current volatility in politics.
Eddie Izzard (who was only 3,000 votes behind Willsman) and possibly also Ann Black would have been elected had they accepted backing from Labour First and Progress. We wanted the broadest possible coalition, including the soft left and independents, running as one united team against Momentum, and would have welcomed both of Ann and Eddie being part of our team of nine candidates, or a halfway house where we just ran seven candidates. They chose to run completely separately and the situation this created – of eleven candidates with a broadly similar agenda running for nine places – split the vote. The current crisis in the Labour Party doesn't need a third force of the soft left, or individual egos, it needs all democratic socialists and social democrats working together against Momentum.
Predictions of a collapse in the moderate vote due to mass resignations of mainstream members were not borne out at all. Either the volume of resignations is not that high beyond the social media bubble, or people who have quit have been replaced by former Momentum supporters moving towards the centre-left of the party and new members. In terms of raw numbers, all nine candidates I ran with got between 35,000 and 50,000 votes. I got 48,000 votes in 2016 and 43,000 this time with slightly lower turnout, both of which are more than double the votes I had when the membership was smaller in 2012 and 2014.
Momentum isn't noticeably more popular in NEC elections than the hard left was pre-Corbyn. They got 56% this year compared to 55.2% in 2014. They all won between 70,000 and 90,000 votes, which is down on the 80,000 to 100,000 they scored in 2016.
The hot air about the need for new parties and the impossibility of changing Labour from within isn't borne out by these results, which show there is still a solid base of moderate members in the party and Momentum is in relative decline, or by the wider crisis of confidence around the mishandling of key issues by the leadership.
But the results also show that until there is a big change in the composition of the membership due to a leadership election, anyone who thinks Labour First and Progress can win elections in the party without an alliance with Open Labour/the soft left and popular independents (or anyone who thinks Open Labour can win by themselves or with Labour First but not Progress) is delusional. We saw both this time and in 2016 that even Eddie, the most charismatic and high profile independent, can't win alone. Ann Black's defeat showed that the most experienced and respected sitting NEC member, with soft left politics and credentials on party democracy that have historically resonated with a huge number of members, and Open Labour running a savvy online campaign, couldn't win without the support of bigger factions. Either we build very wide coalitions and compromise, or we carry on losing separately.
Tuesday's NEC meeting was also highly significant. The ruling body voted to adopt the International Holocaust Remembrance Alliance (IHRA) definition of antisemitism in full with all its illustrative examples, and rejected a statement drafted by the leader's office, which tried to muddy the waters. This saw trade union reps on the NEC and even some of the left slate CLP reps put party before leader and do the right thing to start tackling antisemitism in the party. It's a tragedy this didn't happen months ago, as a summer of unnecessary and appalling publicity for the Labour Party and trauma and distress for the Jewish community could have been avoided.
But even now the issue hasn't been properly sorted out. An unnecessary caveat about free speech was added, and there is extensive briefing that, disgracefully, the issue might be reopened during or after conference. Jeremy Corbyn's bizarre action in reading out a statement that argued it should not be "regarded as antisemitic to describe Israel, its policies or the circumstances around its foundation as racist", which was inevitably going to be defeated as it directly contradicted the IHRA examples, have seriously damaged his reputation with NEC members who broadly support him.
On Thursday night, two CLPs passed no confidence votes against their MPs, Joan Ryan and Gavin Shuker. The Joan Ryan case appears to have been partly influenced by the IHRA decision, given her role as chair of Labour Friends of Israel, a perception heightened by the covert filming of the meeting by Iran's Press TV. It's important to get these votes in perspective. They are obnoxious and bullying, and intended to show MPs their card has been marked for stepping out of line and thence keep other MPs silent. The same goes for Chris Williamson's tour around the country promoting mandatory reselection (the idea that all MPs have to go through a full member ballot every parliament rather than a simpler trigger ballot of party branches and local affiliates), which just happens to visit CLPs where MPs have spoken their minds. These votes have no material impact. They are symbolic, and not part of the reselection process, which has not yet started and involves far more members.
In the case of the vote on Joan Ryan, she only lost by 94 votes to 92, showing that people leaving the party in protest at the antics of Momentum is self-defeating. Just three members staying in and voting for Joan would have given her an important moral victory and boosted the morale of moderates. Sometimes predictions of doom can be self-fulfilling prophecies.
The horrible atmosphere in the party was compounded when Chuka Umunna very reasonably called on the leadership to "call off the dogs", by which he meant to instruct the factionalists of the hard left to back away from threatening moderate MPs with deselection, and thence deescalate conflict in the party. Instead of taking this opportunity to grab an olive branch and talk up unity, leading figures on the hard left have indulged in an absurd confected outrage, pretending that they don't understand a commonly used English metaphor, and that Chuka was literally calling members "dogs". This triggered further online abuse against Chuka.
Chuka's second intervention was to make the reasonable case that Labour's actions and inactions over antisemitism have shown the party to be institutionally racist. It's difficult to argue that the definition of institutional racism in the Macpherson report ("The collective failure of an organisation to provide an appropriate and professional service to people because of their colour, culture, or ethnic origin. It can be seen or detected in processes, attitudes and behaviour which amount to discrimination through unwitting prejudice, ignorance, thoughtlessness and racist stereotyping which disadvantage minority ethnic people.") doesn't apply to the way Labour has treated the concerns of its Jewish members and the wider Jewish community. The leadership still don't get it: Jennie Formby and Diane Abbott have issued dismissive tweets (in the middle of one of the main Jewish festivals, Rosh Hashanah) rather than engage with the problem, which is in itself potentially an institutionally racist response.
For moderates – in the broadest sense – we all need to hang together or we will hang separately. (That's a metaphor by the way, for all those who took Chuka literally – I am not actually accusing you of wanting to hang us.) Our next steps need to be taken together, in solidarity. The fight for a decent, pluralistic and electable Labour Party continues. Every branch and CLP and selection needs to be organised for and contested. We can't do that without all of you staying or getting involved at a grassroots level. There is much to be done to save Labour: please be an active part in this struggle. Change may come sooner than we all expect.
For the leadership, the ball is in their court to keep the party united. (That's a metaphor too – we aren't literally playing tennis.) There are three key areas in which the actions of the leadership will determine whether Labour survives. Europe – where the issues are ones of principle around policy but also of tactics and electoral strategy. Antisemitism – where the issues are of moral principle and disgust among many members about being associated with racism. And bullying, excessive factionalism, uncomradeliness and abuse in the party – exemplified by the moves to threaten MPs with deselection. Any one of these or a combination of them could break Labour apart if they are not dealt with.
If Corbyn and his supporters want to drive MPs and members out of the party, and make it smaller, weaker and more divided, they can carry on down this path. If they care about the Labour Party and the chances of changing society through a Labour government more than their own internal control of the party structures, they need to start listening to and respecting all Labour members – not just the 70,000 who voted for the #JC9.
More from LabourList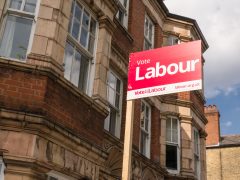 News
Submissions closed at 5pm today for those wanting to respond to the call for evidence put out by…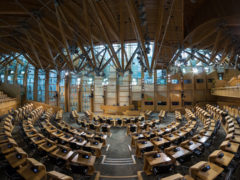 News
Scottish Labour has confirmed that it will be seeking support from other parties and tabling a motion of…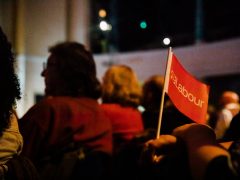 Comment
Sheffield Heeley Labour Party recently held the third of three sessions of an educational programme around antisemitism developed…