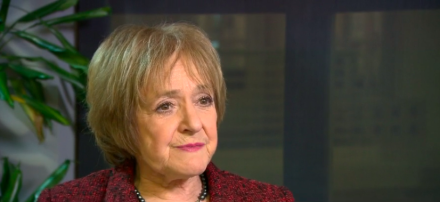 Labour MP Margaret Hodge has reiterated her belief that Jeremy Corbyn is an "antisemitic racist" and described the Labour leader as "the problem".
In conversation with the Guardian's Jonathan Freedland at the Jewish Labour Movement's one-day conference on Sunday, Hodge said: "I called [Jeremy] an antisemitic racist in July, and everything that has emerged since then has confirmed my belief that I was right." The Jewish Labour MP added: "He is the problem."
Hodge was asked how she can continue as a Labour MP while maintaining that the Labour leader is an "antisemitic racist". Hodge replied: "The party is bigger than Corbyn. Our party has been around for over 100 years,  he's only been there for three… What we did in 2017 is, 'say vote for me and we'll get rid of him'."
"I've chosen at this point in time to stay and fight," Hodge explained. "[The Labour Party] has been such an important part of my life. 13 years in the Labour government and I think we achieved fantastic change. I'm not prepared to sacrifice that."
The MP for Barking explained in her own words what happened when she called Corbyn a "racist" in the Commons chamber. "This news came through that they failed to adopt IHRA," Hodge said of the Labour national executive meeting (NEC) that day. "The night before we'd had a meeting of the PLP and Jeremy hadn't even bothered to come. He was actually having his dinner in the members' dining room, so he chose not to come. That made me angry."
"I was talking to a couple of colleagues. I said, 'I'm going to tell him he's a f****** antisemitic racist'. They said, 'go on, do that Margaret'… I just did say to him, I thought the decision he'd taken meant that he'd shown himself to be an antisemitic racist. I was fed up." Hodge repeated that, ultimately, she did not swear at the Labour leader when making the accusation.
Later in the interview, the Labour MP confirmed that John McDonnell – the Shadow Chancellor whom Hodge said "wants to be Prime Minister" – telephoned her after Labour had begun disciplinary proceedings. "He rang me up… to try and find a way through the disciplinary process against me. I refused to engage with that because at that point I was getting bullying from people."
"I said, 'I've got lawyers on here and I'll listen to what you've got to say but I'm not going to respond. He promised he'd send some form of words but they were never received."
Hodge also spoke about interacting with Ken Livingstone, who quit Labour over antisemitism claims earlier this year, when she was leader of Islington Council. "I used to go to these endless meetings at which Ken Livingstone was very often present," Hodge said. "He would start swearing at my maiden name [Oppenheimer] and swearing about money, linking me to the Oppenheimers. I said to my husband, 'he can't be antisemitic because his whole ideology is based on anti-racism. I hadn't appreciated at that stage how antisemitism was embedded in the hard left."
Earlier on Sunday at the JLM conference, Gordon Brown intervened in the row over whether Labour should adopt in full the International Holocaust Remembrance Alliance definition of antisemitism including all its 11 examples.
"The IHRA definition of antisemitism is something that we should support unanimously, unequivocally and immediately," the former Labour leader and Prime Minister declared in a passionate speech delivered without notes. "History is made, sadly, by people who are bystanders and do nothing. Their inaction is an excuse and a cover for intolerance."
Brown did not name Corbyn in his speech, but it is thought the current Labour leader is concerned about one particular IHRA example of antisemitism and has encouraged NEC members to resist its adoption. Labour's ruling body is set to meet on Tuesday, when it is widely expected to shift further towards the full IHRA definition.
However, while efforts may be made to take a renewed position in order to resolve the ongoing row, the meeting is not a scheduled one and was called instead to work through the 120 recommendations of the democracy review and consequent rule changes. NEC members have told LabourList they are uncertain "anything" will happen regarding the code of conduct tomorrow. LabourList understands that the relevant agenda item is not IHRA but an update from the antisemitism working group, and it is not clear to NEC members whether a vote will be called.
More from LabourList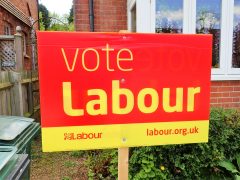 Comment
Rishi Sunak announcing a windfall tax on oil and gas firms this week is a clear vindication for…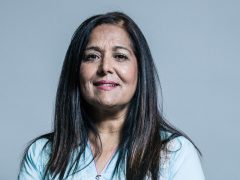 Comment
Boris Johnson's Conservative Party won a mandate to 'level up' the UK at the 2019 general election. The…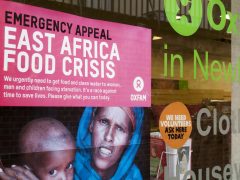 Comment
Someone in East Africa dies of hunger every 48 seconds. This is the result of the imperfect storm…