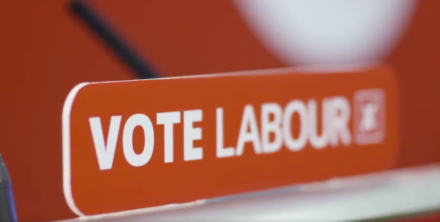 Labour's ruling body has adopted the full International Holocaust Remembrance Alliance definition of antisemitism – including all 11 examples – plus a "statement" clarifying that freedom of speech on Israel will not be restricted.
However, a binding vote has been delayed until after Labour conference later this month, following further consultation with Jewish groups and stakeholders and after nine newly elected NEC members take up their places.
At a crunch meeting this afternoon, members of the party's national executive committee (NEC) agreed to adopt all the IHRA examples – including the most controversial regarding the description of "a state of Israel" as a "racist endeavour" – in its code of conduct.
Jeremy Corbyn, who attended the meeting, reportedly suggested a clarifying statement that included the sentence: "It cannot be considered racist to treat Israel like any other state or assess its conduct against the standards of international law."
Rare defeat for @jeremycorbyn at NEC. He wanted attached personal statement by him to be endorsed by NEC as clarification of IHRA definition of antisemitism. He withdrew statement when clear NEC would not accept it pic.twitter.com/k74Ky7KoAE

— Robert Peston (@Peston) September 4, 2018
However, the Labour leader's suggestion was not formally moved after discussion was held amongst NEC members. The ruling body is understood to have been divided over whether to issue an accompanying statement at all – and split over Corbyn's proposal, which was deemed by some to be too strong.
According to ITV's Robert Peston, Labour's antisemitism working group instead put forward the following statement, which was agreed by the NEC: "We recommend that we adopt the IHRA in full with all examples. This does not in any way undermine the freedom of expression on Israel or the rights of Palestinians. We re-invite the organisations to re-engage in consultation on the Code of Conduct." LabourList understands that this statement is not included within the code itself, but issued separately.
A Labour Party spokesperson said: "The NEC has today adopted all of the IHRA examples of antisemitism, in addition to the IHRA definition which Labour adopted in 2016, alongside a statement which ensures this will not in any way undermine freedom of expression on Israel or the rights of Palestinians."
"The NEC welcomed Jeremy Corbyn's statement to the meeting about action against antisemitism, solidarity with the Jewish community and protection of Palestinian rights, as an important contribution to the consultation on Labour's Code of Conduct."
Many within the party will hope that the agreement on IHRA will put a stop to the row that has dominated the summer. But on the Corbynsceptic wing of the party, Progress director Richard Angell commented: "Today's decision is an insult. Labour does not know better than Jewish people about antisemitism." Labour Against Antisemitism said it was "disappointed" that the NEC opted to "diminish" the IHRA definition.
The Corbynite left, particularly those who supported Peter Willsman in the latest NEC elections, are also understood to be unhappy about the NEC's decision. Momentum activists from Camden and Brent led a protest outside Labour HQ today against adoption of the full IHRA antisemitism definition on the basis that it would undermine free speech on Israel.
Unite the Union welcomed the NEC's move. General secretary Len McCluskey commented: "The manner and outcome of today's debate is a credit to our party and Jeremy Corbyn. It puts Labour in the position now to continue its discussion with the communities at the heart of these matters, which I sincerely hope can now proceed on a positive and mutually respectful footing."
More from LabourList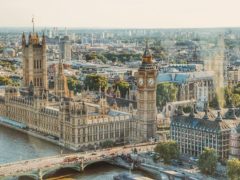 Daily email
"All of a sudden, it's a massive great hurdle once again – and I'm concerned for my immediate…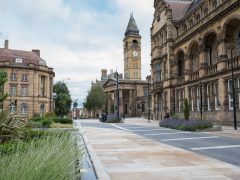 News
Conservative voters in a 'Red Wall' seat that Labour is hoping to win back have voiced their concerns…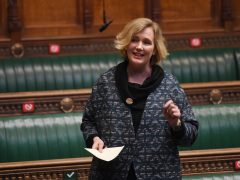 Comment
Parliament is yet again struggling with a toxic mix of privilege and patronage. To change that we want…