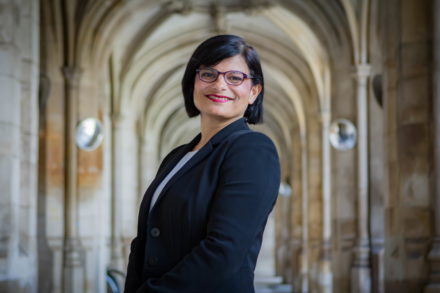 In 2017, a record 68.5 million people across the world were forced to flee their homes because of war, persecution and disaster. The process is frightening, difficult and often chaotic – unsurprisingly, many families are separated in the process. Labour, with our proud history as an internationalist party that values human rights, can – and should – be doing more to help them reunite. Legislation passing through parliament this autumn offers us an opportunity to change these vulnerable people's lives, and we must seize this.
As chair of the all-party parliamentary group for refugees, I often hear distressing stories about separated refugee families who are usually distracted with worry, making it harder to focus on integration.
Aster's story is one example. She was forced to leave Eritrea after being persecuted for her religion. She arrived in the UK in 2016, but was separated from her three children, who she has not seen for eight years. Her two sons are now over the age of 18, and her daughter is at risk of being conscripted into Eritrea's notoriously brutal military. Aster told Refugee Council: "When I think of my children, I am always sad and I cannot enjoy life or take any part in anything… I'm doing my best but I can't fully concentrate on anything I do. All the time I am stressed thinking about the day when I will be reunited with my children."
This illustrates something I hear repeatedly: when people are separated from their families, it affects everything. This is our loss too. Refugees bring a huge range of qualities and skills to the UK and can play a highly valuable part in society. Bringing back a reinvigorated version of the Labour Refugee Integration Strategy, scrapped by the Lib Dem/Tory coalition government, would also help. But family reunion is vital.
I believe many Britons, perhaps most, want to help refugees. This will be effectively demonstrated by an event in parliament on 5th September, hosted by Oxfam and Amnesty International. The 'Museum Without a Home' exhibition celebrates the ways people welcome refugees into their local communities. It includes items given to new arrivals to support them as they adapted to new surroundings: a quilt made by people in Oxfordshire; books donated to a refugee library in Birmingham; letters written by Glaswegians welcoming refugees to their city.
I believe helping the victims of war and persecution must be a priority for our party. Earlier this year I helped successfully rally cross-party support for Refugees (Family Reunion) Bill, brought by SNP MP Angus Brendan MacNeil, at its second reading. MPs voted 129 to 42 in favour of the private member's bill – a great result considering that this involved convincing MPs to stay in Westminster on a Friday, usually a constituency day. Thank you to all Labour MPs who supported this.
The bill, if passed, would give child refugees in the UK the right to bring family members via family reunion, allowed by the vast majority of other European countries. It would expand the definition of family so young people who have turned 18 and elderly parents can live with their families in the UK. Lastly, it would reintroduce legal aid so refugees who have lost everything have the support they need to afford and navigate the complicated process of being reunited with their families.
For the bill to go through, the government must provide a money resolution and reasonable time for debate. If they don't like the bill, the next stages allow them the opportunity to argue against it, and us to argue for it. But they are halting any progress through their use of parliamentary procedure. I and other MPs regularly use Business Questions to the Leader of the House to put pressure on the government to allocate debate time and I will continue to do this.
There is another opportunity in the forthcoming Immigration Bill to introduce these rights. I am working with Labour MPs and with MPs from other parties to bolster support. If you agree that refugee families should be reunited, please let your own MP know how you feel.
The law must change – and not just for people like Aster. We all benefit when we help refugees live with their families, build a life and integrate into society.
Thangam Debbonaire is MP for Bristol West and chair of the APPG on refugees.
More from LabourList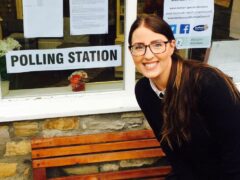 News
Laura Pidcock, the former Labour MP for North West Durham, has resigned today from the party's national executive…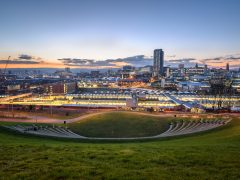 News
Labour has selected Oliver Coppard as its candidate for the South Yorkshire mayoral election taking place on May…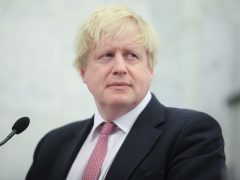 Video
Boris Johnson lied when he claimed that he had not intervened personally in the evacuation process in Afghanistan…