During the debates over the summer, for those listening, there was one message from Palestinians here and in Palestine. "Why aren't you talking about us anymore?" One prominent Palestinian campaigner asked privately in a Skype conversation from Ramallah – it feels like we have been 'pushed under a bus' by the British Labour and trade union movement.
It was not a quiet summer for Palestinians – Trump and the Netanyahu-led Israeli government were busy trying to kick a viable Palestinian state into touch. The US moving its embassy to Jerusalem and ending its funding for Palestinian refugees to UNWRA, the massacre by snipers of protesters in Gaza and the passing of Israel's Nation-State law – all issues on which a progressive, internationalist party should have been speaking out loud and clear.
Instead there was a deathly silence – on some of the protests over the killing of the Right of Return marchers, there was not a single Labour MP in evidence. It was almost as if Palestine had become an issue on which Labour politicians 'dare not speak its name'. The chilling effect was not limited to the corridors of Westminster – we have seen venues, even those owned by the Quakers and on university campuses, being challenged for organising events on Palestine.
This political silencing has been despite the evidence that there is huge support for Palestine within the grassroots membership and supporters of the Labour Party. At last year's party conference and at the recent TUC Congress the lanyard-sporting Palestinian colours was the most visible accessory around the necks of delegates. On the Stop Trump demo, Palestinian flags were everywhere.
It is against this background that an open meeting is being held on Tuesday at this year's party conference to discuss building grassroots support for Palestine within Labour. The meeting is supported and sponsored by major trade unions, including Aslef, Unite and Unison, and Jewish Voice for Labour.
Under the moniker of 'Labour & Palestine', the intention is to discuss establishing an informal network for Labour members who support Palestine. This would be done through an independent social media platform aimed at members, activists and CLPs to give them not only support and guidance but also confidence to speak up for Palestine.
In the light of recent discussions within the party, those involved in calling the meeting believe now is the time to speak up. Now, more than ever, Palestine needs a strong, progressive Labour voice on its side. The focus of L&P will be on party members and how they can harness the support there is within the party so it becomes a proud advocate of Palestinian rights as part of Labour's ethical foreign policy.
The problem is that Palestine is not a priority issue for Labour, and the challenge is to make it one. To have credibility as an internationalist and democratic socialist party, the Labour Party must, in Jeremy's words, "give real support to end the oppression of the Palestinian people".
Any ethical foreign policy for Labour must have securing freedom, justice and equality for the people of Palestine as a priority issue otherwise it will not be truly ethical – it cannot have a blind spot at its heart. To achieve this, within an anti-racist framework based on the principles of equality, human rights and international law, there is one small step Labour needs to take, but it would be a giant step for Palestine.
As a progressive socialist party, we should always be on the side of the oppressed. The idea underpinning 'Labour & Palestine' is to apply positive pressure, from the grassroots up, in support of Palestine, making it easier for Labour in government to be Palestine's friend. And to send a message to Palestine: you have not been abandoned.
There has already been strong support for the idea of establishing a grassroots network in support of Palestine – as is evidenced by the impressive list of speakers at this first meeting. If there is a good response at this meeting, the hope would be to launch on social media later in the year after conference.
Hugh Lanning is chair of Palestine Solidarity Campaign.
The first Labour & Palestine meeting is held on Tuesday 25th September, 6pm, at Labour conference. Chaired by Aslef general secretary Mick Whelan, speakers include: Richard Burgon MP; Hugh Lanning, Palestine Solidarity Campaign; Len McCluskey, Unite; Huda Elmi; Marcus Barnett; Jewish Voice for Labour; plus Mark Serwotka and Kevin Courtney in a personal capacity. Click here for further details.
More from LabourList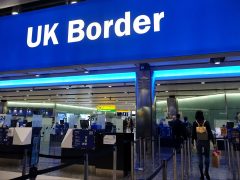 Columnist
Does Labour think that immigration to Britain should be lower? The party found the question hard to answer…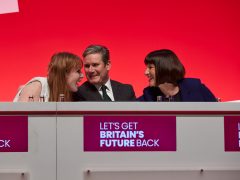 Columnist
The crisis in public services is visible to every British citizen. Waiting lists, crumbling buildings, exhausted staff. All…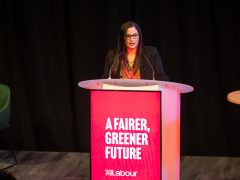 News
"If an election was called tomorrow, as a member of the national executive committee, I feel confident that…