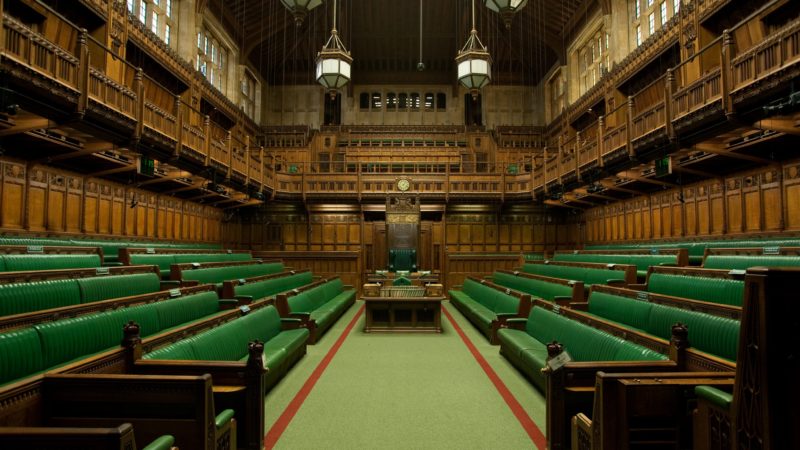 Today a group of Labour MPs elected in 2017 are calling for sweeping parliamentary reforms that would see proxy voting introduced, backbenchers empowered in the legislation process and the political culture in Westminster "shaken up".
In the latest Fabian Society pamphlet, New Brooms, 12 Labour MPs from across the party have outlined how their personal experiences as newly elected parliamentarians led them to campaign for radical change to the way parliament works.
Speaking to LabourList along with other contributors, Labour MP for Bury North and editor of the publication James Frith says: "The original motivation for the project was a debate that a number of us hadn't gotten into and yet sat for hours waiting, having registered or written letters to the Speaker. Once you start pulling at that thread of 'this place doesn't work as well as it should or could', others chip in."
The exercise was also about bonding with other 2017 intake Labour colleagues. "We're unique in having arrived in a snap election," MP for Cardiff North Anna McMorrin notes. "And, given the polls, realistically a lot of us didn't think we would be here. We arrived in – it's not unfair to say – a bit of a state of shock."
The contributing MPs come from a wide range of geographical, political and employment backgrounds, which informed their perspectives on parliamentary reform. "I've worked in the Welsh Assembly and the Welsh government," McMorrin says. "That's a modern, young parliament: you call each other by your names in the chamber; it's far more open and transparent… Here it's very much an establishment 'us and them' approach. We need to break down that aloofness that Westminster has and that feeling of it being an exclusive club."
Luke Pollard, who turned Plymouth Sutton and Devonport red for the first time last year, sees the pamphlet as part of something bigger – specifically "the 2017 intake finding our voice". Although the 12 authors cannot all be considered Corbynites, Pollard describes them as "all part of the Jeremy project of doing things differently". It is a "broad church intake", the MP acknowledges, "with Chris Williamson on one side". But there is a strong sense from this cohort that they have bonded over being particularly well-placed to advocate parliamentary reform. The unruly circumstances of their election and the rebellious manifesto on which they were elected leads them to have an especially "fresh pair of eyes", as McMorris puts it. Pollard asks: "If not us, who's it going to be?"
Preet Gill, representing the marginal seat of Birmingham Edgbaston as Britain's first female Sikh MP, has written her chapter on "de-mystifying" parliament – for both voters and newly-elected members. "Why can't we just have job descriptions? Why can't we buddy up with an experienced MP when we get here?"
When MPs arrive in parliament, they must structure their own office, hire staff and start managing them as quickly as possible. There are pay bands, job titles and template contracts provided by the Independent Parliamentary Standards Authority (IPSA), but every parliamentary office is idiosyncratic. Gill touches on this: "It shouldn't really take us a year to understand: what does the job entail, how do we make a difference, how do set up our offices so we maximise the people we recruit to focus on the things we should be doing?"
Darren Jones reports that Labour Together, a post-2015 group that aims to reach across factional lines, held an event around the question: 'If you were building the [parliamentary] service today, what would it look like?' The MP for Bristol North West is primarily frustrated by the inefficiency of it all. "I come from the private sector where we're always trying to be more efficient, more effective – even working in a big FTSE corporate, which is inherently slow, it's fast and innovative compared to this place." Jones doesn't attend Prime Minister's Questions, which he calls a "waste of time". He mostly can't hear the answers, he says, nor are they useful when he can.
It's a similar exasperation to that felt by Alex Sobel, who last year took Leeds North West from the Liberal Democrats. "What struck me is the lack of power that we have," he says, pointing out that this was highlighted by the debate around a meaningful vote on the final Brexit deal. Sobel compares the Westminster model to the US system with admiration for the latter – particularly its written constitution and balance of power between the legislature and executive. "Our democracy isn't fit for purpose," the Leeds MP declares. "When we have bills, why is the public not involved? We're all generalists. We might be experts in one area that we came in with, which we lose over time here, but amongst the public there are so many specialists… We need to have a public stage [of the bill] where those people come in."
Accessibility is the thread that runs through all these MPs' proposals – with the culture of parliament undeniably weak in that area. McMorrin is worried that members of the public are made to feel uncomfortable when they visit. "If they sit on the wrong green bench outside the chamber, they're chucked out of Westminster. That's like living in the dark ages. Why do we still have that?" According to these MPs, that exclusionary climate includes them too. "What's a humble address, what's a motion of regret… it's all frankly bollocks," Sobel says. "What we have in this country is archaic and it's designed to freeze people out… It is designed for people who've gone to Oxford and Cambridge and studied Law and PPE".
Gill points to interventions in the chamber as a particularly difficult convention: "I can't seem to get the knack of it. I just feel like I don't want to disturb someone. I know what it's like when you're delivering your speech and it just throws you." These MPs took up their roles over a year ago now, but the feeling that parliament is an intimidating place seems not to have subsided. James Frith observes that the complicated language required in the chamber – the points of order, standing orders, etc – gets in the way of conducting what should be very simple tasks. He recounts the experience of asking a parliamentary question: "I'll be sat there – swan-like, I hope – unable to actually hear anything that's being said because I'm like, 'oh my god I've just asked a question in the House of Commons'." He then has to watch it back later to hear the response given.
There is some concern among the Labour MPs that although many of the changes they've suggested should be quick and straight-forward in their implementation, the infrastructure simply isn't in place. In the meantime, then, is there more that Labour could do to prepare parliamentary candidates before they become MPs? Gill has an idea. "There is no reason the Labour Party couldn't have a mentoring programme for every new intake MP so you could get that neutral exchange," she says. "I don't think our party has been very good at identifying talent, in terms of prospective candidates… It should proactively be seeking who they are, not waiting for them to put themselves forward."
Crucially, this Fabian Society pamphlet is inextricably linked to the role and behaviour of the Speaker, and John Bercow is expected to stand down from the position next year. On the opposition benches, Harriet Harman, Lindsay Hoyle and Chris Bryant are all known to be interested in the role. Luke Pollard explains: "This publication is the firing gun in the speaker's election. Whoever is going to replace Speaker Bercow will need to be elected on a reforming agenda. At the moment, there's not a lot of publications out there written by MPs saying 'this is what we want to change in our workplace'."
Pollard hopes that their proposals for reform could "embolden" candidates in the race and encourage them to run on a platform that picks up their ideas. "I think there will be a tussle in the speaker's election between the traditionalists on one side and reformers on the other," he says. "There could be a general election in three months' time and we could lose all our seats – or we could win a huge majority. Regardless of who is in any of our jobs, this place will still function as it did in the 1950s, 1920s, unless things change. You've got to be impatient for that change."
New Brooms will be launched at Speakers House on Wednesday 12th September.
More from LabourList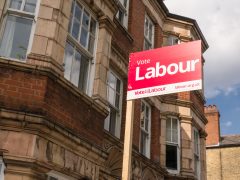 News
Submissions closed at 5pm today for those wanting to respond to the call for evidence put out by…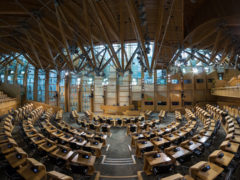 News
Scottish Labour has confirmed that it will be seeking support from other parties and tabling a motion of…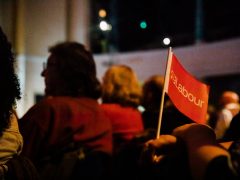 Comment
Sheffield Heeley Labour Party recently held the third of three sessions of an educational programme around antisemitism developed…