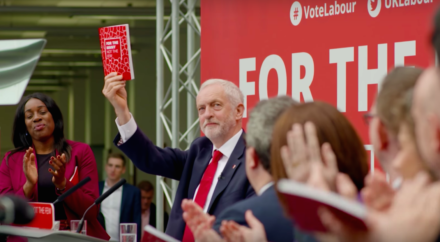 Sign up to LabourList's morning email for everything Labour, every weekday morning.
After months of stern statements, fierce resistance and lengthy internal wrangling, Labour's ruling body has ultimately resolved to adopt the International Holocaust Remembrance Alliance (IHRA) definition of antisemitism in full including all its examples. It is widely understood that Jeremy Corbyn, who is passionate about foreign policy and sees the antisemitism row through that lens due to its inextricable links with the Israel-Palestine conflict, has been reluctant to comprise one particular example of antisemitic behaviour in the party's guidelines. That would be "claiming that the existence of a State of Israel is a racist endeavour".
As well as adopting 'full IHRA', Labour's national executive committee (NEC) issued a statement: "This does not in any way undermine the freedom of expression on Israel or the rights of Palestinians. We re-invite organisations to engage in consultation on the Code of Conduct." Strong caveats added to IHRA within the code itself – no retroactive appliance, for instance – had been expected by many. No such luck for those #BackNECCode campaigners. While 'full IHRA' did come with a statement, and a binding vote is set to be held after conference (after all, yesterday's meeting was unscheduled and originally dedicated to the democracy review), the accompanying statement does not form part of the guidelines. That means the idea of 'Code Plus', promoted by Skwawkbox amongst others as a satisfactory compromise, fell down. The final outcome was more in line with what the Board of Deputies, Jewish Leadership Council and Jewish Labour Movement had called for throughout the summer.
You'd think that would be a happy ending for supporters of IHRA, at least. Yet, with such a high level of media scrutiny, NEC members including Corbyn himself can no longer expect their proceedings to be kept private. BoD and JLC had reacted fairly positively to the code change at first, but reports soon surfaced that the Labour leader had tried to set out clarifications and protections. His full personal statement, which he seemingly hoped to have endorsed by the NEC though it was never formally moved, was considered too strong by other members. According to one NEC source, it was the interventions of Momentum's Jon Lansman and outgoing member Rhea Wolfson – both Jewish Corbynites on the left – that made Corbyn's statement seem a step too far. (Update: Another reliable source says Lansman did not speak on the statement.)
Today Labour MPs will vote in favour of adopting full IHRA too. Meanwhile, left Corbynites who supported Willsman – the 'JC9, yes nine' crowd – are left furious by the NEC's decision. In the end, full IHRA was necessary to put a stopper on the disintegration of relations between certain key Jewish stakeholders and the Labour Party – but nobody is left particularly happy.
Sienna @siennamarla
Sign up to LabourList's morning email for everything Labour, every weekday morning.
More from LabourList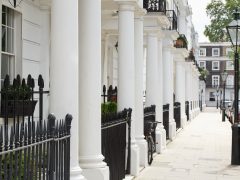 Comment
If you fancy a look at how the other half live, just take a stroll down Phillimore Gardens,…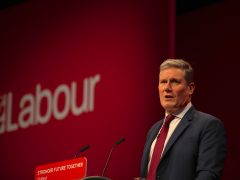 Comment
In 1997, Tony Blair swept to victory on a wave of optimism, declaring: "A new dawn has broken,…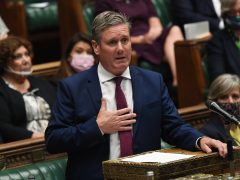 News
Keir Starmer's personal net approval ratings in the 'Red Wall' have fallen to its lowest level since September,…