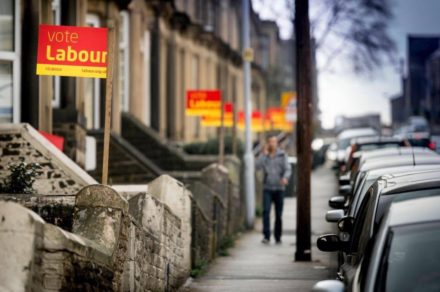 With the culmination of the democracy review, this year's conference is supposed to be about putting policy-making in the hands of party members. So why are Labour's policy-making bodies ignoring members' calls for proportional representation?
In recent months, Labour has seen unprecedented demand from members for the party to commit to electoral reform and, as a first step, to consult the membership on whether to back proportional representation as policy. Make Votes Matter can reveal that 44 Constituency Labour Parties (CLPs) have now passed motions to this effect.
Indeed, the National Policy Forum's report to conference acknowledges that "electoral reform was once again the most frequent submission topic" to the policy commission responsible for justice, home and constitutional affairs. But the commission concluded that "the constitutional convention promised in the manifesto was the best forum for such deliberations". If upheld, this decision would effectively postpone a debate on PR until after Labour next gets into government. Far from listening to members, it kicks the issue into the long grass.
As John McDonnell has said, no party would change the voting system on which they were elected without a "significant commitment in advance of that election". Political parties – including Labour – have form when it comes to backing away even from cast iron promises about electoral reform once they get into power. Considering that Labour reneged on its 1997 promise to hold a referendum on PR, it doesn't take a cynic to think the party machine would shut down the debate in a second if we got into government without promising a thing.
Worse still, it is far from clear that the National Policy Forum has even considered all of the motions passed by CLPs. A number of CLPs that passed motions were not included in the NPF's supposedly comprehensive list of local parties that made submissions throughout the year.
Among these omissions were CLPs that submitted their motions for all to see on the party's official policy website, such as this motion passed in February by Ruislip, Northwood & Pinner CLP. I'm aware of at least six more CLPs that passed motions for PR that were apparently not considered – including my own. I contacted the Labour Party to ask for an explanation. At the time of writing, I have not received one.
The National Policy Forum is not a well-loved institution in the Labour Party. But how are members supposed to have the slightest confidence that their opinions matter when motions submitted through the formal channels are not even considered? And so we find ourselves with 44 CLPs calling for a change of policy on electoral reform, yet no interest or action from the National Policy Forum.
Can we instead take the issue straight to the ultimate authority of the party: annual conference? The answer is no. At least five CLPs sent 'contemporary motions' to conference calling for a consultation on PR, yet these were ruled out of order by the Conference Arrangements Committee. According to the CAC, "this is something that should be dealt with by the NEC". This was also the fate of last year's contemporary motion on PR, which has never been heard of since. Is this what a member-led party looks like?
Perhaps it should be welcomed that this whole system is facing reform. But if all these reforms achieve is that one top-down system is replaced with another, if the considered opinions of dozens of CLPs can still be shrugged off or ignored, then the term 'democracy review' is a misnomer. For those of us who support PR, it is vital that we make our voices heard at conference next week. If you are a delegate this year, you can sign up for key live updates from Make Votes Matter and download our delegates' briefing here.
There will also be policy seminars in which to raise PR with the National Policy Forum and – if we look for them – rare opportunities to call for fair votes during debates on the conference floor. There will also be a fringe rally on Tuesday evening and an an activist workshop on Monday, both co-hosted by Make Votes Matter and the Labour Campaign for Electoral Reform, to ensure pressure continues to build over the coming months.
If we want a Labour Party that will transform society for decades to come, not just for the five or ten years we are in government, we must back proportional representation. Labour members are the only ones who can ensure that we as a party are brave enough to do it.
Owen Winter is a co-founder of Make Votes Matter.
More from LabourList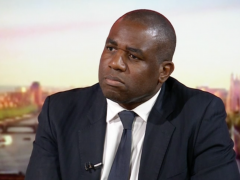 News
Sunday Morning Shadow Foreign Secretary David Lammy rejected the suggestion that Labour would enter into an electoral pact…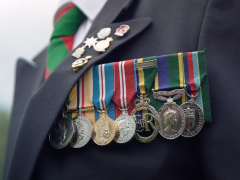 Comment
The first duty of any government in the UK is to protect our nation and its citizens. Whether…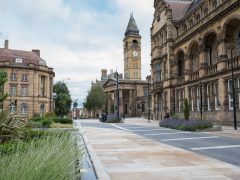 Comment
Labour won a historic by-election in Wakefield, our first such victory since winning Corby in 2012. This success…