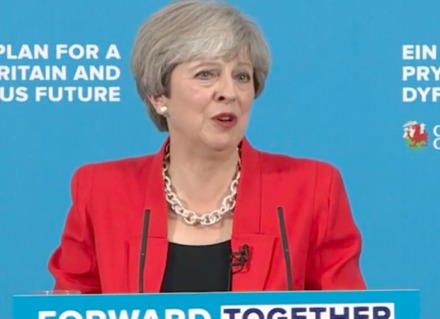 Sign up to LabourList's morning email for everything Labour, every weekday morning.
Tory conference today sees Sajid Javid take the stage, where he will set out the government's plan for a post-Brexit immigration system. The Home Secretary is expected to say high-skilled workers will be prioritised, and the income threshold extended to EU citizens seeking to live and work in the UK (so businesses are already concerned and NHS staff shortages will likely be aggravated). The bottom line of the scheme, purporting to reduce immigration while keeping talent in Britain, is 'end freedom of movement'.
I say Javid is setting out those plans, but the Prime Minister has taken over in an effort to block out the Boris Johnson mania, primed to escalate at conference today with his arrival. May kicked off with a particularly painful interview on Radio 4's Today, in which Mishal Husain subtly and effectively exposed the dire nature of her premiership.
From the new immigration proposals to Chequers, Salzburg and the mockery being made of her by Johnson, an uncomfortable and hesitant Theresa May couldn't answer a single question directly. While sticking to the unachievable (and unwise) 'tens of thousands' migration target, she couldn't bring herself to promise it would be met or even say the new system would help her achieve that longstanding goal. It can't be the case, but May appeared genuinely surprised and entirely unprepared for straightforward questions such as "Will travel to the EU become harder?".
On LabourList today, we have three articles on technology and automation – a topic Labour backbenchers do seem particularly enthused by at the moment. Anna Turley saw the efficient work of robots when she visited the Nissan factory in Sunderland and Sheffield's Advanced Manufacturing Park, then observed even more impressive technology on a parliamentary trip to Japan, where automation is used "to tackle the biggest social challenges they face". She wonders whether this could be an opportunity for the left to liberate workers.
Darren Jones, meanwhile, launched a Labour Digital competition with a controversial speech (read it in full here) designed to spark debate. In a direct challenge to current Labour policy, he says "you can either nationalise the economy" so that "consumer choice will go down and price will go up" or "globalise our politics". Labour MPs may disagree, but at least the party is engaging with visions of the future and the implications of a changing world of work – Theresa May's Conservatives are undoubtedly stuck in a rut and still in charge of running the country. Thanks a lot, Fixed-Term Parliaments Act.
Sienna @siennamarla
Sign up to LabourList's morning email for everything Labour, every weekday morning.
More from LabourList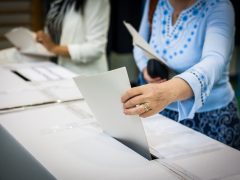 Comment
Labour Party conference looks set to debate and adopt a commitment to introducing proportional representation (PR). This is…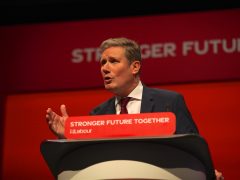 Comment
As Labour leaders always do, Keir Starmer faces two audiences at Labour's conference in Liverpool: the one that's…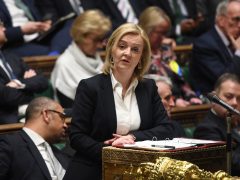 Daily email
The 'mini-Budget' was an unfiltered and shocking act of class war. Kwasi Kwarteng went out yesterday to bat…