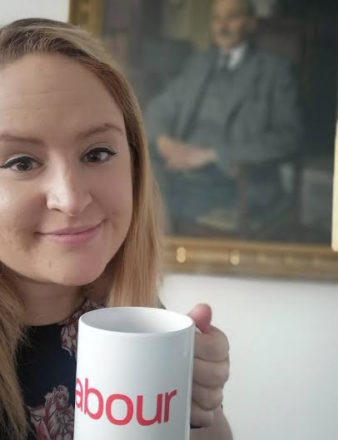 It's been five months since I was elected as a councillor for Barnhill ward in the London Borough of Hillingdon, and so far the experience has been rewarding as well as frustrating. Talk to a young person in politics and you'll most likely find a trend in what they tell you. We're wanted when there's leaflets to get out or voter ID to collect. But every now and then you might find that someone has seen potential in you; they want to champion and support you in what can be a very toxic environment. I was thrilled when local party members selected me to be one of their three candidates in the ward. The thrill didn't last long, though, before other barriers came up.
When I developed depression last winter, every part of me wanted to withdraw as a candidate for the local elections. I had lost all interest in everything I'd ever been passionate about, and I was convinced that I wouldn't be able to cope with the pressure and workload required. But it was people within the Labour Party family that kept me going, who allowed me to find the drive inside me that I had lost. They dragged me to Labour group meetings when I wanted nothing more than to get into bed and sleep the days away. They encouraged me to go out door-knocking, to keep pushing forward, to find something that was so much a part of who I was that a deficiency of serotonin in my brain wasn't enough to counter.
When I became a member of the Hillingdon Labour group, I was showered with support and camaraderie from my fellow Labour councillors. That enabled me to stand up in the first proper council meeting of the year and propose a motion that I would speak to for five minutes – something I thought would be impossible six months earlier.
Although I've received nothing but warm comments and support from many, there has been hostility from a few. On both occasions that I have spoken in the council chamber, I've been accused of treating it like a students' union. It's a comment that I doubt would be made to some of my older colleagues, being nothing more than a dig at my age and inexperience when I dare to speak up and out about issues that affect residents in Hillingdon.
At the last council meeting I seconded a motion requesting the council leadership to receive a report on the impact that the changes to the state pension age are having on 1950s-born women. I was accused by the cabinet member of treating the council chamber as a students' union and "trying to be a parliamentarian" for adding my voice to what is typically a national issue. Clearly the Hillingdon Conservative administration doesn't think that thousands of Hillingdon women living in poverty is an issue worth caring about. But when they themselves have raised issues not related to Hillingdon such as a second runway at Gatwick, they were all too happy to debate national issues.
Our Labour group leader quickly retorted by saying he had "always found Student Union debates to be far more civilised [than Hillingdon debates]" and encouraged the Conservatives to go along and watch one. It is this type of support that comes from being a member of the Hillingdon Labour group that has given me more confidence in my voice and belief that I should use it. I'm not scared of or intimidated by the Hillingdon Conservative cabinet and I won't succumb to their attempts to put me down. I have faced worse than their most damning insult and if they think they can mock me into silence, they are gravely mistaken.
By far the most rewarding and meaningful part of being a councillor is the casework. It may sound dull, but this is where you really are changing the lives of the people that you represent. I have submitted hundreds of 'member enquiries' since being elected, and I'm trying to provide a strong voice for the residents I represent. I was also made the Labour group press officer and have discovered the wonders of local media. I have particularly taken great delight in highlighting the actions of this Conservative administration in Hillingdon – the fight for victory in 2022 started on May 4th.
What I may lack in experience, I more than make up for with passion and energy, a fire in my belly so strong that it'll take more than a Tory council cabinet member to put out. I have 43 months left to help some of the poorest and most vulnerable people in our local area – and that's what I'll continue to do.
Kerri Prince is a Hillingdon councillor and works in Parliament.
More from LabourList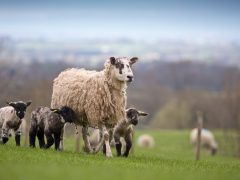 Comment
Despite promising to 'get Brexit done to support British farmers', the government has recently signed a trade deal…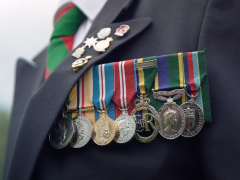 Comment
As we approach Armed Forces Day, I'm struck by a contrast. On the one hand, the complete failure…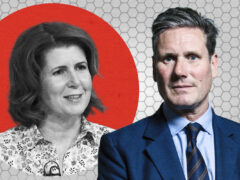 Comment
One of Keir Starmer's closest aides, Jenny Chapman, is being moved from her role as director of politics…