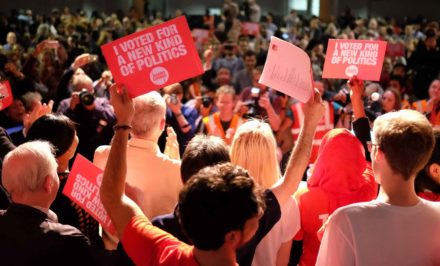 Squabbles have emerged over internal slates for Labour's NCC, an apolitical body tasked with quasi-judicial deliberation on internal complaints procedures. Momentum just squandered an opportunity to stand tall and cement themselves as the voice of Labour's forward-thinking and outward-looking progressive left, fit for a 21st-century party membership. Why have they given in to the demands of the CLPD, why are JVL vying for influence on the NCC, and why are we persistently flooded with new acronyms to learn?
Very few are privy to the process by which the Centre-Left Grassroots Alliance (CLGA) selects candidates for its slates. Last week, though, we all caught a glimpse into the corridors of revolutionary power when the Campaign for Labour Party Democracy (CLPD) walked away from negotiations with other CLGA factions to publish their own slate for the upcoming national constitutional committee (NCC) elections. You'd be forgiven for thinking the CLPD was a faction-within-a-faction – it has, in fact, been around since 1973. Today, its voice is being heard louder than all others.
Momentum initially held their ground and launched a public attack on CLPD for abandoning the alliance. Exhausting our popcorn supplies, we scrolled down our Twitter timelines wondering whether this was the impending implosion of the hard-left that Progress and Labour First had been waiting for. A lack of regional diversity was cited as Momentum's principal objection to the CLPD choice of candidates, but reports emerged that it was Stephen Marks' affiliation to Jewish Voice for Labour (JVL) concerning Momentum's national coordinating group (NCG), and chair Jon Lansman, the most.
This summer we missed opportunities to take Theresa May to task on the government's shambolic Brexit negotiations, or lack thereof. Labour's antisemitism crisis led to heavily publicised internal disputes over an internationally recognised definition to define and combat hatred against Jewish people. JVL, founded in 2017 to "tackle allegations of antisemitism in the Labour Party", opposes the International Holocaust Remembrance Alliance (IHRA) definition of antisemitism on the grounds it restricts criticism of the State of Israel. Controversially, JVL have given platforms to people expelled from Labour for making racist remarks, and the organisations spends a lot of time dismissing antisemitism as a "smear" against the Labour leadership and insinuating that the Jewish Labour Movement (JLM) exists to undermine the Corbyn project. Despite the potency of the phrase 'two Jews, three opinions', most of us agree that JVL is not a particularly pleasant grouping.
In the public eye we had all but completely lost credibility on issues of equality and antiracism by September, something senior figures in Momentum understood. Jon Lansman, often criticised for talking but not acting, moved fairly swiftly to remove Pete Willsman from the #JC9 slate in the run-up to the recent national executive committee (NEC) elections. This followed the leaked recording of his aggressive outburst attacking senior Rabbis whom he accused of being 'Trump fanatics', as he doubted the very existence of antisemitism in the party. The effectiveness of Momentum's decision is debatable, given Willsman's success and the silence of other candidates on the eventual #JC8. If last week's display of defiance was the CLPD way of seeking retribution for Pete Willsman, Momentum should have firmly rejected the urge to negotiate with bullies.
However, there is now a united CLGA-backed slate for the NCC endorsed by CLPD and Momentum, preventing a potential left-split because principles are now politically expedient. The vibrancy and diversity of Momentum's 40,000 members becomes paler and staler when the time comes to rally behind a slate of endorsed candidates in an internal election. It appears as if the hard-left establishment have a firmer grip on CLGA structures behind closed doors in whichever secret room these 'open and transparent' decisions are made. To undermine representation is to undermine democracy and the very founding on which Momentum owes its strength: the members.
Positioning every internal division along a right-left dichotomy would be reductive enough, but successful candidates are now determined by the personal allegiances – current and historical – of a few. Any discussion about racism within the Labour Party is seen through a factional lens, one of being either with the leadership or against it. Nuance has been outlawed, and the current dominance of internal slates means representation and diversity have fallen embarrassingly by the wayside. This level of dogmatic candidacy is a fundamental barrier to democracy, and an insular derailment of the political engagement Momentum was founded to foster.
Joshua Garfield is a councillor in Newham.
More from LabourList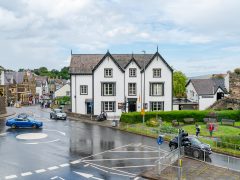 Comment
The recently announced co-operation agreement between Welsh Labour and Plaid Cymru offers much hope. The deal will see the…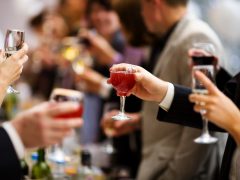 News
Jonathan Reynolds, Labour's new Shadow Business and Industrial Strategy Secretary, has urged people not to "pre-emptively" cancel their…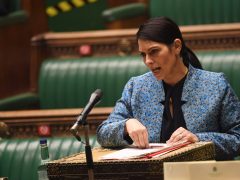 News
Yvette Cooper has resigned as chair of the home affairs committee following her appointment to the opposition frontbench…