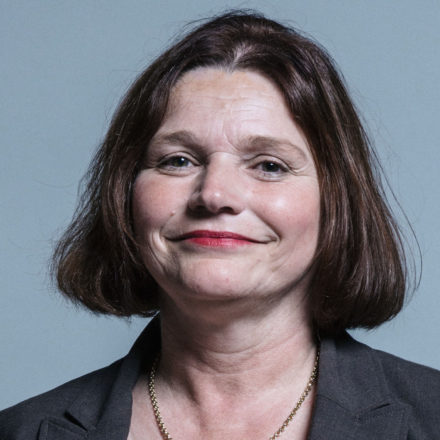 The very best thing about our National Health Service? It is free at the point of delivery. In 1948, when Aneurin Bevan's NHS was created, the underlying principle was the rejection of price as a barrier to accessing healthcare. Now, 70 years on, most people would be horrified if they were asked to pay even a nominal amount for an appointment.
This would all change if Christopher Chope got his way. Due to be debated on Friday, the Tory MP's highly controversial private members' bill – simply titled 'National Health Service (Co-Funding and Co-Payment) Bill' – would open the floodgate for NHS charging, heralding the end of our health service as we know it. Once again, access to healthcare will be dependent on the ability to pay.
One obvious early consequence of this bill would be the introduction of charges for GP appointments. The bill itself does not contain any figures, but gives legal permission to charge. There has already been quite a bit of speculation about what the level of charges might be – some suggest £10 per appointment, others £25. It might be a bit of a guide to know that some existing private GP surgeries charge £40 for a ten-minute telephone consultation and £80 for a 20-minute face-to-face consultation.
Charges at the point of delivery will undoubtedly prevent some patients from accessing treatment and this may well be Sir Christopher's intention. The key question, though, is what would happen to those patients with medical problems going undiagnosed and untreated. Undoubtedly, many would go on to develop more serious illnesses, then more complex and costly to manage and treat. Discouraging requests for GP appointments will also have consequences for public health as infections and diseases go untreated.
Then there are those patients who, faced with an up-front charge, could by-pass their GP and go straight to their local accident and emergency department, shifting the demand – unless we begin to charge to access treatment at hospital too. Once it is legal to charge or co-fund NHS services, where does it end? Maybe some in government won't be satisfied until we are back to the old days, pre-NHS, when the poor largely went without healthcare. 
Even if these proposals don't save any money, advocates contend they'd reduce demand and relieve pressure on overstretched GP surgeries. Here, again, I would disagree. Those able and willing to pay for a GP appointment would want their money's worth; to cram as many ailments into that appointment as possible. A paying patient may want a referral or at the very least a prescription, even when some professional advice could well have been all that was necessary. GPs will be under more pressure, not less.
Perhaps Sir Christopher imagines his bill delivering blanket charges would raise funds and reduce demand. There has unquestionably been a massive increase in demand for GP services and in many areas of the country patients often have to wait more than a week for an appointment. Dedicated GPs and their staff are under a tremendous amount of pressure to cope, not just with the complex demands of an ageing population but with the fallout resulting from cuts in public services. Vastly reduced social care budgets, inadequate mental health provision and an austere approach to welfare have all taken their toll on the health and wellbeing of the poorest and most vulnerable. If blanket charges are introduced, the numbers seeking GP appointments will plummet as the poorest are forced to go without.
Not only are these charges morally reprehensible, they are counter-productive. They will not alleviate the financial crisis in the NHS, nor will they reduce the pressures in primary care. These proposals are a crude and indiscriminate way to reduce demand and, like so many Conservative Party proposals, callous and short-sighted. It would make far more sense to invest in the health and wellbeing of the population through a properly resourced, properly staffed, comprehensive health service funded through a fair system of taxation. Sadly the Tories would rather starve the system of resources, ration care and foster health inequalities.
I look forward to debating this issue with Sir Christopher, although he is far more experienced in the art of private members' bill debates than I, having spent hundreds of hours talking out other members' bills. I won't try to talk him out of time, however – I want the opportunity to vote against these damaging proposals.
Julie Cooper is MP for Burnley and shadow health minister. 
More from LabourList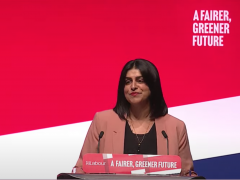 Comment
Below is the full text of the speech delivered to the Labour Party conference by national campaign coordinator…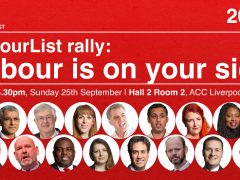 Video
What does it mean when Labour tells you it is on your side? Join our 2022 Labour Party…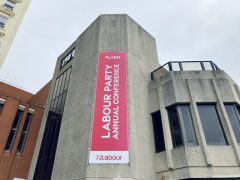 News
The results of the priorities ballot – which gave local party delegates the power to choose six top…