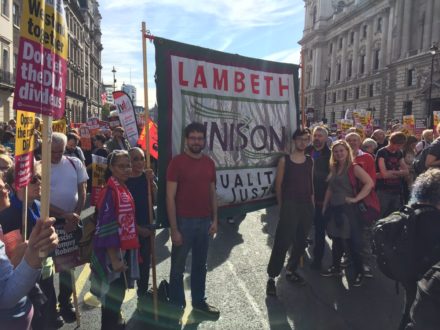 Almost a third of British people now believe the myth that there are 'no-go zones' where non-Muslims cannot enter, according to a report by Hope Not Hate. The alarming rise of new far-right street movements in the UK, led by the Democratic Football Lads Alliance (DFLA), and coalescing around the #FreeTommy movement, have built the biggest fascist street mobilisations since the 1930s.
At the same time, austerity has exacerbated the effects of structural racism on black lives. The race pay gap is felt even more acutely amidst general wage stagnation. You are 17 times more likely to be diagnosed with a serious mental health condition if you are a black than white man in Britain. And community mental health services are buckling under the cuts.
These should be serious concerns for the left and labour movement. But for too long, our unions and the Labour Party have "outsourced" their anti-fascist activity to campaigns like Unite Against Fascism (and its successor Stand Up to Racism). Activists involved in these campaigns often do valuable work, but the "outsourcing" model allows the union and Labour Party officialdom to believe that donating money for a coach, providing a logo for a leaflet, or supplying a speaker for a rally is a sufficient fulfilment of our anti-fascist duty. That must change.
We urgently need to reinvigorate the anti-racist struggle in the labour movement. The Labour Party and unions should be building mass mobilisations against the far right under our own banners. The next time Tommy Robinson supporters march in London, the Labour Party itself should organise the counter-protest to block their path. Labour must develop policy and campaigns against the causes, structures and symptoms of racism. These are the planks of labour movement anti-racist activity we are putting forward for the launch of a south London-based Labour Against Racism and Fascism.
We are proud of our Unison branch's campaign against institutional racism at Lambeth Council. Persistent evidence of institutional racism over the years – which sparked significant political and legislative change under the last Labour government – has shown the deep-rooted nature of racism in our society, and by extension in its institutions (even in a Labour council).
Unison does not single out Lambeth Council for criticism, but we don't make the implausible claim that it is a small "racism-free" island in a wider racist society either. The findings of our own survey of Black members last year reflect the findings of a much larger national survey undertaken by the TUC. We welcome the support we've received in Constituency Labour Parties who've rightly called on Labour councillors to act. Linking up these workplace campaigns with wider social and political issues is crucial to pushing back on racism. We know you are more likely to be disciplined if you are black and less likely to receive performance-related pay. Racism in the workplace should be on every union's agenda.
Racist attitudes and organisations are growing in predominantly working-class areas where wilful neglect and attacks from Tory governments find concrete material expression. Insufficient public services, inadequate housing, low pay and unemployment blight these communities, as they do the working-class black and migrant communities we live and work in. A radical Labour program reversing cuts, increasing the minimum wage and unshackling the unions would provide positive alternatives to disillusionment and right populism. No talk about immigrants "driving down wages", or appeals to a "white working class", as if there is some section of our class defined by its whiteness  – the working class is either united in a fight against the bosses or it is nothing.
The key here is to develop an independent working-class politics. A major shortcoming of mainstream anti-fascism has been its reliance on building cross-class alliances, as if the Tory architects of austerity – creators of the poisonous conditions in which racism thrives – can be allies in the fight to change those conditions. A working-class anti-fascism based on the structures of the labour movement – local Labour Parties, union branches, and more – can combine direct-action mobilisation against the far right with a political struggle for socialist policies. 
Ruth Cashman and Hassina Malik are branch secretary and assistant branch secretary respectively of Lambeth Unison.
More from LabourList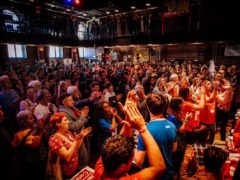 News
Momentum members have elected a new national coordinating group with candidates on the Momentum Organisers slate winning a…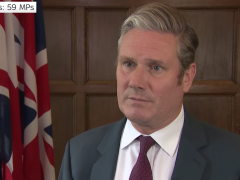 Video
Keir Starmer has declared that replacing Boris Johnson as Prime Minister with another Conservative MP is "not the…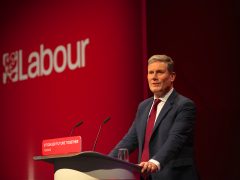 Daily email
Boris Johnson has finally agreed to go. Following an unprecedented number of resignations over the past few days, a…