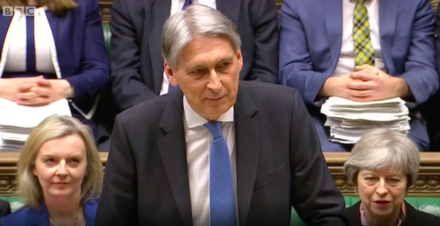 Sign up to LabourList's morning email for everything Labour, every weekday morning.
Philip Hammond will today deliver a budget already guaranteed to disappoint anyone who took Theresa May's 'austerity is over' Tory conference promise at face value, and confirm the compelling attacks launched by Labour over the last few weeks. The Tories still aren't sure of their message: yesterday the Chancellor basically admitted any relaxation of austerity would come in next year's spending review, not now, but on his media round this morning health spokesman Matt Hancock told Sky News austerity would end today.
Why, then, a premature curtain call for cuts? We can only conclude that the Prime Minister, aware of a dramatic fall in any political profits austerity might once have offered, had no ideas and was forced to say something, anything, to sweeten her relentlessly bitter pill. Unfortunately for Hammond, she has dug herself out of a hole several times before by pre-releasing budget news, so the big-ticket items – £20bn for the NHS and a continuing freeze on fuel duty – are old fish and chip paper and can't make headlines this week. And to avoid Halloween headlines, the budget is being delivered on a Monday, not Wednesday – which means Jeremy Corbyn can have another pop at Hammond's plans during PMQs.
One of the key spending promises expected is a £2bn boost for mental health services. But this is not new funding – it's coming out of the already-promised £20bn for the NHS. Plus, the Institute for Public Policy Research (IPPR) has already told us that to make real progress, £4bn – double – is needed to tackle the aim of reaching parity of esteem between mental and physical health.
And how helpful is that inadequate funding boost when the government's policies are actively harming the mental health of people in this country? In his media appearances on Sunday, John McDonnell made it clear that what the Tories do about the damaging Universal Credit roll-out is the real test of the budget. Labour has issued ten emergency demands, all of which appear straight-forward and reasonable:
cut the five-week wait
remove the insistence on making and managing a claim online
end counter-productive sanctions
protect domestic abuse sufferers and allow families to split their UC payments
protect families from homelessness and give tenants the right to have their housing costs paid directly to their landlord
reverse cuts to disabled people
reverse the cuts to children
support people on fluctuating incomes
restore work allowances
end the freeze on social security
Unless they are met, Corbyn can rightfully and effectively highlight – in McDonnell's words – the Chancellor's "callous complacency".
Sienna @siennamarla
Sign up to LabourList's morning email for everything Labour, every weekday morning.
More from LabourList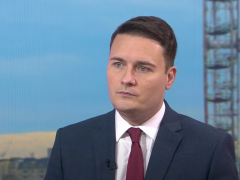 News
Wes Streeting has argued that patients are "paying the price" for the government's "failure" to train enough NHS…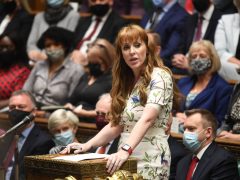 News
Angela Rayner has described the 'VIP lane' used for government procurement during the pandemic as a "scandal of…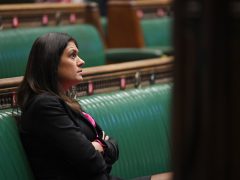 News
Lisa Nandy has slammed the government over reports that it plans to scrap mandatory housebuilding targets, arguing that…