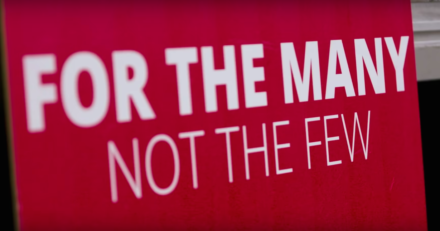 Sign up to LabourList's morning email for everything Labour, every weekday morning.
The government could be on the brink of collapse (I know, when isn't it?) after Theresa May told last night's cabinet meeting the Irish backstop may not have a time limit. If that's gobbledygook to you, a very basic round-up is this: they don't have a solution to Brexit's Irish border problem yet, so they could delay it (i.e. keep the UK in a customs union) while searching for something like a magic technology tree, but Brussels won't accept a deadline on the temporary solution and hard Brexiteer Tories retort that the solution isn't temporary without a deadline.
I hope that made some sense, but if not here's the briefer Too Long; Didn't Read summary: Theresa May's week has been hellish and the next is set to get even worse. Several Leavers could resign from cabinet, and the Corbyn-hating DUP are genuinely briefing that Labour's Brexit pitch sounds better.
With all this going on, six new places on Labour's national constitutional committee might not be top of mind. But the NCC deals with disciplinary cases involving Labour members and therefore attracts media attention when complaints against Ken Livingstone and similar high-profile figures are considered. This snap election is important – both to those who hope Labour can get a grip on the real problem of antisemitism within the party, and to those who believe such accusations are often made by factionally motivated Corbynsceptics.
It has quickly become a heated contest on the Labour left. Remember when Momentum dropped their endorsement of Pete Willsman for the national executive committee (NEC) during the antisemitism row over the summer? The ramifications of that decision are ongoing. After meetings this week that aimed to get a single left-wing slate together, the Campaign for Labour Party Democracy (CLPD) unilaterally announced its own set of candidates yesterday morning – to the surprise and irritation of Jon Lansman. CLPD have backed Stephen Marks, a Jewish Voice for Labour (JVL) activist who has voiced opposition to the Jewish Labour Movement (JLM) and can be fairly put in the 'antisemitism complaints are part of a campaign against Corbyn' camp. (Here's a letter he signed saying just that.)
It's thought Jon Lansman's organisation didn't want to endorse Marks, though a Momentum source says they did not try to "veto" him as has been claimed by Skwawkbox. Anyway, the end result is two different left-wing Corbynite slates. Of course Momentum's membership numbers far outweigh those of CLPD, but the final result isn't necessarily a dead cert.
CLPs only have until 28th October to make nominations. If you haven't made many plans this weekend, stick this on your reading list: LabourList has laid out the full NCC slates being put forward by every Labour faction, from Labour First to Momentum to CLPD. How exciting!
Update: One of the CLPD-backed candidates has pulled out of the race.
Sienna @siennamarla
Sign up to LabourList's morning email for everything Labour, every weekday morning.
More from LabourList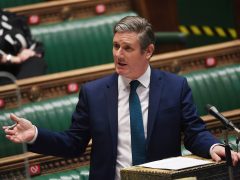 News
Keir Starmer has welcomed Boris Johnson's announcement of the start date for a public inquiry into the handling…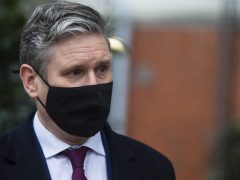 Comment
In 1940, Winston Churchill as Conservative leader of the opposition set out his vision for Britain's place on…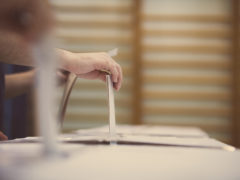 News
Labour for a New Democracy will launch a 'roadshow' series of events to "put beyond doubt" the need…