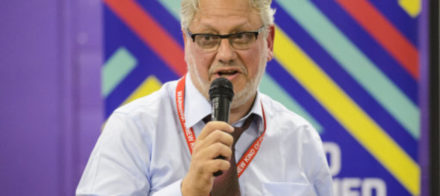 Momentum chief Jon Lansman has attacked the slate put forward by left-wing group Campaign for Labour Party Democracy for Labour's key disciplinary committee.
This morning, CLPD published its slate of candidates – also backed by Jewish Voice for Labour (JVL) and the Labour Campaign for Nuclear Disarmament (LCND) – in the contest for the national constitutional committee (NCC).
The three left-wing organisations have endorsed Kaneez Akthar, Annabelle Harle, Gary Heather, JVL activist Stephen Marks, lawyer Khaled Moyeed and Cecile Wright.
But Lansman tweeted his disapproval of the South East/London-centrism of the CLPD slate, adding: "I regret that CLPD launched their campaign today without agreement." Pre-empting a meeting due to be held later today, he confirmed that Momentum would be supporting a different set of NCC candidates.
Half of CLPD's slate live in London or the South East. So do 3 out of 4 of the existing CLP reps. I regret that CLPD launched their campaign today without agreement. Momentum will launch its more representative slate later today whilst continuing to seek to negotiate with CLPD https://t.co/B13JTzZDnW

— Jon Lansman (@jonlansman) October 11, 2018
The official Momentum account on Twitter backed up Lansman's criticisms, warning that the CLPD's decision would "risk splitting the left vote" and "making the NCC even more London-centric".
1/2 We're disappointed that several groups have pulled out of CLGA negotiations for a united left slate for the NCC elections. By announcing their own slate dominated by candidates from the south east they risk splitting the left vote and making the NCC even more London-centric.

— Momentum (@PeoplesMomentum) October 11, 2018
2/2 We are the only group to do an open call out for candidates amongst our 40,000+ members, and later today our elected governing body will conclude our process and announce a slate of Momentum-backed candidates.

— Momentum (@PeoplesMomentum) October 11, 2018
Momentum were in negotiations with CLPD and other Labour left groups to put together a single left-wing NCC slate and were surprised by the CLPD announcement this morning, LabourList understands.
NEC members Huda Elmi, Lara McNeill and Navendu Mishra have joined condemnation of the CLPD move:
The left's tradition of decision making by consensus works as collectivism is integral to our politics. I have a lot of respect for CLPD; it's powerful history paved the way for current democratising project in the Party. Underhandedly releasing an unagreed slate is destructive.

— Huda Elmi (@hudaelmi_) October 11, 2018
Sad that CLPD have released a slate for the NCC w/o full consultation, it's important that this behaviour doesn't continue.

We need a diverse & representative NCC who will make fair judgements & I hope comrades vote with this in mind.

Momentum NCG decision is coming soon.

— Lara McNeill (@lara_eleanor) October 11, 2018
Big part of the Corbyn project is about working together to achieve the best for all, the moves by some to fracture the left is very short sighted but also damaging on a wider level. I look forward to a left slate by @PeoplesMomentum with fair representation on various levels

— Navendu Mishra (@NavPMishra) October 11, 2018
The Momentum chair's open criticism of CLPD follows a row held during the summer over the candidacy of Pete Willsman for Labour's national executive committee (NEC). Momentum dropped their endorsement of Willsman after a recording of his comments on antisemitism leaked – but CLPD remained supportive of his bid, which was ultimately successful.
Stephen Marks, a member of controversial group Jewish Voice for Labour, is thought to be one of the choices Momentum is not inclined to back. Like Willsman, Marks has previously denied claims of antisemitism within Labour, and in 2016 he signed a letter describing such accusations as "part of a wider campaign against the Labour leadership". However, a Momentum source denied the report by Skwawkbox that "Momentum representatives" tried to "veto" Marks at meetings earlier this week.

Open Labour has also revealed its NCC endorsements this morning. The soft-left group will be supporting Steve Lapsley, a member of its committee who has been outspoken on antisemitism within Labour, plus Michelle Perfect and Steve Hart.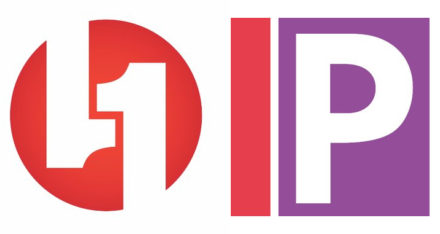 Corbynsceptic groups Progress and Labour First released their joint NCC slate last week. They will be supporting Labour First chair Keith Dibble, former parliamentary candidate Gillian Troughton, MP aide Kirat Raj Singh, New Forest councillor Caroline Hexter, Trafford councillor Joanne Harding and Glasgow councillor Malcolm Cunning.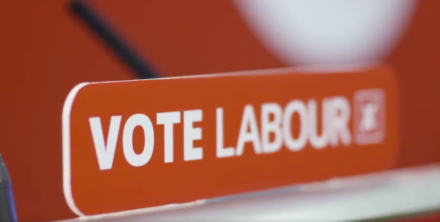 Labour conference voted to increase the size of the NCC from 11 to 25 members. There are now six new places representative of constituency Labour parties (CLPs) to fill on the top body, which deals with disciplinary cases involving members, including high-profile figures such as Ken Livingstone. CLPs are expected to make nominations before 28th October, after which CLPs will cast ballots via their secretaries between 12th and 25th November.
More from LabourList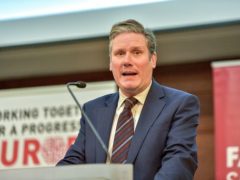 News
Keir Starmer has set out a vision for what he describes as a "contribution society" based on people…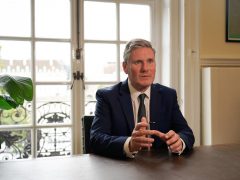 News
Keir Starmer has declared that he intends to "take suggestions" and continue discussions about his preferred rule changes…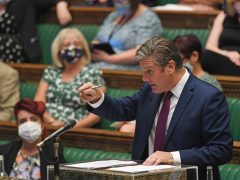 Comment
Keir Starmer would be forgiven for heading down to Brighton for Labour conference this weekend feeling slightly more…