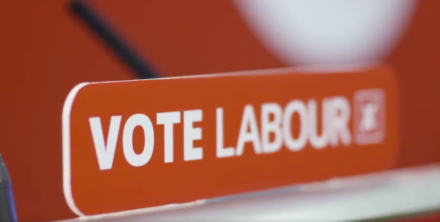 Labour's hard left spent the 30 years until 2015 railing against alleged stitch-ups and fixes by party HQ. Now that they have got their people into the top jobs, it's a case of "meet the new boss, same as the old boss except with a trendier factional logo and an app".
The last national committee the hard left didn't control was Labour's NCC (national constitutional committee). It fell to the left at its AGM held on the final day of conference. From being a body hardly anyone was aware of, the NCC has become hugely important due to the antisemitism crisis in the party. The NCC is where the most contentious and complex disciplinary cases are referred, to stop Labour's NEC (national executive committee) getting clogged up with them. It's a quasi-judicial committee where cases have to be heard in a non-partisan way that meets standards of natural justice, and where processes have to be fair and robust to withstand potential judicial review by the courts.
Almost all the major cases that made the newspapers were heard by an NCC panel or will be at some point. Unfortunately, the significant increase in cases saw logistical problems follow. Finding enough members who had sufficient time and had not been deemed to have prejudged high-profile cases to form the required number of three-member panels became tough. A log jam of important cases developed (although an alternative and plausible narrative is that the availability of NCC members was immaterial – the real bottleneck was earlier in the process in the staffing of professional preparation of cases). In any case, the party's reputation is being damaged by apparent foot-dragging on clearing the backlog of disciplinary cases.
To speed up the NCC stage, the democracy review proposed a big expansion in the size of the NCC from 11 to 25 members, which was passed by conference. So far, so sensible. Except that the snap election for six new constituency Labour party (CLP) reps on the NCC has all the hallmarks of a total stitch-up, designed to suppress the number of candidates able to run and gift all six new seats to Momentum with the minimum competition:
Conference passed a rule change creating a 'Charter of Members' Rights'. This states: "Members having 12 months continuous membership at the relevant date shall, unless otherwise prohibited, have the right to put themselves forward for selection as a Labour candidate for parliament and other public office, and to run for election to NEC, CAC, NCC and other relevant national internal elections." Rule changes usually take effect immediately. Except in this case. The NCC election is being fought on the old, pre-conference five-year membership requirement, which bars about 80% of Labour's current members from standing.
Last year the requirement to be nominated by your home CLP in NEC elections was abolished. The compliance unit ruled this year that it had also ceased to apply in the one-member-one-vote National Policy Forum election and the NCC election held at conference. But not for this NCC election. Now you need your home CLP again, so anyone who isn't in the controlling faction in their CLP (you can guess who that is in most CLPs) probably won't be able to run. You also need nominations from four other CLPs, which knocks out most independent candidates without national factional support. The number of candidates is further suppressed.
CLPs have been given just 27 days to nominate candidates, which will preclude many (who do not have a meeting scheduled in that timeframe) from taking part in the process or giving their officers a steer about which way to vote. According to Ann Black's final NEC report, if she hadn't intervened at her very last meeting the nomination period would have been even shorter – an absurd one week. Earlier in the conference, she had already fought off a proposal for the ballot to be held at conference with CLP delegates given eight hours to nominate on the Monday, then vote on the Tuesday.
The ballot process is, ahem, unique. Usually the NCC is elected by conference delegates. All the CLP reps on other national committees are elected by OMOV ballots. But these six NCC members will be elected by a postal ballot sent to CLP secretaries, with no requirement for them to consult anyone else in their CLP.
A cynic would say this looks like an exercise in minimising the number of candidates able to stand, and minimising the member involvement in the process. One that will deliver a pre-determined result for six candidates from an organisation that got tipped off early about the process and required qualifications. It's the opposite of the transparent, vigorously contested election we need for seats on a body that is under national scrutiny.
This matters. It's a quasi-judicial committee; the NCC needs to be made up of members whom party members can trust to act in a fair and balanced way, not factional stooges. It matters because its decisions can be subject to review by the courts, at great expense to the party, if they are perverse or prejudiced. It matters because complainants and defendants in disciplinary cases must have confidence in the process. It matters because the Jewish community is demanding Labour deal with allegations of antisemitism swiftly and robustly. It matters because the world, the media and the electorate are all watching how Labour handles the outstanding cases.
Running an election that will determine a quarter of the seats on the party's highest disciplinary tribunal in a manner akin to a plebiscite in a banana republic isn't a good look. It begs the question: what is the political motive, if any, for what looks like clumsy fixing? Is the plan for the NCC to be stacked with disciplinarians who will take a hard line on antisemitism and it's being rushed to stop the furthest left elements of the grassroots noticing? Or is the NCC being stacked with factionalists who will let off their friends and allies with a slap on the wrist, in which case we can expect to see the bad headlines about failure to tackle antisemitism drag on and on and on?
More from LabourList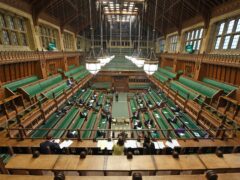 News
An amendment to the domestic abuse bill that would have introduced a register of serial perpetrators has been…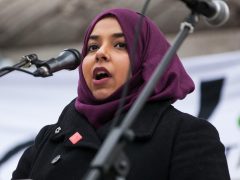 Comment
The 'no recourse to public funds' condition imposed on those subject to immigration control means that migrant victims…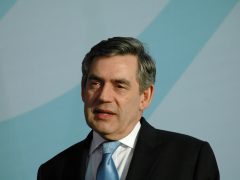 News
Gordon Brown has joined more than 170 other former heads of state and government and Nobel laureates in…