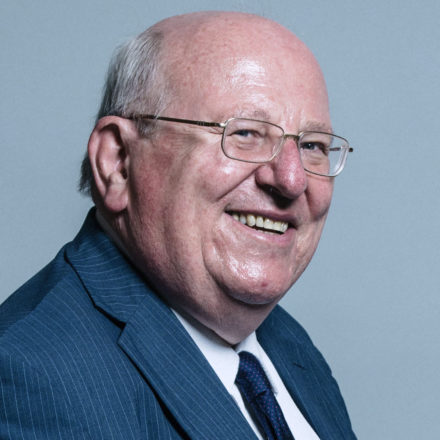 In my 26 years in parliament I have never known a more uncertain, unpredictable period.  As MPs returned to the Palace of Westminster refreshed by family holidays, or perhaps by party conferences, most are coming to terms with the realisation that between now and Christmas we are going to have to make some big and probably irrevocable decisions about the future of our country, its prosperity and place in the world.
The minority Conservative government is still going from crisis to crisis, propped up – until their falling out this week – by the unsavoury £1bn bribe to the DUP. There are very few votes in parliament until after the Budget at the end of the month.
The Tory government whips office is not much good – they seem to have given up on even mounting token opposition on any non-binding voting where they face resistance. But in their approach to Brexit, they've played a blinder. By actively briefing the media that there are a number – 25, sometimes 30 – of Labour MPs who are so concerned about the prospect of a 'no deal' Brexit that they will hold their noses and vote for whatever deal Theresa May brings back.
Let me be clear: no one has spoken to me. And every Labour MP I ask is equally adamant that they know nothing about this. The numbers are bogus but the reports have had the desired effect of making at least a few colleagues wonder whether they will have to vote with the government as the lesser of two evils after all.
These days, and for very good reasons, there are many serious issues – particularly related to national security and foreign policy – on which I disagree with the current Corbyn Labour leadership. However, on this matter, they have my backing. That is, if they stick to their word and vote against any Brexit deal that does not meet the six tests set out by Keir Starmer and Labour conference.
And it is surely certain that nothing Theresa May brings back from Brussels will pass those tests. There is no chance that any deal based even slightly on May's Chequers proposals will ensure we have the "exact same benefits" as our current membership of the European single market and customs union. Even the government's own risk assessments point to the serious economic costs of their decision to leave both, and so the second of Labour's tests will be failed.
But the cost will not just be economic. Being part of the EU is vital to the security and defence of our country – something guarded by Labour's fifth test. Leaving threatens to do irreparable damage to our ability to share data vital to preventing terrorism and catching terrorists. It will also weaken our voice internationally when it has never been more necessary to stand up to Russian aggression and the Kremlin's attempts to disrupt and undermine the international rules based system.
The disgraceful remarks of the foreign secretary Jeremy Hunt to Tory conference, where he compared the EU to the Soviet Union – a state that invaded, occupied and annexed neighbouring Poland and the Baltic States, and murdered millions because of their political or religious views or even because they owned a cow – shows just how debased our foreign policy has become in the Brexit era. And that may only get worse.
Leaving aside the one or two members of the PLP who never have and never will move their views of Europe on from what they thought about the "common market" in 1975, colleagues who are wondering about whether they should back the Tories in this are not unthinking. Their fear of a no deal Brexit is a real and legitimate one. But they are wrong to think that the government have us over a barrel.
It will be difficult for the Commons to assert its will against a determined executive on the details of policy – though not impossible. A determined chamber can and should instruct the government. Voting down Theresa May's Brexit deal will not just require Labour votes, but with the SNP and Plaid Cymru as well as the Lib Dems now all onside, and with the Tory "patriot" group of pro-Europeans finally beginning to get organised, the numbers are there if Labour MPs are resolute.
The government will say the only choice left is no deal, but that is plainly false. The Commons has the power and ability to put the country on a different course. Jeremy Corbyn says that course should be an immediate general election and he should then be put in charge of the Brexit talks. But in the era of the Fixed-Term Parliaments Act, that is the least likely of all outcomes. It requires Tory MPs to either vote (repeatedly) to bring down their own government or to call an election. Neither of those things are going to happen.
We could have opted for a different sort of Brexit – although at this stage it's hard to see what that would be. While there is a parliamentary majority for a more sensible approach based on staying in the single market and customs union, myopic tribal politics have so far prevented it. And the leadership whipped Labour MPs to vote against the EEA. The government has refused to keep any of the 'soft Brexit' options open, and it's doubtful at this late stage that the EU has a plan in its back pocket either. This is, of course, a major flaw in the Corbyn plan, even if he were to force – and win – an election.
We are left then with a people's vote: the choice between Theresa May's inadequate deal and remaining in the EU on the current terms as the viable and practical alternative. Lord John Kerr recently set out some of the ways that parliamentary procedure could be used legitimately and properly to deliver a people's vote. If the political will is there, it is all within our grasp.
Harold Wilson famously remarked that "the Labour Party is a moral crusade or it is nothing". No one who shares that belief – and I certainly do – should be willing to acquiesce in the Tories' proposals for Brexit. Instead, as I will, they should be proclaiming from every available rooftop that we do not have to submit to Tory blackmail and that, as the people's party, we can set a different path. I will be taking the first steps on that path by joining the People's Vote March for the Future on 20 October – join me and let's make history together.
More from LabourList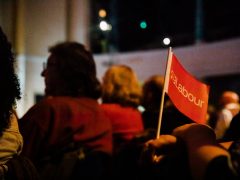 News
New guidance issued by Labour for selecting parliamentary candidates ahead of the next general election is set to…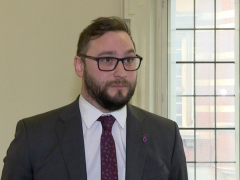 News
Christian Wakeford today defected from the Conservatives to the Labour Party. Some have wondered whether his politics fit…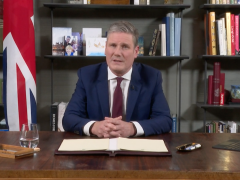 News
Keir Starmer has used a party political broadcast this evening to urge the public to "call time" on…