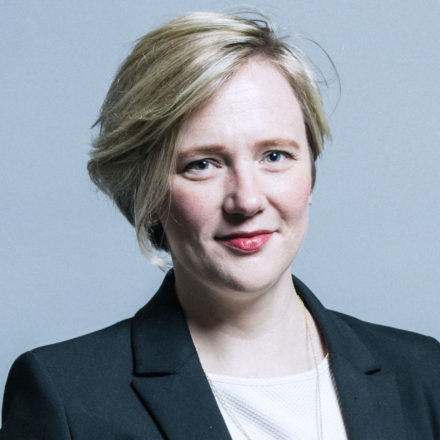 MPs have voted 207 to 117 in favour of an equal rights amendment that will require the government to address abortion and same-sex marriage laws in Northern Ireland.
The efforts of backbench Labour MPs Stella Creasy and Conor McGinn, who were supported by MPs from parties across parliament, proved successful tonight as the Commons added their proposed clause to the Northern Ireland bill.
The New Clause 7 compels Karen Bradley, the Secretary of State for Northern Ireland, to "issue guidance" regarding the "incompatibility" of human rights legislation with the abortion and same-sex marriage bans in force in Northern Ireland.
MPs were given a free vote as it is considered a conscience issue, so Conservatives were not whipped either way, although the government did advise that the matters are devolved and should be decided by the Northern Irish Assembly rather than Westminster.
But Creasy, one of the lead signatories to the amendment alongside McGinn and Tory backbencher Tom Tugendhat, argued that there was no devolution argument to be made. She accused members of using concerns over devolution as a "decoy for the denial of human rights".
While Stormont is currently in deadlock and suspended, Northern Ireland is largely being governed by Westminster. Theresa May's confidence-and-supply deal with the DUP is widely thought to be unhelpful in resolving the situation.
Well done @stellacreasy for securing the opportunity to have this vote and thanks to the brilliant @heidiallen75 for supporting 💪💪#nowforNI pic.twitter.com/y90eDsjZsC

— bpas (@bpas1968) October 24, 2018
Cabinet member Penny Mordaunt, a women and equalities minister, and Defence Secretary Gavin Williamson were among those Tories who defied the Downing Street line to vote in favour of the move.
On Tuesday, Labour MP Diana Johnson's abortion decriminalisation bill passed its first reading yesterday with 208 ayes and 123 noes. As a backbench bill, it was highly unlikely to become law, but the show of support was significant.
Commenting on the vote tonight, Labour's women and equalities spokesperson Dawn Butler said: "After ignoring the rulings of the United Nations and the Supreme Court that Northern Ireland's abortion law is incompatible with fundamental human rights, the government cannot ignore the clear will of parliament too.
"The government must take immediate steps to extend a woman's right to choose to Northern Ireland. No woman in the UK should be denied access to a safe, legal abortion. Theresa May must stop turning a blind eye to this injustice and finally move to the right side of history."
The amendment does not actually create a new law in Northern Ireland, nor does it repeal the old UK legislation currently in force as Diana Johnson's bill proposed to do. Instead, it instructs Karen Bradley to monitor and protect human rights there.
During the Commons debate, DUP MP Gavin Robinson said: "It doesn't compel decision making." The DUP are therefore optimistic that it won't result in reform of abortion and same-sex marriage, according to The New Statesman's Patrick Maguire.
More from LabourList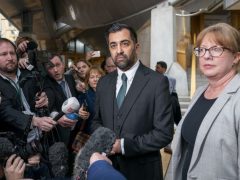 Comment
While Tuesday might have been Humza Yousaf's first day as First Minister, it was also his last as Health…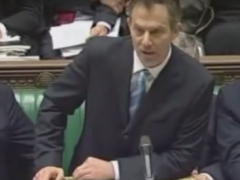 Comment
Twenty years on, Labour's discussion of the Iraq War is curious and worrying in equal measure. The disaster often…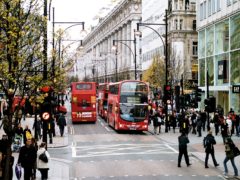 Comment
First as a local councillor, and now as the Labour parliamentary candidate for Cities of London and Westminster,…