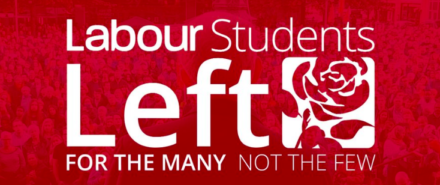 The democratic processes within Labour Students have long been criticised – and none more so than the method of electing the Labour Students National Committee. The debate over the implementation of one-member-one-vote (OMOV) as our internal electoral system within Labour Students dates back to 2012, when Aberystwyth Labour Club submitted a motion to the Labour Students national conference.
From 2012 to 2016, we saw several major Labour clubs threaten to consciously disaffiliate from Labour Students in protest at the previous undemocratic voting process, in which each affiliated club could send a representative number of delegates to the Labour Students national conference with voting rights (for example, UCL Labour Club, with upwards of 500 members, was able to send 12 delegates).
Difficulties with delegate accountability and discrepancies in how individual clubs mandated their delegates aside, the affiliation procedure for clubs prevents Labour students at smaller institutions and FE colleges from being represented and favours larger universities. Historically, Labour clubs with a predominantly left-wing membership have found themselves denied affiliation or delegates to conference on various convoluted grounds.
After more than four years of campaigning for OMOV, 2016's extraordinary conference finally saw a vote passed in favour of a constitution that implemented it. Why, then, is the struggle ongoing? For the past two years, the national committee says compiling a valid database of student members has been too challenging, amongst other excuses to prolong the actualisation of real member-led democracy.
Last year's national committee vote on the implementation of OMOV saw the three full-time, paid, sabbatical officers abstain and whip their supporters to oppose OMOV, delaying it for yet another year. Since then, the national committee has been elected by the standardised four delegates per club introduced in 2016's constitutional changes and intended only for policy votes, as opposed to a completely skewed, undemocratic election of officers.
Tonight, the national committee of Labour Students will vote yet again on enacting OMOV. Two options have been proposed by the full-time officers (FTOs): to implement OMOV for 2018-19 with members demonstrating club membership on an individual basis by providing the confirmation email they received when they joined their Labour club (Option A); or to delay OMOV yet again while carrying out a consultation into the effect of GDPR legislation (Option B).
The point about GDPR is wholly unnecessary: Labour HQ supported the strengthening of the Labour Students membership database last year and thousands of pounds of party funds were used to verify student membership so that OMOV elections could be run this year. And it is utterly disappointing and unacceptable for a motion to be put to the committee with an option to continue ignoring the constitution.
The NEC Youth Rep, Lara McNeill, has proposed a third possibility – Option C. This would implement OMOV fully by balloting all members of Labour Students using the verified membership database, which was paid for and implemented by the Labour Party last academic year. This would give votes to countless students without a local club, further education groups, 16- and 17-year-olds, and those who can't afford to attend conferences. Given elections aren't held until March, there would be sufficient time to iron out any teething problems with the use of the verified membership database and as different university clubs charge different membership fees, use of a central student membership creates a fairer democracy.
Ultimately, only Option C will bring Labour Students in line with a modern, democratic Labour Party. It is shameful that in the same year Labour Party annual conference passed its most comprehensive democracy reforms in years, the official student wing of the party drags its feet on its own autonomous democracy. We cannot keep open the option of another year of unrepresentative, undemocratic, unconstitutional elections in Labour Students. Anything less than full OMOV this year is an insult to our democracy and to students, who are some of the party's most active members.
You can sign our open letter here and email your national committee representatives to show your support for Option C here.
Labour Students Left campaigns in Labour Students for more democratic, member-led processes.
More from LabourList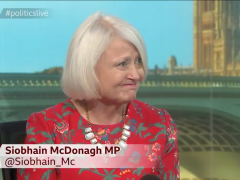 Video
Siobhan McDonagh has accused universities of treating their students like "cash cows" and argued the UK needs to…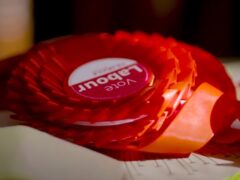 News
Left candidates in the elections for Labour's national executive committee have secured the strongest show of support from…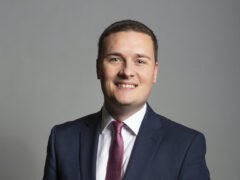 Video
Labour's Wes Streeting has accused Chancellor Rishi Sunak of returning to "Thatcher's sink or swim mentality" on jobs…