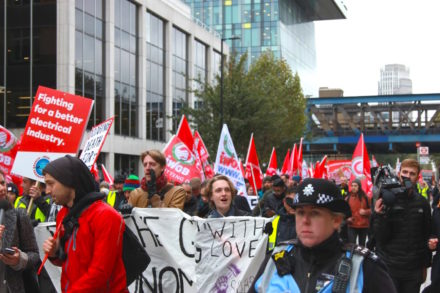 Hundreds of agency and 'gig economy' workers marched through London today to protest precarious working conditions and exploitation. In a show of incredible solidarity, this march is the first to bring together such a large contingent of workers challenging threats to their rights from outsourcing and the new business models of the 'gig economy'.
Dubbed 'the rise of the precarious workers', the march was called to coincide with the beginning of the second appeal by Uber to contest the landmark court case last year that affirmed the entitlement of its drivers to basic employment law rights. If the verdict is upheld, this court ruling affirming the 'worker' status of Uber drivers will mark a monumental win for those fighting the increasing precarity and attacks on basic rights that workers are facing today.
With 8.2 million working adults in poverty, the longest wage squeeze in 200 years, and the exponential rise in homelessness and the use of foodbanks, Tory claims that employment is at an all-time high constitute no more than cynical attempts to cover the stark reality facing Britain's lowest paid workers.
And with the budget yesterday shattering any hope of an end to austerity, Momentum's support and mobilisation for today's march became a timely demonstration of the necessity of fighting in the workplace, in the streets and in Westminster to defend and improve rights and conditions for workers.
More than one in nine workers in Britain are now stuck in precarious employment, and half a million in bogus self-employment and, with the rising cost of living and stagnation of real wages, it is increasingly difficult for most workers to come together and demand better conditions. And with young, women, BAME and migrant workers overrepresented in zero hours contracts and other forms of precarious work, it's a devastating reality that those already impacted the most by Tory cuts to benefits and services are most at risk of the worst forms of exploitation in work.
Behind the friendly interfaces and slick brands of 'gig economy' companies such as Uber and Deliveroo is a gear towards extracting profit by denying workers the minimum wage, holiday pay and other basic rights. New technology must be harnessed for the benefit of workers, not used at our expense to generate obscene profits for bosses and big companies.
During the McStrikes earlier this year, Momentum mobilised to get our members to their nearest picket lines and produced several videos for social media – one of which was watched by a quarter of McDonald's UK workers. This success demonstrated how technology can be used to powerfully complement traditional means of workplace organising. Hundreds of our members joined picket lines up and down the country then, and hundreds more marched today.
But we must not forget that the ongoing attack on basic workers rights is not merely the result of new technology. It is jobs that have been around for much longer – in teaching, caring and hospitality – that have seen the quickest growth in insecure work conditions.
From David Cameron's destructive trade union laws, which greatly increased the threshold for legal strikes, to the introduction of tribunal fees and the proliferation of zero hours contracts and bogus self-employment, the denigration of working conditions for the most precarious and poorly paid has been a clear result of the choices of this government and the coalition that preceded it, in putting profit before people and refusing to crack down on shady business models that exploit workers.
Today's demonstration and the support it has received clearly shows that solidarity between precarious workers is strong and growing. And with Labour's manifesto pledges of a £10 minimum wage, repeal of the trade union Laws and an end to zero-hour contracts, we are ready to take up the fight in parliament to reinstate and reinforce workers' rights and secure a decent standard of living for our workers.
Becky Boumelha is a member of Momentum's national coordinating group.
More from LabourList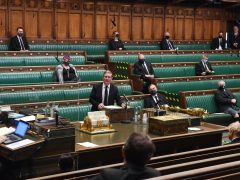 News
Labour leader Keir Starmer has completed his appointments to the main opposition party frontbench today, after announcing the…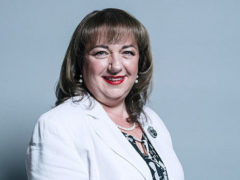 News
Sharon Hodgson has been appointed as Keir Starmer's new parliamentary private secretary, replacing Carolyn Harris who resigned from…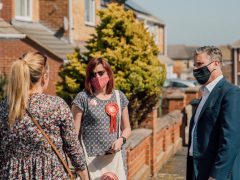 Comment
We have now all had a week to absorb some relatively sobering results from the local, regional and…