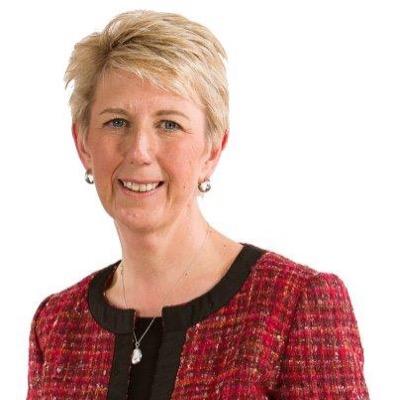 Angela Smith, a backbench Corbynsceptic and former shadow deputy leader of the house, has become the latest Labour MP to have a motion of no confidence in her passed by her local constituency party.
Local Labour members in Penistone and Stocksbridge voted 27 to 20 in a general committee (GC) meeting to express no confidence in their MP. Smith later called them a "a cabal of hard left members"  and accused the CLP of "internal political posturing".
Smith is an outspoken critic of Jeremy Corbyn's leadership, much like many of the other Labour MPs – including Chris Leslie, Joan Ryan and Gavin Shuker – who have lost no confidence votes in recent months.
The motion, which called for the party whip to be removed, referred to her Corbynscepticism. But Penistone and Stocksbridge members also pointed to Smith's record on other issues such as fracking, which she supports, and her opposition to water renationalisation.
Although Smith represents a seat that voted to leave the EU in 2016, she voted against Labour's proposed timetable for triggering Article 50 and has become a staunch pro-EU campaigner. This week, the MP launch a petition, 'Labour must now lead on a People's Vote', calling on Corbyn to support another Brexit referendum with an option to remain.
In a tweeted statement on Friday night, Smith said: "I take my responsibilities as a Memner of Parliament very seriously and my first priority is always to do my job, to the best of my ability.
"It is frankly astonishing that a cabal of hard left members has absorbed everyone's precious time and energy on an inaccurate and divisive motion of no confidence.
"Given that the country is facing its biggest crisis since Suez, one would have thought their attention would be better focused on the huge decision facing the country, a decision that will affect the lives of every one of my constituents for years to come.
"I will continue to prioritise our area and my constituents and will not be distracted by internal political posturing such as this."
She received support from fellow Labour MPs on Twitter:
In the week in which Angela has been so vocal on the need for a @peoplesvote_uk, this is a disgrace. So fed up of them targeting the best of us. https://t.co/B3QENNxzpu

— Gavin Shuker (@gavinshuker) November 16, 2018
Appalling. Another centre left MP being told she's unwelcome, when Labour should be a broad church.

Angela Smith is a fantastically hard-working MP who just this week has led calls for Labour to commit to a #PeoplesVote https://t.co/dOhz64xcZ1 https://t.co/4yMMGWkKMk

— Chris Leslie (@ChrisLeslieMP) November 16, 2018
The hard right – Boris, Rees-Mogg, Farage & co – are in the midst of an attempt to hijack UK politics and some @UKLabour activists think the priority should be passing votes of no confidence in centre-Left MPs fighting these Brexiters in Parliament. Utterly disgraceful. https://t.co/2EKtxWHO3t

— Chuka Umunna (@ChukaUmunna) November 16, 2018
Sorry to see my friend & Yorkshire neighbour and fellow eco champion @angelasmithmp being treated like this. https://t.co/9eFRQmS7Vf

— Mary Creagh (@MaryCreaghMP) November 17, 2018
What a ridiculous distraction when the Tories are ripping themselves apart. This sort of stuff will give local Tories a morale boost in a highly marginal seat. https://t.co/ehYymP6Xxu

— Gloria De Piero (@GloriaDePiero) November 17, 2018
Tory MP Heidi Allen also came out in Smith's defence:
What has happened to the Labour Party? Disgraceful treatment of a hard working, well respected MP. Her constituents will be very disappointed https://t.co/EUUAtqoErV

— Heidi Allen MP (@heidiallen75) November 16, 2018
Smith has a majority of just 1,322 in Penistone and Stocksbridge, making it a very marginal seat. At the last election, the Tories locally benefitted from the collapse of the Ukip vote.
More from LabourList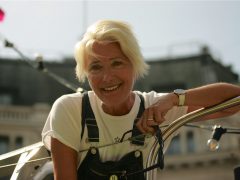 News
Almost 100 climate activists, experts and campaigners from around the world have written to Labour leader Keir Starmer,…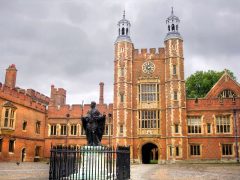 Daily email
No turn? Good morning. The i reported last night that Labour would ditch plans to remove charitable status from…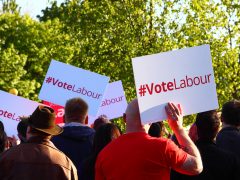 News
This year's Labour Party conference in Liverpool is one of the most hotly anticipated yet under Keir Starmer's…