With Theresa May's government in utter chaos, the prospect of a Jeremy Corbyn-led Labour government that could tackle the education crisis is within reach. Many questioned my choice to train as an English teacher in the current educational climate: devastating cuts, hours that ruin many teachers' relationships, a semi-privatised system in which accountability is non-existent in many areas of the country… the list could go on.
In my first term as a newly qualified teacher (NQT), I have witnessed first-hand the impact of starving our schools of the funding they so desperately need. Despite everything, teaching is a wonderful profession that I feel incredibly lucky to have joined. We deserve dignity and security. It is time for parents, educational professionals and pupils to say enough is enough, and march for education.
To oppose devastating school cuts and demand their reversal
Despite the Department for Education's insistence that funding for education will be at its "highest ever level" by 2020, The Institute for Fiscal Studies revealed in July that spending per pupil in England's schools has fallen by 8% since 2010. In my school, pupils' families must now foot the bill for GCSE English texts, and a dozen teaching assistants were made redundant in my first term as an NQT. I only have TA support for one session a week, leaving me desperately trying to provide the best support I can for every child. I often feel that I'm failing many of the pupils I teach who have special educational needs (SEN), simply because I am overstretched. The government is currently facing a legal challenge by families who say that cuts to councils are leaving them unable to fulfil their legal obligations to pupils with SEND – an assertion that I can support based on my own classroom experience. Education cuts have been utterly devastating for the most vulnerable children in our society, and they are preventing local authorities and schools from providing an excellent education for all pupils. The government must put an end to austerity and fully fund our schools.
To demand that pay recommendations are fully implemented and funded
For the first time in the history of the School Teachers' Review Body (STRB), the government has rejected their recommendation of a 3.5% pay rise for all teachers. By refusing to extend the pay rise to teachers on the upper ranges of the pay scale and leaders, the government is showing their contempt for the vital work that teachers do. Real terms pay cuts are adversely affecting teacher recruitment and retention: the average starting salary is far lower in teaching than other graduate professions, and the government's target for Initial Teacher Training has been missed for five consecutive years. What's more, experienced professionals are being driven from teaching to seek out better-paid jobs that are infinitely less stressful, and that accommodate a reasonable work-life balance. It is an outrage that teachers' wages have stagnated for so many years – the government must fully fund and implement the STRB's pay recommendations.
To challenge the marketisation of our school system
In our marketised school system, local schools are battling frantically to fill school spaces to secure maximum funding. School league tables and Ofsted reports impact enormously on parents' decisions and set schools against each other, where they should be working together to provide an excellent education to all pupils. In a system where rote-learning has become the norm to ensure that pupils can achieve the best grade in 1950s grammar school-style GCSEs, and where Ofsted make crucial decisions about schools after inspecting them for just 1-2 days, we must challenge the notion that 'competition is best' when it comes to schooling. As Melissa Benn outlined in her recent book, Life Lessons: The Case for a National Education Service, we must demand innovative approaches, such as rotating headships across schools in one area or borough, and a democratically elected body of professionals in place of Ofsted.  All too often schools are being punished because of being starved of funding and support in a system that believes the market knows best when it comes to our children's education.
To build a National Education Union that will fight in the interests of children, staff and parents
As an NQT, I am constantly worried that expressing any view on the state of our education system will impact on my career. Through attending my local NEU branch meetings I am building the confidence to carefully and professionally challenge the issues that I see every day, which I know, as a professional, are going to have an adverse affect on children's education and the local community. It is vital that parents, teachers and pupils join together to say that we refuse to stand by as the government decimates comprehensive education, and that we actively support the NEU and its efforts to challenge the politically motivated austerity that the government insists is entirely necessary, and fight for better schools.
The Conservatives are in crisis and the time to put an alternative vision for education couldn't be better – Jeremy Corbyn's call for a National Education Service has opened up a vital and welcome space to flesh out what we want our education service to look like. Our schools, however, can't wait for 2020. We must urgently march for education to demand an end to cuts and for the government to recognise the crisis they have created in education. It is vital to build a strong union with the support of all who are affected by austerity measures in schools, so that we can provide inclusive, inspiring and innovative teaching and learning across England, providing all pupils with what they need to lead successful and happy lives in school and beyond. The NEU indicative ballot for strike action is now live: if the government continue to ignore our demands, teachers will be left with no other choice but to strike to defend education.  
The March for Education takes place on Tuesday 20th November from 5.30pm, meeting outside Westminster Cathedral.
The author of this article is an NQT and wishes to remain anonymous.
More from LabourList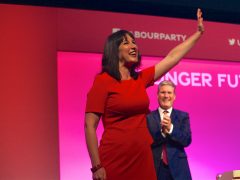 Comment
The Conservative leadership contest has shown the Tories' traditionally reckless and dishonest approach to the public finances. It…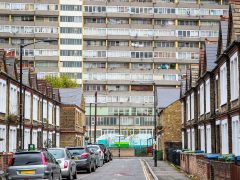 Comment
Whilst there has been much talk about the 'cost-of-living crisis' one of its key components, rent, has yet…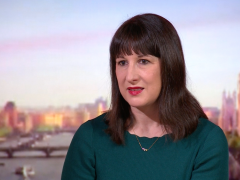 News
Rachel Reeves has warned that "people are worried sick about how they'll pay their bills and do their…