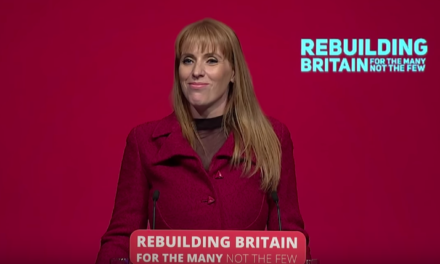 Sign up to LabourList's morning email for everything Labour, every weekday morning.
The "little extras". That's how Philip Hammond infamously described what schools would be able to buy with his autumn budget funding, which amounted to £400m. Presumably he was referring to small items – pens, books, glue, whiteboards, etc – that aren't "extras" so much as absolute essentials. And we know that parental contributions have been plugging the funding gap that has forced schools to cut the number of teaching assistants and reduce the school week length. Parentkind, a charity, recently found that 43% of parents have been asked to make regular donations to their child's school.
The latest Institute for Fiscal Studies data shows school budgets have been cut by an extraordinary £1.7bn since 2015. Angela Rayner today visits a school in Yorkshire, where she will call the Chancellor's slip-of-the-mask "little extras" remark "downright insulting". Commenting on the IFS analysis, the Shadow Education Secretary said: "The Tories have slashed billions from schools and now the Chancellor thinks they should be grateful he's offered them a whiteboard… Instead of offering a sticking plaster to schools this government should be genuinely investing in them, reversing their unjustifiable cuts."
Rayner's busy day calling out Tory austerity as she sees it doesn't end there. On higher education, a new report by the Commons education committee recommends that universities should become "more inclusive, more skills-based and more focused on value for money for students". How? Institutions should publish a breakdown of how tuition fees are spent, the MPs suggest, and unjustifiably high pay for senior management must be scrapped. Rayner is, of course, taking the opportunity to point out that Labour would bring back maintenance grants, which would "support the many learners who have been shut out by the current system".
Finally, we turn our attention to children's services. Looking at the Office for Budget Responsibility data published alongside Hammond's autumn budget, Labour has found that spending on children's social care exceeded budgets by £800m last year. That comes under the remit of local authorities, of course, which have seen their funding cut in half since 2010. Unable to cope, councils are acutely aware that there are record numbers of children in need – but, with austerity imposed and ongoing, their hands are tied.
The government, aware of these immense and increasing pressures, announced a £84m fund for children's services improvement. Incredibly, however, Labour has highlighted that this money is spread over five years and available for only up to 20 councils. As Rayner commented, Theresa May said austerity was over, "but it is clear that the most vulnerable children in society will continue to suffer for years to come".
Sienna @siennamarla
Sign up to LabourList's morning email for everything Labour, every weekday morning.
More from LabourList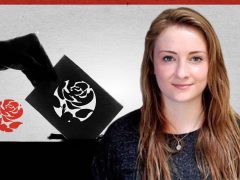 Comment
As a junior doctor working in the coronavirus wards, I have witnessed socialism in action. Health workers of…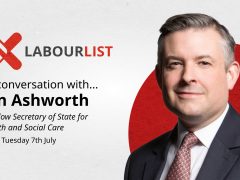 Video
Join us at 6pm on Tuesday, July 7th, for our latest "In conversation with…" online event featuring LabourList…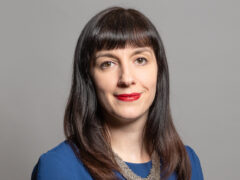 Comment
Rishi Sunak will deliver a statement in the Commons on Wednesday. Detail has been thin on the ground,…