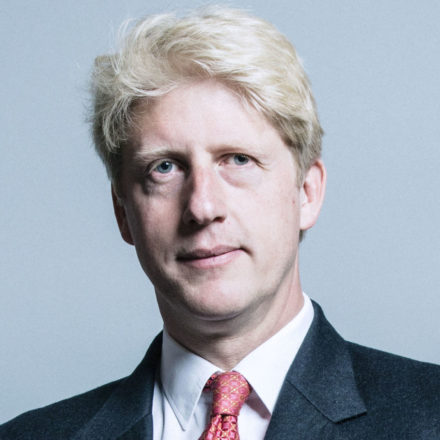 Rail minister Jo Johnson has quit his post over the government's handling of Brexit.
In a blog post, Johnson announced his support for another public vote on Brexit: "Given that the reality of Brexit has turned out to be so far from what was once promised, the democratic thing to do is to give the public the final say."
Johnson slammed Theresa May's proposals, writing: "My brother Boris… recently observed that the proposed arrangements were "substantially worse than staying in the EU". On that he is unquestionably right. If these negotiations have achieved little else, they have at least united us in fraternal dismay."
Orpington, the Greater London constituency represented by the brother of Boris Johnson, voted in 2016 to leave the EU by 56.2%.
Responding to the resignation, shadow Brexit minister Jenny Chapman said: "Jo Johnson is the eighteenth minister to resign from Theresa May's government. She has lost all authority and is incapable of negotiating a Brexit deal within her own party, let alone with the EU."
Several Labour MPs who support the 'People's Vote' campaign welcomed the resignation and Johnson's comments.
Well done @JoJohnsonUK, putting country before party.

Christmas dinner sure is going to be awkward at the Johnson household though. https://t.co/1hDeFebBao

— David Lammy (@DavidLammy) November 9, 2018
Clearly not a decision taken lightly by @JoJohnsonUK – and another strong argument about why we need a people's vote to address the chaos now in parliament over Brexit from someone who has seen it up close! #brexithaos https://t.co/3Hgb5d15c2

— stellacreasy (@stellacreasy) November 9, 2018
Well done @JoJohnsonUK for speaking your mind and acting with principle. We know others in government think the same and know we are headed for #Brexit chaos. Time for @peoplesvote_uk #FinalSay https://t.co/FRAofKKcrI

— Stephen Doughty MP / AS (@SDoughtyMP) November 9, 2018
Government Minister (former) and Boris Johnson's brother resigns from Government and calls for a @peoplesvote_uk. Very well done. Time for more MPs to put the future of the country before their party. Welcome aboard the PV train @JoJohnsonUK https://t.co/NYLQXpxQIP

— Ian Murray (@IanMurrayMP) November 9, 2018
Clive Lewis, a Corbynite MP who left the shadow cabinet to vote against triggering Article 50, highlighted Johnson's criticism of the Tory Brexit plan.
.@theresa_may brexit plan is a choice between "vassalage or chaos". That's why I've had to resign says @JoJohnsonUK . https://t.co/mhThN8OA6Z

— Clive Lewis (@labourlewis) November 9, 2018
Diana Johnson pointed out that Johnson did little for the North of England in his role as rail minister.
So Minister for Rail resigns. Amazing what Ministers will do to avoid visiting Hull! Been chasing him to come to the city for some months as he agreed to do earlier in the year. Smart move would be to make sure next Rail Minister comes from the North & not London https://t.co/e2R2k6gWte

— Diana Johnson (@DianaJohnsonMP) November 9, 2018
More from LabourList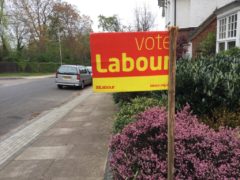 Comment
Rotten boroughs are back. Conservative candidates are set to walk away with 267 seats before voters get to…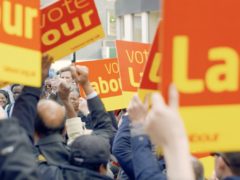 News
Labour has revealed its full list of candidates for the upcoming European elections, as selected by its ruling…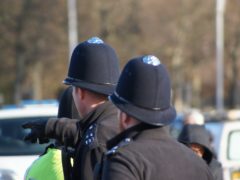 Comment
Another week in Haringey, another young man fighting for his life after a near fatal stabbing in Bounds…