All six candidates on the joint Corbynite left slate agreed by Momentum and Campaign for Labour Party Democracy (CLPD) have won places on Labour's top disciplinary body.
The winning slate of candidates was also endorsed by Jewish Voice for Labour (JVL), the Campaign for Nuclear Disarmament (LCND), Labour Briefing Co-Op and Labour Representation Committee (LRC).
The results will be considered a victory for Corbynites – though some on the Corbyn-supporting left of the party were critical of Momentum's decision to endorse Stephen Marks, a Jewish Voice for Labour (JVL) activist who has voiced opposition to the Jewish Labour Movement (JLM) and the International Holocaust Remembrance Alliance (IHRA) definition of antisemitism.
Early in the contest, there were two different left-wing Corbynite slates, but Momentum and CLPD quickly resumed talks and agreed a joint slate. It is thought Jon Lansman's organisation originally did not want to back Marks, though a Momentum source said they did not try to "veto" Marks as had been claimed by Skwawkbox.
Independent candidate Steve Lapsley, who is outspoken on antisemitism issues within Labour, stood without the support of Momentum, CLPD, Progress or Labour First. Endorsed only by soft-left group Open Labour, Lapsley won the most votes of the unelected runners-up.
Labour's national constitutional committee (NCC) deals with disciplinary cases involving Labour members, including high-profile figures such as Ken Livingstone. After Labour conference voted to increase the size of the NCC from 11 to 25 members, there were six vacancies to fill.
The ballot used for the internal election was weighted, so that the vote would be conducted in the same way way as a paper ballot vote at conference. Each CLP received one ballot paper, then the vote was weighted according to the number of votes it would represent at conference.
This was an important race, both for those within Labour who feel strongly the party needs to get a grip on antisemitism, and for those who believe such accusations are often motivated by wanting to attack the leadership.
Division III (CLPs) results:
Candidate
Votes
Percentage
Khaled Moyeed
327,292
14%
ELECTED
Cecile Wright
323,949
14%
ELECTED
Susan Press
319,783
14%
ELECTED
Annabelle Harle
315,693
14%
ELECTED
Gary Heather
309,870
13%
ELECTED
Stephen Marks
307,890
13%
ELECTED
Steve Lapsley
70,619
3%
Joanne Harding
64,139
3%
Gillian Troughton
63,936
3%
Caroline Hexter
59,641
3%
Keith Dibble
58,741
3%
Malcolm Cunning
48,940
2%
Michelle Perfect
27,161
1%
2,297,654
100%
Division I (Trade Unions) results:
| Candidate |   |
| --- | --- |
| Julian Allam | ELECTED UNOPPOSED |
| Jean Butcher | ELECTED UNOPPOSED |
| Marz Colombini | ELECTED UNOPPOSED |
| Linda Hobson | ELECTED UNOPPOSED |
| Gordon McKay | ELECTED UNOPPOSED |
| Jill Murdoch | ELECTED UNOPPOSED |
| Alan Tate | ELECTED UNOPPOSED |
More from LabourList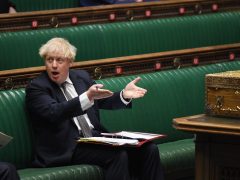 Daily email
The plot thickens. Boris Johnson was, according to one Tory MP, "ambushed with a cake". His birthday bash was…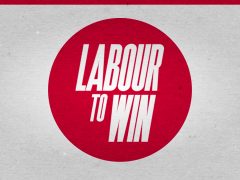 News
Labour to Win – the umbrella group that brings together Labour First and Progressive Britain in support of…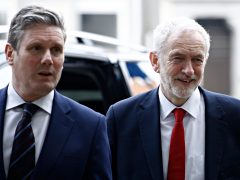 News
The Labour leadership has today won key votes at a meeting of the party's ruling body, with a…