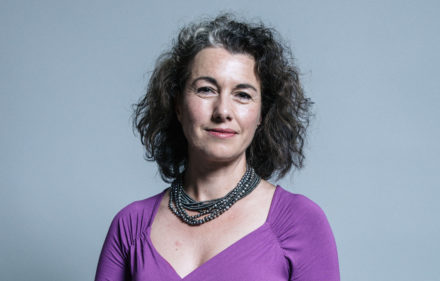 Today marks the start of the 16 days of activism against gender-based violence campaign, running from the International Day for the Elimination of Violence Against Women through to Human Rights Day, on 10th December. The 16 Days presents an opportunity to reflect on the current situation and to renew our collective effort to end violence against women and girls, in the UK and abroad.
2018 has been a disappointing year for those tracking the progress of women's rights. Earlier this month, the House of Lords voted to avoid suspending Lord Lester, despite an independent investigation concluding he had sexually harassed Jasvinder Sanghera, a renowned campaigner against forced marriage and honour-based violence. The debate in the Lords was eerily reminiscent of the Judge Kavanaugh hearings in the United States, as friends of Lord Lester lined up to defend his good character and discredit his victim.
Elsewhere the public realm crumbles, the response to violence against women and girls an abject failure. Annual recorded rapes are up 15%, yet there was a 23% drop in the number of suspects charged this year. Austerity economics and the diminishing resources of police and the Crown Prosecution Service have surely contributed to the tumbling numbers. Cuts have consequences and, as ever, it is women who face the brunt of them.
The government is failing to catch and prosecute sex offenders, but are we doing any better at supporting victims after the crime occurs? No. A UCL study this year found that 80% of girls experiencing a sexual assault had at least one mental health disorder five months after an attack. Yet the Education Policy Institute found that 55,800 children were rejected from CAMHS for treatment last year.
Rape Crisis centres, which provide an essential service to victims of sexual violence, recorded a 17% increase in demand this year and have a national waiting list of over 6,000 due to insufficient funding. There are not enough refuge spaces for women and children fleeing violence: 60% of referrals last year were turned away.
There is cause for hope. Every day, up and down the UK, women and girls carry out inspiring acts of resistance: a mother decides to flee her abusive partner; a teenager discloses abuse to her teacher; an older sister reports her concerns about a sister's forced marriage.
In October, the Nobel Peace Prize was won by Nadia Murad and Denis Mukwege, activists against the use of rape and sexual violence in war. The Independent Inquiry into Child Sexual Abuse continues to shine its light on the dark corners of Britain where abuse went unseen for far too long. This would not be possible without the many brave survivors who are sharing their experiences.
Change is coming. In parliament, I am demanding that the government support survivors of abuse. We need a set of minimum standards so that local and national bodies can be held to account for delivering good quality services, accessible to victims across the country. In practice this means a bed in a refuge, or long-term counselling available at a nearby rape crisis centre.
Over the next 16 days, I will be sharing statistics and stories on Twitter and Facebook to highlight the ways in which survivors are being failed, and to #DemandSupport4Survivors. This is a call to action, an opportunity to strengthen our collective bonds in preparation for the battles to come. Use the hashtag to join the debate, to highlight the services that need resourcing, and to send the government a message it can't ignore.
Join Sarah Champion MP by tweeting about VAWG issues with the #DemandSupport4Survivors between 25th November and 10th December.
Sarah Champion is MP for Rotherham.
More from LabourList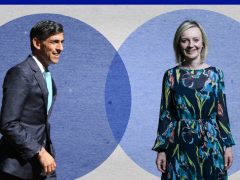 Comment
Rishi Sunak and Liz Truss have now gone head to head in six hustings with Tory members in…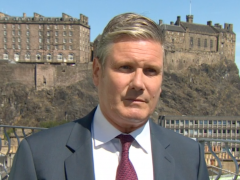 News
Keir Starmer has said that he will set out a "comprehensive set of proposals" to combat the cost-of-living…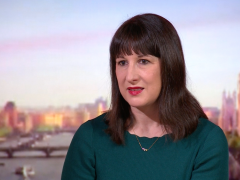 News
Rachel Reeves has urged the Tory leadership candidates to "stop playing to the gallery" and come up with…