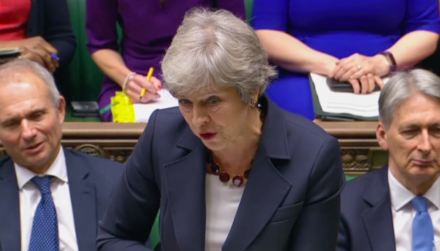 Sign up to LabourList's morning email for everything Labour, every weekday morning.
Predictably, Labour activists on social media have been engulfed by a poppy row – and somehow it's still ongoing. Novara Media's Aaron Bastani, a party member and Corbynite commentator if you're unaware, kicked off the debate by tweeting that it was "sickening" £45m is spent on poppies while 13,000 former veterans are homeless, and said the Royal British Legion should be taking the government to task. Tom Watson fired back: "I am proud of our Royal British Legion. They tirelessly work to support our Veterans. This man, who I understand has recently joined the Labour Party, does not speak for it.". The deputy leader added spikily: "I'm sure all my colleagues will distance themselves from this appalling statement." A classic subtweet.
There is a debate to be had about the way the third sector steps in to prop up civilised society by offering basic services that should be provided by the state, which is instead creating a vacuum under Tory austerity. That state obligation must particularly apply to veterans. But Bastani's critique of the Royal British Legion was mixed in with assertions that the charity is "white supremacist" and that the Invictus Games should "f*** off", so the conversation has been a typically unconstructive one. As a result, some in the party are concerned that this is exactly the kind of rhetoric seized upon by Tories in key marginal seats, where there may already be suspicions that Labour lacks national pride – something 'Build it in Britain' is designed to counteract.
Back to actual news… well, I say news, but there is almost never anything actually new about the Brexit developments. The DUP has just become angrier after Theresa May sent her confidence-and-supply partners a letter intended to reassure them. It hasn't done that. In her letter leaked to The Times, the Prime Minister said she wouldn't allow a "backstop to the backstop" (i.e. a hard border in the Irish sea, cutting off Northern Ireland from the rest of the UK) to "come into force". But the phrasing suggests the EU-favoured solution could still be included in the Brexit deal – just that May will try her best to ensure everything is sorted out before the 'BTTB' would have to come into effect. Since the DUP can see the incompetence of this government as clearly as everyone else – in fact, far more clearly thanks to regular Brexit update meetings, etc – they won't be hedging their bets on her success. And without DUP support, the Tory Brexit deal is unlikely to get passed by MPs.
There are interesting divergent attitudes towards the ever-more-probable prospect that May won't be able to get her deal through the Commons. It seems to me that the ends of the Brexit spectrum, hardcore Remainers and Leavers, are both optimistic about what that would mean for their camp. The former thinks it could force another referendum, or in some other way result in no Brexit. The latter bets it could call the EU's bluff and force it to offer an improved, harder Brexit – or result in no deal, which is pretty much fine by them. (Until a few more learn about the UK being an island.) It is largely May loyalists and Labour MPs in Leave seats who are worried by the Prime Minister failing to get approval for the deal. That's a peculiar coalition – and one too small for May to rely upon.
Sienna @siennamarla
Sign up to LabourList's morning email for everything Labour, every weekday morning.
More from LabourList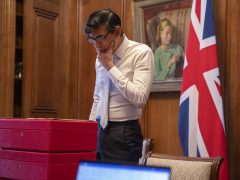 Daily email
The big headline today is a key announcement brought forward from Wednesday's Budget: another £5.9bn to help clear…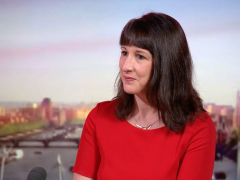 Video
The Andrew Marr Show Shadow Chancellor Rachel Reeves agreed that the government should now implement 'plan B' – i.e.…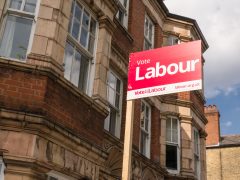 News
LabourList can today reveal Labour's parliamentary candidate selection process for the upcoming Old Bexley and Sidcup by-election. Sources…