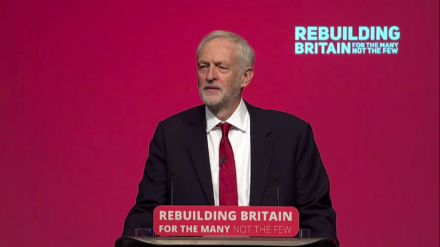 Sign up to LabourList's morning email for everything Labour, every weekday morning.
A week ago, I summed up the political situation with a list of resignations: two secretaries of state, two ministers, two PPSs and a party vice-chair had gone. Michael Gove was silent but still a member of the cabinet. 48 letters of no confidence hadn't been sent. Today, nothing has changed on those fronts. But the DUP is on strike, which meant the confidence-and-supply partner abstained on crucial budget votes, forcing the government to accept Labour amendments. This is a big deal. Plus, the Prime Minister's Brexit proposal doesn't allow frictionless trade, though does keep the backstop without allowing for unilateral withdrawal. It's no surprise that Remainers and Brexiteers on both sides of the House, including Dominic Raab as of this morning, agree that EU membership is preferable to the deal currently on offer. And yet, in what feels like an affront to the natural order of things, Theresa May and this government are still in place.
A grilling in the Commons yesterday again exposed the extent of the opposition faced by May from her own MPs. Every time she talks about the deal, fewer Tories defend it. Responding to the PM's latest Brexit update in the chamber, Jeremy Corbyn described the new political declaration draft as "waffle" and "the blindfold Brexit of a government that spent more time arguing with itself than negotiating for Britain". He listed concerns over the UK-EU future relationship plans, from a new fisheries agreement to our status with European-wide agencies. The Labour leader highlighted the real sticking point for the DUP, and therefore the biggest threat to the Tories' ability to stay in office: "The only certainty contained within these pages is that the transition period will have to be extended or we will end up in the backstop with no exit."
This administration is not fit to govern – though how Labour wins power, even amid this level of chaos, is still not obvious. An early election can only take place under the Fixed-Term Parliaments Act if two thirds of MPs vote for it, or if a simple majority expresses no confidence in the government and the incumbents can't get their act together within 14 days. But it's almost unthinkable that the DUP, however much they nod along to Corbyn's criticisms of the Brexit deal, would help get the Labour leader and John McDonnell into office. The Tories are undoubtedly upping their 'nasty party' image, and they can forget about any reputation they might have had left for fiscal responsibility and general competency. But Corbyn won't be getting the keys to No10 as quickly as you might expect given the political landscape, and Westminster will be the site of Brexit battles for years to come.
Sienna @siennamarla
Sign up to LabourList's morning email for everything Labour, every weekday morning.
More from LabourList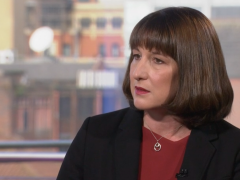 News
Rachel Reeves has argued that banning emergency service workers from going on strike is the "wrong solution to…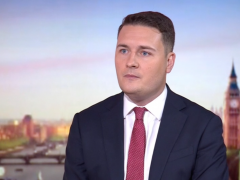 News
Wes Streeting has pledged to maintain key standards for patients and argued that targets are "vital" to ensure…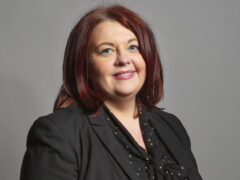 Comment
"We've had 12 years of a Conservative government who, quite frankly, are failing the people of this country…