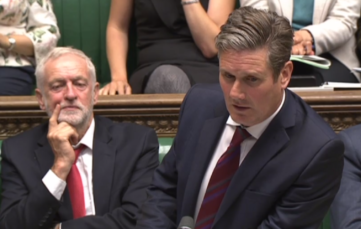 Sign up to LabourList's morning email for everything Labour, every weekday morning.
It's safe to say the results of Theresa May's Brexit negotiations have not gone down well. With two secretaries of state, two ministers, two PPSs and a party vice-chair gone, the Tory government fell apart yesterday as the Labour Party watched delightedly, popcorn in hand. Responding to her statement on the draft withdrawal agreement and political declaration, Jeremy Corbyn skilfully picked apart the deal using both his own left-wing objections (ongoing restrictions on state aid, no guarantees for workers' rights) and the chief Brexiteer concerns (no backstop time limit, ECJ jurisdiction). And the rest of the unpicking was done by her own backbenchers – including Jacob Rees-Mogg, who directly asked why he shouldn't write a no-confidence letter (which he has now sent).
Though the Labour leader has already declared that the "half-baked" deal "does not have the backing of the cabinet, this parliament or the country", the Prime Minister is still trying to sell her deal to all three. There's a fine balance of attitudes within the electorate, they bet, with the 'just get on with it' view battling it out against the 'this isn't what we voted for, her deal is a fudge' position. No10's hope is that initiatives like the LBC interview this morning nudges voters towards sympathy for May and by extension the 'just get on with Brexit' persuasion.
So far, it seems Commons mathematics mean this strategy simply won't add up. Without DUP backing and with shockingly few Tory MPs speaking out in favour of her deal in the chamber yesterday, May must rely on Labour votes. But Corbyn will whip MPs against the deal, and the number of would-be Labour rebels is small and getting smaller. As Tory support for the deal drops off, so does theirs – who, after all, would face the wrath of party members and risk their entire political career to vote with a Tory government that is going to lose anyway?
No10 is apparently contacting Labour MPs, but their net appears to be no wider than the 15 who voted against the EEA amendment in June. If Downing Street read LabourList properly (which I know they occasionally do!), the advisers would know there is no chance of convincing Kate Hoey, Graham Stringer, Dennis Skinner and others on that list, and they'd be better off trying to persuade the likes of Lisa Nandy – which they still haven't attempted.
The question is what happens after Theresa May's deal is voted down the first time. We know forcing a general election is highly improbable. Does she go back, renegotiate with the EU, have it pass in the Commons on the second go after economic chaos has put enough fear into MPs? Or will a 'people's vote' initiative be backed by Labour and somehow gain a majority in the House? Corbyn has seemed reluctant to give the campaign his backing, worrying groups such as Another Europe is Possible, but he confirmed in an email last night to members that Labour "will support all options remaining on the table, including campaigning for a public vote". Reluctant though the leadership and many MPs may be, another public vote may become the only way of breaking the deadlock.
Michael Gove does not seem to be resigning, but word in the bubble is that 48 letters of no confidence are in – and they really mean it this time. That triggers a vote amongst Tory MPs, at least half of whom need to support May for her to survive as leader. If she does, we (and they) are stuck with her for another year. If she doesn't, a leadership contest likely throws the Brexit timetable into chaos. Either way, our shaky political state of affairs is looking more fragile than ever.
Sienna @siennamarla
Sign up to LabourList's morning email for everything Labour, every weekday morning.
More from LabourList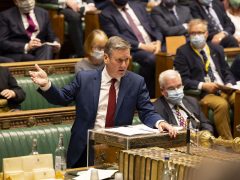 News
Keir Starmer has said the government is now "collapsing" following the resignations of Sajid Javid and Rishi Sunak,…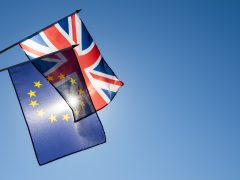 Comment
The six-year anniversary of the Brexit referendum has been marked by a slew of reports and polls on…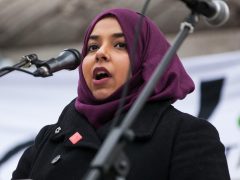 News
Poplar and Limehouse Constituency Labour Party (CLP) has voted for a full selection process amid allegations of a…