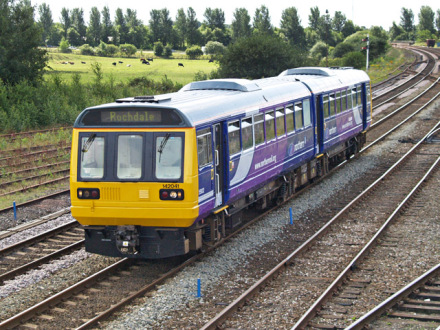 Pity the travelling public, for a new report has highlighted their daily plight in stark terms. Figures for annual Commute Smart Week, by campaigners Work Wise UK, show it takes longer for millions of people to get to work in every part of Great Britain than a decade ago.
Nationally, rail users face the longest journeys. Those heading to work by train face journeys of two hours and eleven minutes every day – an increase of four minutes on the last decade. Journey times were also up for bus and car journeys.  Last year commuters in Wales saw the largest increase in journey times – up almost eight and half minutes to an overall journey time of over 53 minutes.
Across the country, the picture was broadly similar. In the South West of England, journey times were up by almost five minutes, a commute of over an hour (60.2 minutes). In the North East, the length of the average journey was up six minutes, with travel time at 51 minutes. 
Journey times for the east of England now stand at over an hour, up by 5.8 minutes, while in London journey times stand at 81 minutes, up by four minutes on 2007. Only Northern Ireland – where rail and buses are in public ownership – showed a slight decrease in overall journey times. 
TSSA general secretary Manuel Cortes has rightly called all of this "a shambles" and "yet further evidence that the privatisation of our railways has failed". Likewise, TUC general secretary Frances O'Grady was spot on in describing the privatisation of trains and buses as a "big failure".
"Journeys are too expensive, too slow and too unreliable," O'Grady said. "We should bring services back into public ownership. And cuts to public funding for bus routes should be reversed." This makes the wider point – that we badly need a public railway and we must bring the bus network back into public hands while we are at it. 
These figures show us what millions making journeys across the country know each day: the transport network isn't working for them. Under the Tories, Britain's transport system is gridlocked, whether we're talking rail or road. Ministers must put ideology aside and put the public first. The evidence shows that under the Tories – with Failing Chris Grayling in the driving seat – Britain is a less efficient and more go-slow country than a decade ago.
Douglas Beattie is the TSSA's transport spokesman.
More from LabourList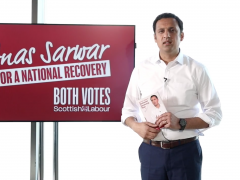 News
Scottish Labour leader Anas Sarwar has warned the 'Progressive Britain' conference today that his party's performance on May…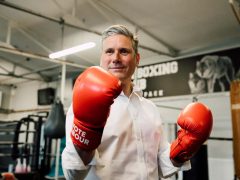 News
Keir Starmer has declared that Labour must "change our party to change Britain" and made the case that…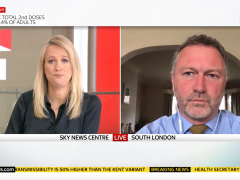 Video
Sophy Ridge on Sunday Shadow Communities and Local Government Secretary Steve Reed backed the easing of Covid restrictions…