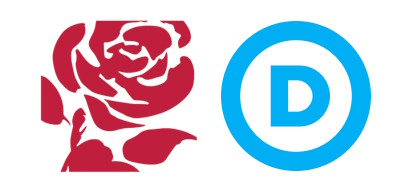 Ten years ago this week, I joined a group of UK Labour activists campaigning for the Democrats in Florida.  It wasn't just the historical significance of a nation defined by slavery standing at the cusp of electing an African-American to its highest office, but also Barack Obama's audacity of hope and optimism that inspired us.
We were campaigning for the promised leadership on foreign policy, a global approach to responsible stewardship of the planet, equitable access to healthcare for all Americans, and ensuring the economic crisis wouldn't hit those who could afford it least. And the Obama administration did this with distinction. The election of Donald Trump has always seemed all the more unfathomable given the character, oratory, diplomacy and integrity of President Obama. 
The events of the last fortnight prove why Democratic success at the November mid-terms is more important than ever. The horrors of Pittsburgh and the coordinated mailing of pipe bombs to Democrat leaders have shocked and appalled, but the environment that has incubated these incidents is very much a product of Trump. Instead of calling out the perpetrators, he emboldens them. He pushes lies against Muslims via erratic tweets, even retweeting the hateful Britain First group, constantly smears his critics in the media, and commends those who wish harm upon national news reporters. It comes as no surprise that an ardent supporter of his was behind the mail bomb incident, and you could even say he was radicalised by Trump himself.
In the UK, we're seeing the growth of a Trump-ist brand of populism as dangerous and offensive, accentuating our own national political differences. After years of our 'special relationship', we have the right to say that we deserve better. This week, I and many other progressives from the Labour Party have headed to Boston to support the Democrats in their fight against the Republicans.
The current values of this Republican-dominated administration are diametrically opposed to the values upon which we've built our special relationship. From the already ludicrous ban on travellers from Muslim nations to the unspeakable detainment of unaccompanied children on the US border we've seen over the past months. His fanning of antisemitic conspiracy theories based around George Soros have also shown what a danger this President is to progressives across the globe. Trump's administration has become a focal point for nationalist causes across the globe, ranging from Brazil to Italy to Hungary.  
Before he had won the nomination, the Republican Party had tried to distance itself from Donald Trump. However, the moment he secured the nomination, the party embraced him – his tweets, his insults, his bigotry and his conspiracy theories. In his campaign for the party's nomination, Trump had reviled Texas Senator Ted Cruz. Contrast that with Senator Cruz's appearance alongside his nemesis on a campaign platform in Houston calling for civility whilst watching the President leading "lock her up" chants. 
The GOP has done nothing but placate Trump and his far-right supporters. Elizabeth Warren has shown the political courage to confront Trump's insults and call him out for the right-wing recidivist he is. We will be campaigning alongside Senator Warren to defend her Massachusetts seat on her progressive platform. 
In his farewell address, President Obama said: "This generation coming up — unselfish, altruistic, creative, patriotic — I've seen you in every corner of the country. You believe in a fair and just and inclusive America; you know that constant change has been America's hallmark, that it's not something to fear but something to embrace; you are willing to carry this hard work of democracy forward."
Many Americans, and not just progressives, are as appalled as we are at the conduct of Trump. When President Obama came to power ten years ago, it was a moment filled with hope as a nation turned its back on its past. While that spectre of the past is now at the forefront of politics in Washington, Obama's legacy still remains ever present in the minds of Democrats. As he said on the campaign trail in Nevada last month, it's time to "restore some sanity to our politics". It's precisely what we're here fighting for.
John Lehal is a Labour activist.
More from LabourList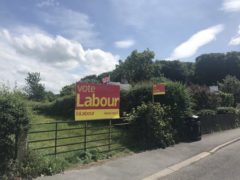 Comment
One thing that seems conspicuous by its absence is any analysis of the recent local government elections at…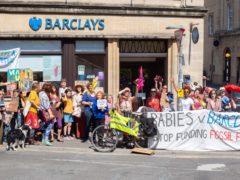 Comment
When the UN Intergovernmental Panel on Climate Change report was released last year, telling the world that we…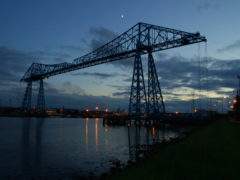 Comment
On Thursday 2nd May, Middlesbrough, an industrial town in the North East, returned an independent mayor – a…