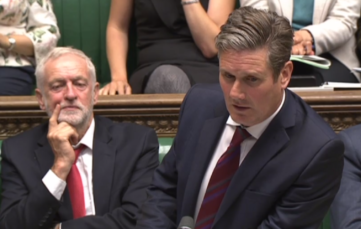 Sign up to LabourList's morning email for everything Labour, every weekday morning.
Another dramatic day in parliament. MPs are set to embark on five days of debate ahead of the meaningful vote on Theresa May's Brexit deal, with eight hours of discussion scheduled to take place today. But somehow this is not the most newsworthy agenda item: first, a 'privilege' motion will see the government face being found in contempt of parliament. Despite the Commons having approved a legally binding motion proposed by Labour that ordered the release of legal advice on May's Brexit deal, the full document has not been published. The theatrical Attorney General Geoffrey Cox was instead sent to answer questions from MPs yesterday – but this was not enough. Opposition parties including the DUP want to see the advice, without caveat or redaction, warts and all.
"This is not about party politics," Keir Starmer said. "It's about parliamentary democracy and guaranteeing that MPs have the information they need to know precisely what the government has negotiated with the EU." Of course, it is about all of these things. Embarrassing the government is politically useful for Labour. But also every crunch moment that undermines the executive's authority goes towards establishing parliament as powerful enough to 'take back control' of the Brexit process. (One Labour MP described it to me as "a game of Jenga", and the contempt of parliament motion "another block taken out and balanced on top".) This lays the ground for the Commons being able to decide what happens after May's deal is voted down next week. If an amendment to that effect is chosen by Speaker Bercow (who unsurprisingly has continued to show his thirst for drama), and it is passed, MPs of all stripes will make sure all options really are on the table.
Is a 2019 general election on the cards? It's still a path strewn with obstacles, but the same goes for every other path, so the implications are worth thinking about. On LabourList today, Mike Katz asks: what would be Labour's manifesto offering on Brexit? EFTA, another referendum, straight remain… Or a promise to renegotiate and deliver a deal that meets Labour's six tests? It looks to me as if every possible pledge would be immensely unappealing to the leadership, which – entirely reasonably – would like to prioritise the business of reversing austerity without endangering the support of either metropolitan Remainers or Leavers in key seats. That's the catch: Labour wants to defeat the deal, and wants an election, but both mean it's making your mind up time.
Sienna @siennamarla
Sign up to LabourList's morning email for everything Labour, every weekday morning.
More from LabourList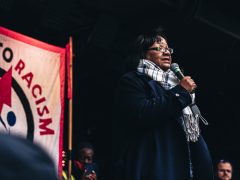 News
Labour MP Diane Abbott has used an anti-racism Black Lives Matter rally at Labour's online conference 'Connected' to…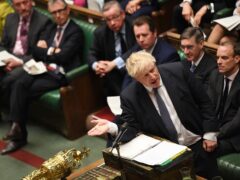 News
Labour has accused Downing Street of "damaging public confidence" in the government after it was revealed that private…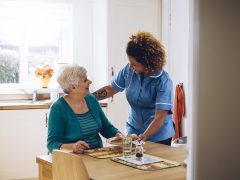 News
The Labour Party has today demanded that the government finally publish its plan to fix the intensifying social…