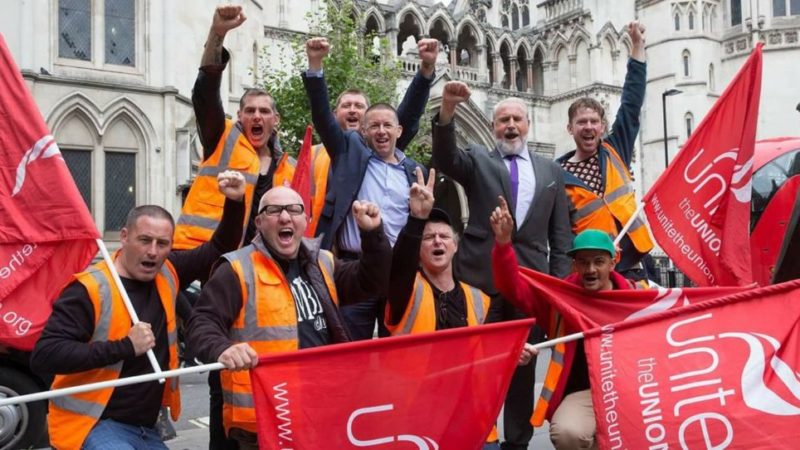 Strikes and ballots
The Birmingham bin strike is back on next week, as the workers assert yet again that they are not to be messed with. More than 300 refuse collectors in Unite are fighting the Labour-controlled council's 'secret' payments to those who did not take part in the strike two years ago. The union is also seeking a high court injunction to stop Birmingham, the largest local authority in Europe, from operating bin wagons below legal staffing safety requirements. The strike will take place for two days per week for five weeks, starting next Tuesday.
In other Unite news, print workers at CPI William Clowes, a firm that manufactures books and journals, will tomorrow walk out in their fourth day of strike action over pay.
In the face of a pitiful 1% pay offer, Unison members in 20 FE colleges across England are now balloting. They could join the union's 600 care workers in the North West, who backed a strike over pay cuts, as well as the outsourced workers at Liverpool hospital who delivered an impressive 100% ballot in favour of a walkout in a fight to be placed on NHS pay rates.
Leatherworkers at two factories in Scotland were on strike last week for three days; both visiting each other's pickets to boost morale. The members of Community union are demanding a 3% pay increase.
In my last column, I told you about the 3,500 bus drivers in Yorkshire, gearing up for a strike ballot over union victimisation. The two sacked Unite reps have since been reinstated, and further action is now off.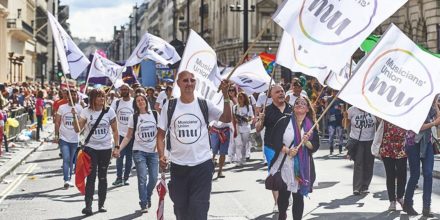 Other news
Members of the Musicians' Union are mobilising for a 'musical flash mob' today, protesting cuts to school music lessons. Midlothian Council, a Labour-run authority, is planning to withdraw musical instrument tuition in all schools, a move that has prompted an outcry from children, teachers and parents.
A heroic firefighter from Nottingham is one of a group of aid workers being held 'hostage' by the Italian government. Brendan Woodhouse volunteers in dangerous conditions helping refugees at sea, ensuring they make it to safety. After rescuing 47 people, his boat has been refused access to a port since January 19th. The FBU has issued a statement urging the UK government to intervene.
GMB has negotiated guaranteed earnings and holiday pay for Hermes delivery drivers. This is a breakthrough deal that could change the landscape of work in what is considered an isolated and casualised workforce. No doubt these demands will now be transferred to other courier companies, too.
As weather recently dipped below -3ºC in the capital, Unite opened the doors to its London headquarters as an emergency homeless shelter, partnering with the Mayor of London and charity St Mungo's.
Shopworkers' union Usdaw received a boost in their campaign for recognition at online retailer Boohoo, which employs 3,000 people at its warehouse, as a parliamentary committee recommended the employer engage in an agreement.
Finally, in a move that will please posties and #LabourDoorstep canvassers alike, one of the UK's leading house builders has pledged to stop installing low-level letterboxes in its new build sites. We can all thank the CWU for raising the health and safety concerns and securing this win.
More from LabourList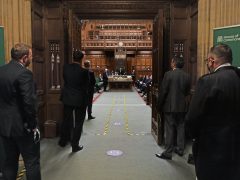 News
The Labour Party is set to force parliamentary votes to protect workers' rights in the wake of the…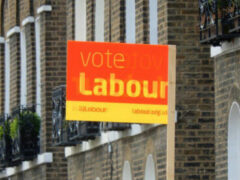 News
UNISON representative Wendy Nichols has been elected today as the new chair of Labour's organisation sub-committee known as…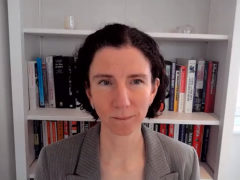 News
Anneliese Dodds has criticised Rishi Sunak over his mishandling of the government response to the coronavirus pandemic and…