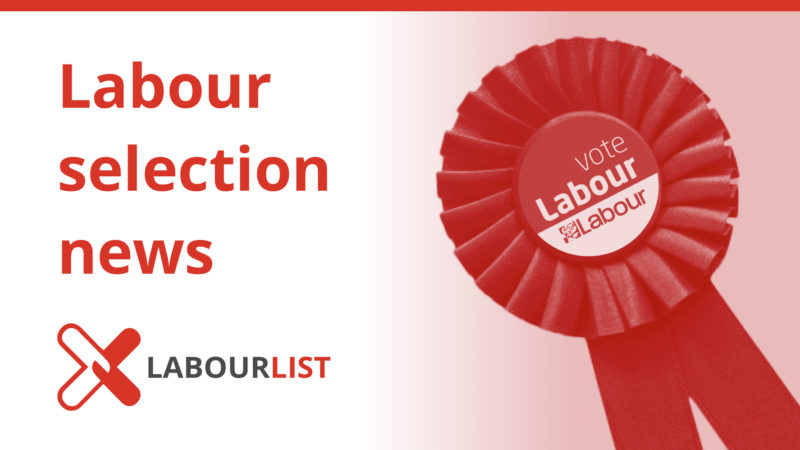 Steve Pound MP has announced that he will not be seeking reselection in Ealing North, which he has held since taking it from the Conservatives in 1997. It now boasts a healthy majority of 19,693, making it one of the safest Labour seats in London.
Who will seek candidacy in this retirement seat and vie to replace him? It's already a crowded field, according to local sources. LabourList understands that Ealing Women's Forum will likely call for an all-women shortlist (AWS), but even if Labour's ruling body agrees, that would do little to narrow the field.
This lengthy list of possible candidates is by no means exhaustive, but – in alphabetical order – here are some of the names doing the rounds in the local party so far. Note: they are only rumoured to be interested, not confirmed. This list will be continuously updated as tips come in…
Rajesh Agrawal – Deputy mayor of London for business. Agrawal hosted a Labour Friends of India dinner in Ealing North shortly after Steve Pound's resignation announcement.
Milad Amini – Rupa Huq's senior caseworker in parliament grew up in the borough, raised mainly in emergency and temporary accommodation. Still lives at home in Ealing North, in a council block. Former law student, voluntary police offer and vice-chair of Cleveland branch. At one time worked for Steve Reed; now been with the Ealing Central and Acton MP for two years.
Cllr Sitarah Anjum – First served as an Ealing North councillor 2010-2014 and returned in 2018. Anjum is a backbencher who stood in the Ealing Central and Acton parliamentary selection in 2013, but did not make it the longlist. She has a YouTube channel showcasing her covers of romantic ballads.
Cllr Julian Bell – The Ealing Council leader is currently the longest-serving Labour group leader in London. Represents a ward in Ealing North. Has been criticised for buying a property while staying on as a housing association tenant, which the Daily Mail and Skwawkbox have reported on. He said in 2014 that the purchase was made to help relatives with care needs. Daughter is TV presenter Angellica Bell.
Cllr Linda Burke – Former pro vice-chancellor at Greenwich University, Burke was elected in 2018 as a councillor in Ealing North.
Cllr Theresa Byrne – The backbencher was a councillor in Pound's seat from 2010 to 2018. She was deselected, then selected for Elthorne in Ealing Southall constituency and now represents that ward. Challenged council leader Julian Bell last year, but he won the vote by 34 to 21. Byrne is an administrator at the University of London.
(Sophie Charman-Blower – Secretary of neighbouring local party Ealing Central and Acton, she is a former aid worker in Africa and single mother. She has trade union links as a PCS organiser and via her mother, former NUT general secretary Christine Blower. Currently seeking selection as a GLA candidate for West Central and the London-wide list. Update, 28th August: Confirmed she doesn't intend to stand in Ealing North.)
Katy Clark – The Labour leadership's preferred candidate could be this former MP and staffer, though she may instead concentrate on her fight in Vauxhall, where she has been backed by the local Momentum group. She recently visited Ealing North for her democracy review.
Cllr Lewis Cox – Flight attendant, LGBTQ+ campaigner and co-founder of Ealing Labour for Corbyn. Through EL4C, he helped to provide content for Jeremy Corbyn's political broadcasts. Elected as an Ealing North councillor in 2018. Has released a video.
Cllr Bassam Mahfouz – Lifelong Ealing North resident who went to school in the constituency. First elected as an Ealing councillor in a 2005 by-election. Now the cabinet member for finance. Stood unsuccessfully in 2010 as Labour's candidate in Ealing Central & Acton, before the seat was won by Rupa Huq. Understood to be Pound's preferred successor.
(Cllr Peter Mason – Councillor in Ealing Southall since 2014 and cabinet member for housing. Mooted as a contender, but the Jewish Labour Movement secretary recently tweeted that he'd rather "cut my eyes out with a spoon" than stand. He is definitely not running.)
Ed Mayne – Former Hounslow councillor and cabinet member. ASLEF train driver who stood against Chris Grayling in 2017. LabourList hears he attended a canvassing session in Ealing North after Pound's resignation announcement.
James Murray – Deputy mayor of London for housing (property developers lobbied against his appointment according to the FT) and former Islington Council cabinet member. Born in Ealing North and grew up there. His mother and step-father are former Ealing North councillors in the same ward in which James recently opened new council homes. One of the favourites to win.
Cllr Aysha Raza – First elected as a councillor in Ealing North in 2014. Neuroscientist, NHS campaigner and former chair of the Ealing special scrutiny committee on knife crime. Previously apologised for alleged antisemitic social media posts from several years ago and undertook Jewish Labour Movement training. Shortly after her election to Ealing Council, the BBC reported in 2014 that she had two conflicting parliamentary selection pitches online at the same time, as the details of a prior selection bid were not taken off an old website.
Jo Sidhu QC – Born and bred in the borough, this former Ealing councillor (back in the '90s, alongside Hilary Benn) is definitely interested. Has been a Labour member in all three Ealing constituencies. Criminal defence barrister; made silk seven years ago. Currently leading the legal challenge on behalf of the Campaign for Clean Air in Southall and Hayes (CASH).
Cllr Chris Summers – Northolt ward councillor since 2010. Stood against Boris Johnson as the Labour candidate for Uxbridge and South Ruislip in 2015. School governor in Northolt. A former BBC journalist, The Times alleged in 2017 that his employment by Russian state media gave the Kremlin "access to Scotland Yard".
Cllr Adam Swersky – Elected to Harrow Council in 2014, where he is cabinet member for finance. Recently attended a canvassing session in Ealing North after Pound's resignation announcement.
Cllr Hitesh Tailor – Elected as a councillor in 2010 and still represents the same ward, East Acton. Has held cabinet posts but currently a backbencher. Challenged the Remainer Tory Sam Gyimah in the safe blue seat of East Surrey in 2017.
Claire Tighe – Born and bred in Ealing and still lives in the borough. Works in Westminster for a Labour MP and came through the Jo Cox Women in Leadership Programme 2019. Currently vice-chair of the Labour Irish Society.
If you want to tell LabourList that you are standing and want to be on this list, or definitely not standing and want that confirmation to be added to this piece, get in touch via Twitter or email us.
More from LabourList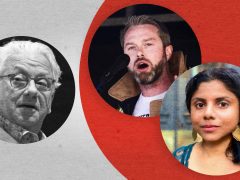 News
Labour left organisation Momentum has replaced co-founder and former chair Jon Lansman with a firefighter and a climate…
Comment
In the week when we celebrate the 75th anniversary of Clem Attlee leading Labour to victory on July…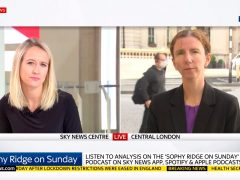 News
Ridge on Sunday Anneliese Dodds discussed the upcoming summer statement from the Chancellor and called on the government…