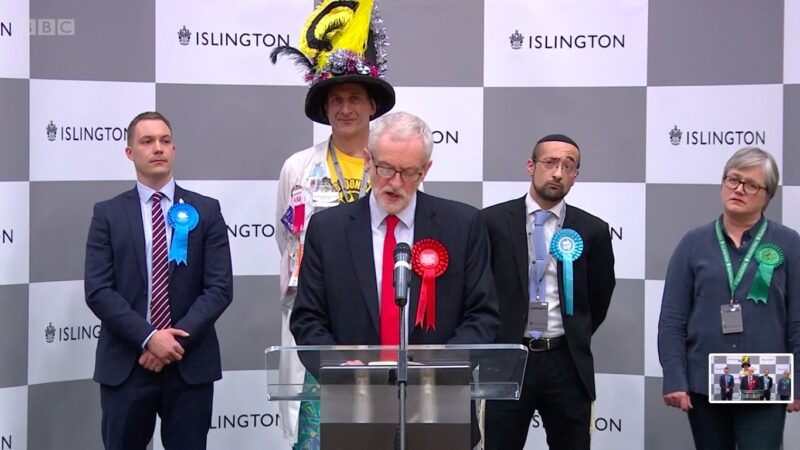 A number of Labour figures have lost their seats as the party was defeated in 60 constituencies across the country in the 2019 general election.
The overall net result for Labour is -59 after Fleur Anderson took Putney, in London, from the Conservatives in an outcome that bucked the trend of the night.
Laura Pidcock, previously tipped as a possible successor to Jeremy Corbyn, lost her Durham North West seat to the Tories by a margin of 1,144 votes. She was elected to parliament in 2017.
Labour's shadow environment secretary Sue Hayman also won't be returning to Westminster as she lost in Workington. She became an MP in 2015 and supported Owen Smith's 2016 leadership bid.
Other frontbench losses included Jenny Chapman, Gordon Marsden, Danielle Rowley, Lesley Laird and Karen Lee.
London constituency Kensington fell to Labour in a major upset in the 2017 election, but the Tories ousted Emma Dent Coad with a slim majority of 150 on Thursday.
Labour fared significantly worse in Leave-supporting areas. 52 of the seats lost during the 2019 general election voted to leave the EU in 2016. The party lost eight Remain constituencies – of those, six were Scottish seats.
Below is the full list of seats lost by Labour in the 2019 general election.
Ashfield, Natalie Fleet (replacing Gloria de Piero) – Leave vote in 2016: 70.5%
Barrow and Furness, Chris Altree (replacing John Woodcock) – Leave vote in 2016: 57.3%
Bassetlaw, Keir Morrison (replacing John Mann) – Leave vote in 2016: 68.3%
Birmingham Northfield, Richard Burden – Leave vote in 2016: 61.8%
Bishop Auckland, Helen Goodman – Leave vote in 2016: 60.9%
Blackpool South, Gordon Marsden – Leave vote in 2016: 67.8%
Blyth Valley, Susan Dungworth (replacing Ronnie Campbell) – Leave vote in 2016: 60.5%
Bolsover, Dennis Skinner – Leave vote in 2016: 70.4%
Bolton North East, David Crausby – Leave vote in 2016: 58.1%
Bridgend, Madeleine Moon – Leave vote in 2016: 50.3%
Burnley, Julie Cooper – Leave vote in 2016: 66.6%
Bury North, James Frith – Leave vote in 2016: 53.7%
Bury South, Lucy Burke (replacing Ivan Lewis) – Leave vote in 2016: 54.5%
Clwyd South, Susan Elan Jones – Leave vote in 2016: 59.9%
Coatbridge, Chryston and Bellshill, Hugh Gaffney – Remain vote in 2016: 61.2%
Colne Valley, Thelma Walker – Leave vote in 2016: 50.1%
Crewe and Nantwich, Laura Smith – Leave vote in 2016: 60.3%
Darlington, Jenny Chapman – Leave vote in 2016: 58.1%
Delyn, David Hanson – Leave vote in 2016: 54.4%
Derby North, Tony Tinley (replacing Chris Williamson) – Leave vote in 2016: 54.3%
Dewsbury, Paula Sherriff – Leave vote in 2016: 57.2%
Don Valley, Caroline Flint – Leave vote in 2016: 68.5%
Dudley North, Melanie Dudley (replacing Ian Austin) – Leave vote in 2016: 71.4%
Durham North West, Laura Pidcock – Leave vote in 2016: 55.1%
East Lothian, Martin Whitfield – Remain vote in 2016: 64.6%
Gedling, Vernon Coaker – Leave vote in 2016: 56.3%
Glasgow North East, Paul Sweeney – Remain vote in 2016: 59.3%
Great Grimsby, Melanie Onn – Leave vote in 2016: 71.5%
Heywood and Middleton, Liz McInnes – Leave vote in 2016: 62.4%
High Peak, Ruth George – Leave vote in 2016: 50.6%
Hyndburn, Graham Jones – Leave vote in 2016: 65.8%
Ipswich, Sandy Martin – Leave vote in 2016: 56.5%
Keighley, John Grogan – Leave vote in 2016: 53.3%
Kensington, Emma Dent Coad – Remain vote in 2016: 68.8%
Kirkcaldy and Cowdenbeath, Lesley Laird – Remain vote in 2016: 56.7%
Leigh, Jo Platt – Leave vote in 2016: 63.3%
Lincoln, Karen Lee – Leave vote in 2016: 57.4%
Midlothian, Danielle Rowley – Remain vote in 2016: 62.1%
Newcastle-under-Lyme, Carl Greatbatch replacing Paul Farrelly – Leave vote in 2016: 61.6%
Penistone and Stocksbridge, Fran Johnson replacing Angela Smith – Leave vote in 2016: 60.7%
Peterborough, Lisa Forbes – Leave vote in 2016: 61.3%
Redcar, Anna Turley – Leave vote in 2016: 67.7%
Rother Valley, Sophie Wilson replacing Kevin Barron – Leave vote in 2016: 66.7%
Rutherglen and Hamilton West, Ged Killen – Remain vote in 2016: 62.4%
Scunthorpe, Nic Dakin – Leave vote in 2016: 68.7%
Sedgefield, Phil Wilson – Leave vote in 2016: 59.4%
Stockton South, Paul Williams – Leave vote in 2016: 57.8%
Stoke-on-Trent Central, Gareth Snell – Leave vote in 2016: 64.9%
Stoke-on-Trent North, Ruth Smeeth – Leave vote in 2016: 72.1%
Stroud, David Drew – Remain vote in 2016: 54.1%
Vale of Clwyd, Chris Ruane – Leave vote in 2016: 56.6%
Wakefield, Mary Creagh – Leave vote in 2016: 62.8%
Warrington South, Faisal Rashid – Leave vote in 2016: 51.1%
West Bromwich East, Ibrahim Dogus (replacing Tom Watson) – Leave vote in 2016: 68.2%
West Bromwich West, James Cunningham replacing Adrian Bailey – Leave vote in 2016: 68.7%
Wolverhampton North East, Emma Reynolds – Leave vote in 2016: 67.7%
Wolverhampton South West, Eleanor Smith – Leave vote in 2016: 54.4%
Workington, Sue Hayman – Leave vote in 2016: 61.0%
Wrexham, Mary Wimbury replacing Ian Lucas – Leave vote in 2016: 57.6%
Ynys Môn, Mary Roberts replacing Albert Owen – Leave vote in 2016: 50.9%
More from LabourList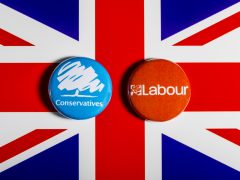 Columnist
If you listen to some commentators, you'd think Labour are now destined to be the largest party in…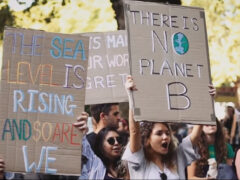 Comment
If the past two years have taught us anything, it is that there is still a lot of…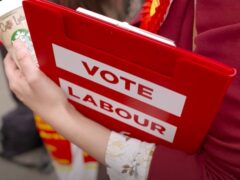 News
Aspiring Labour MPs can now apply for selection in all remaining seats without prospective parliamentary candidates, with the…