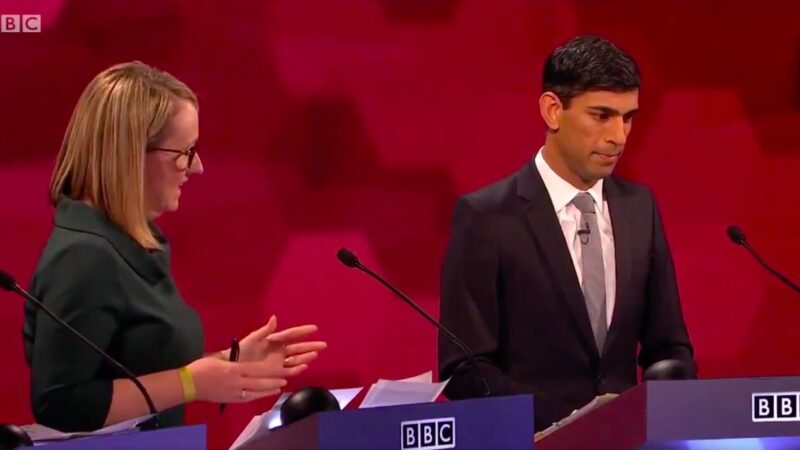 Rishi Sunak is reportedly replacing Sajid Javid as the new Chancellor. The new cabinet member was first elected to parliament in 2015 and was a junior minister in local government as recently as July 2019.
Labour leadership candidate Rebecca Long-Bailey had a fiery debate with Sunak in a BBC programme during the 2019 general election campaign.
Standing in for Jeremy Corbyn, the Shadow Business Secretary impressed pundits when she pointed out that Javid was "selling derivatives at Deutsche Bank" when the global crash hit.
Tory Rishi Sunak calls Labour's spending plans "absolutely reckless"

Rebecca Long-Bailey says Labour is the only party with "credible and detailed costing plan"https://t.co/hK0XIORhsk #BBCDebate #GE2019 pic.twitter.com/fuEGTj0564

— BBC Politics (@BBCPolitics) November 29, 2019
When Sunak talked about "the cost of Corbyn", one of the key Tory campaign lines, Long-Bailey remarked that he didn't seem to know the difference between capital expenditure and day-to-day spending.
Tory Rishi Sunak says Labour's plans will "bankrupt the country" asking "who will pay? Millions on low incomes"

Labour's Rebecca Long-Bailey says "what we invest in critical infrastructure, we will borrow to invest"https://t.co/hK0XIORhsk #BBCDebate #GE2019 pic.twitter.com/MF26VmRSdh

— BBC Politics (@BBCPolitics) November 29, 2019
More from LabourList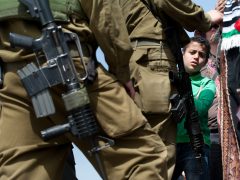 Comment
Before I was elected as a Labour MP, I worked for the Youth Service in Wales. The Welsh…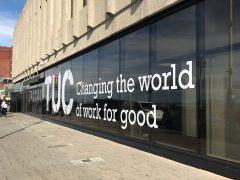 News
Analysis published by the TUC has found that extending statutory sick pay protection to all workers, by removing…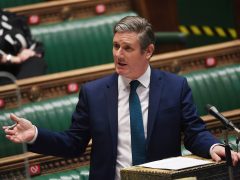 News
Matthew Doyle, a former press spokesman and adviser to Tony Blair, has been appointed as Keir Starmer's interim…