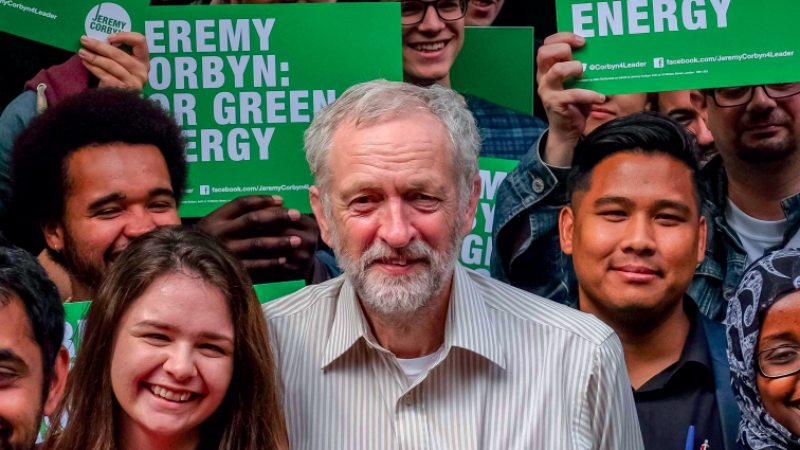 Labour left MPs including Jeremy Corbyn and John McDonnell have joined party activists in calling for the new leadership to support the 'Green New Deal' policy programme.
Members of the Socialist Campaign Group, which represents the parliamentary party's left, have signed a letter demanding that the climate programme put forward by Labour in 2019 is not dropped.
The push comes from members of the previous leadership team – Diane Abbott, Ian Lavery, Richard Burgon – and from new intake MPs such as Bell Ribeiro-Addy and Zarah Sultana.
The letter states that after Labour conference approved a 'Socialist Green New Deal' motion, party policy includes commitments to a path to net-zero by 2030 and public ownership of the energy sector.
The conference push was led by campaign group Labour for a Green New Deal, which is now encouraging party members to use its model submission for Labour's consultation on a green recovery.
Ed Miliband and Anneliese Dodds launched a consultation on the creation of an ambitious green and just economic recovery from the coronavirus crisis at the start of the month.
According to Labour GND, within 24 hours more than 350 party members had sent their template describing a "new social settlement" to the policy consultation. It concludes at the end of June.
The policy proposal includes public ownership of key industries and utilities, a Warm Homes for All programme, full-fibre broadband free at the point of use and the cancellation of Global South debt.
Asked whether Labour backs a 2030 net-zero target, Keir Starmer's spokesperson said: "The last manifesto made a number of really important commitments on this, which Keir supported, but we lost the election and Labour lost five years in government to tackle climate change.
"The next manifesto, the next target, will be written in four or five years' time and we'll have to deal with the circumstances we are in then."
Responding to those comments, Angus Satow of Labour for a Green New Deal said: "We strongly oppose the suggestion that Labour should abandon its vital, popular and groundbreaking climate programme because of our election defeat.
"With the Arctic on fire and unemployment soaring, the Green New Deal has never been more urgent. It's not enough for Keir Starmer to delay this question until 2024 – he must fight for our programme, and our planet, now."
Below is the full text of the letter and signatories.
The recovery from Covid-19 must tackle the urgent climate crisis facing our planet. With the highest ever temperatures recorded in the Arctic Circle, we cannot delay in taking action to save our planet and future generations.
We believe that the necessary and urgent action must consider not only the historic responsibility of the UK in greenhouse gas emissions, but also the need for a just transition for workers employed in the energy industry.
Thanks to work of campaigners, trade union representatives of energy workers and others, since conference 2019 Labour Party policy includes:
International exchange of technology and expertise to support other countries' transitions
A path to net zero by 2030
A ban on fracking
A just transition, based on public ownership of an integrated, democratic energy sector
Free or affordable green public transport
Ecological restoration to increase biodiversity
Welcoming climate refugees
Building and retrofitting social and council housing with low embedded carbon
We support the recommendations of Labour's 2019 report 'Thirty by 2030', and the work of Labour for a Green New Deal in continuing to push for Labour conference policy to be made a reality, to save our planet for our children, and to fight for climate action to be at the heart of everything our country does as we rebuild after the coronavirus pandemic.
Diane Abbott MP
Tahir Ali MP
Paula Barker MP
Apsana Begum MP
Christine Blower
Pauline Bryan
Richard Burgon MP
Ian Byrne MP
Shami Chakrabarti
Jeremy Corbyn MP
John Hendy
Ian Lavery MP
Clive Lewis MP
John McDonnell MP
Ian Mearns MP
Graeme Morris MP
Kate Osamor MP
Kate Osborne MP
Bell Ribeiro-Addy MP
Zarah Sultana MP
Jon Trickett MP
Claudia Webbe MP
Mick Whitley MP
Nadia Whittome MP
More from LabourList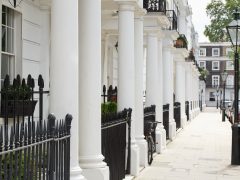 Comment
If you fancy a look at how the other half live, just take a stroll down Phillimore Gardens,…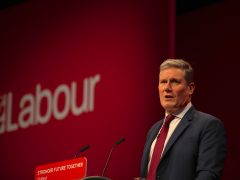 Comment
In 1997, Tony Blair swept to victory on a wave of optimism, declaring: "A new dawn has broken,…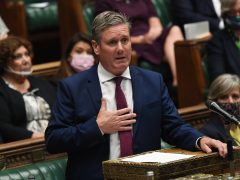 News
Keir Starmer's personal net approval ratings in the 'Red Wall' have fallen to its lowest level since September,…