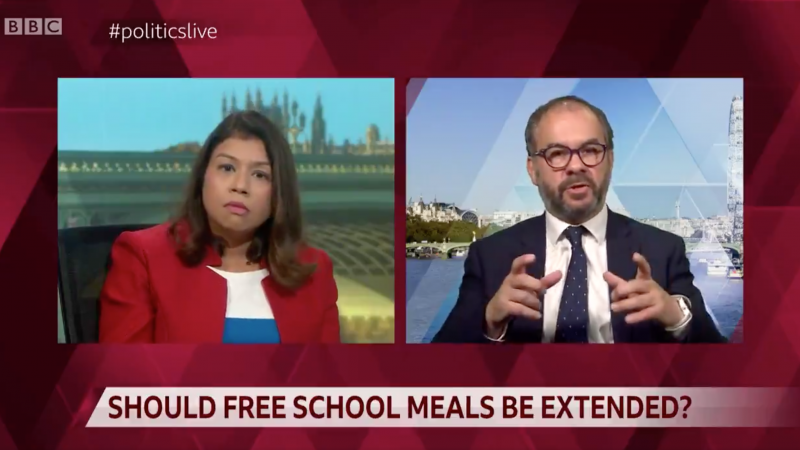 Conservative government minister Paul Scully has explained that "children have been going hungry for years" when asked why the Tories are opposing the campaign led by Marcus Rashford to extend free school meals.
Early years shadow minister Tulip Siddiq pointed out that Labour's motion in favour of extending free school meals during holidays, to be voted on this afternoon, has gained the support of some Tory MPs.
"We've had a situation where children are… have been going hungry… under a Labour government… for years," Scully replied. He said the government had put in place the Universal Credit system to top up incomes.
The minister added: "We have been starting to tackle those issues of the people that are at that point on the pay scale and making sure their children can get fed." Challenged on his answer, Scully said he was looking at "the long term".
The Tory MP claimed the focus was on how to ensure "the lowest paid can actually help feed their children for weeks, months and years to come", and reiterated that the much-criticised Universal Credit was one solution.
Responding to Scully's Politics Live comments, Labour's Shadow Education Secretary Kate Green called for an apology, saying: "This is a slap in the face for families struggling to make ends meet.
"Rising child poverty and more families going hungry is the shameful legacy of the Conservatives' decade in power.
"Paul Scully should apologise for his disgraceful comment and Conservative MPs should do something about this injustice by supporting Labour's plan to ensure no child goes hungry over Christmas."
Labour will force a House of Commons vote this afternoon, and it is likely to see Tory MPs vote against ensuring that pupils have access to free meals during every holiday between now and Easter 2021.
Deputy leader Angela Rayner, set to lead the debate for Labour on the motion, said: "This vote is about our values as a country and whether the government, in the middle of this crisis, is happy to let our children go hungry."
Conservative MP for Sutton and Cheam since 2015, Scully is the current minister for London and parliamentary under-secretary of state for small business, consumers and labour markets.
More from LabourList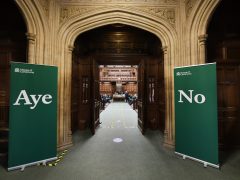 News
The House of Commons has approved, by 263 votes, Labour's expression of support for protecting holiday pay entitlements…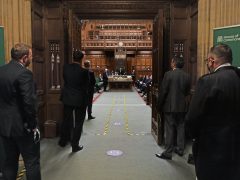 News
Tory MPs abstained on a motion put forward by Labour today against government plans that the opposition party…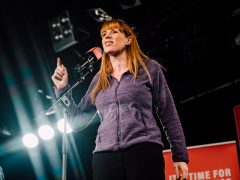 News
Angela Rayner has demanded that the Conservative Party apologise after Labour's lawyers wrote to the director of public…