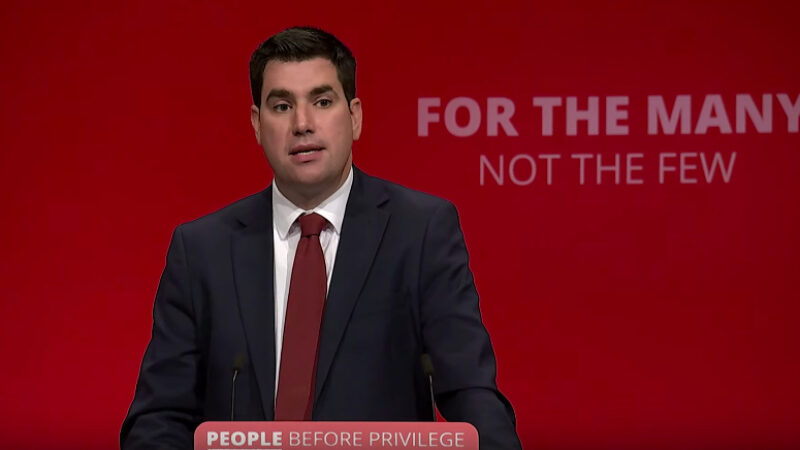 The Socialist Campaign Group of Labour MPs on the left of the party has released a "core programme of ten key policies" that it would like Keir Starmer to adopt as the party conference in Brighton begins.
Richard Burgon, secretary of the SCG, said: "Throughout this crisis, the Labour leadership has sadly failed to put forward the alternatives needed to show people that our party is on their side.
"That is reflected in the opinion polls where we are still lagging behind, with a general election coming down the tracks.
"As we go into conference, the Labour leadership needs to urgently put forward policies that can win broad support among the vast majority of people. Timidity at this time from the Labour leadership risks many more years of Tory rule."
Some of the policies endorsed by the group have already been backed by Starmer as leader, such as a £10 minimum wage and an end to tuition fees. He also recommitted to a 2030 target for cutting emissions in his essay this week.
Ed Miliband recently declared that the leadership supports public ownership of energy, water, mail and rail, as suggested by the SCG, but Philip Collins, who has helped to write Starmer's conference speech, said the frontbencher had the "wrong" stance.
Other ideas put forward by the left MPs have not found favour with the leadership, such as a 15% pay increase for NHS staff. Although Starmer said the 3% offered by the government was "not fair", he also described 15% as "high".
Below is the full statement from the Socialist Campaign Group of Labour MPs.
The Covid-crisis has not only shone a spotlight on the deep inequalities that scar our society – and their deadly consequences – it has deepened them. If we are to really learn the lessons of this pandemic, we need to build a fairer and more inclusive society.
But despite the rhetoric of "building back better", the Tory government is seeking to make the working class pay for this crisis including through cuts to Universal Credit and tax hikes on working people.
When a US President is announcing the end of trickle-down economics, proposing significant public investment programmes including on a green recovery, and taxes on the super-rich, then that's the very least the Labour leadership should argue for.
But too often the Labour leadership has failed to outline a vision of what it stands for. With a general election likely within 18 months and Labour behind in the polls, we believe the Labour leadership must urgently outline a core programme of ten key policies focussed on tackling the living standards crisis our communities face and that show that Labour is on the side of the vast majority of people. Such a programme should include:
A GREEN NEW DEAL: that could not only achieve a net-zero carbon economy by 2030 but also create millions of green, unionised jobs and help tackle the huge regional inequalities we face.
A FULLY PUBLIC NHS: reversing all NHS privatisation, tackling the staffing crisis through a 15% pay increase and ensuring the NHS has the funding needed to end the misery of long NHS waiting lists.
A NATIONAL CARE SERVICE: based on the principles of our NHS – free at the point of use, publicly delivered and funded through progressive taxation.
A NATIONAL EDUCATION SERVICE: including a universal offer of childcare and early years education for every child from age three, universal free school meals, a national youth service, end to tuition fees, and a universal offer of lifelong learning, skills, training and retraining.
REBUILDING SOCIAL SECURITY: including through a minimum income guarantee for all to start to give people the security they need.
TAX JUSTICE: through widespread reform of the tax system to make it much more progressive including a windfall tax on companies that made super-profits during this crisis and wealth taxes on the super-rich.
PUBLIC OWNERSHIP: putting an end to the utilities rip off by bringing into public ownership energy, water, mail and rail and establishing a publicly owned broadband provider.
A RIGHT TO HOUSING: with a pledge to build 100,000 council houses a year, introduce rent controls, and significantly strengthen tenants' rights.
DIGNITY AT WORK: ending fire and rehire and zero-hour contracts, establishing full employment rights from day one for all workers, a minimum wage of at least £10 per hour for all, sectoral collective bargaining in line with international legal conventions and guaranteeing sick pay at living wage levels.
ACTION FOR EQUALITY: with a radical plan of legislation and funding to dismantle all structural inequalities, including socio-economic inequalities, that blight the lives of millions in our society including Black people and ethnic minorities, women, LGBT+ and disabled people.
More from LabourList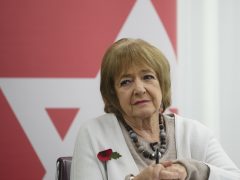 Comment
Holocaust Memorial Day has been a National Day of Commemoration for 22 years. We use the occasion to…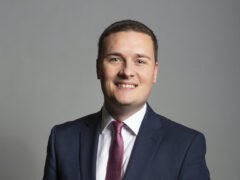 Comment
13 years of Conservative mismanagement have left the NHS without the doctors and nurses it needs, and patients…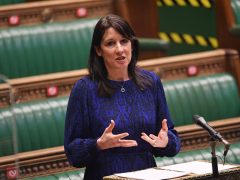 News
Rachel Reeves has argued that the Tories "have no plan for now, and no plan for the future"…