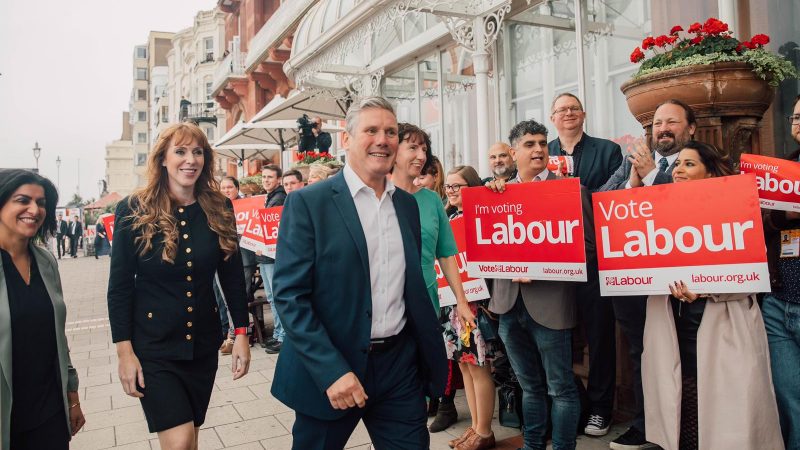 Sign up to LabourList's morning email for everything Labour, every weekday morning.
Keir Starmer has managed to get both the Equality and Human Rights Commission (EHRC) rule changes and his controversial internal party reforms approved by Labour conference 2021. The full breakdown of the results is available on LabourList. The EHRC changes – namely a new complaints process, introducing two new acronyms to the party (IRB and ICB) – were approved by the biggest margin, around 74% to 26%, with local party delegates voting 65% in favour and affiliates 82% in favour. Momentum had urged conference goers to vote against the changes and it is understood that Unite abstained. The Jewish Labour Movement chair Mike Katz described passing the change as a "moral, legal and political imperative for Labour" but added that it is "not enough to detoxify party culture".
The Labour leadership is delighted that the other reforms were also passed, which will:
make it easier for sitting Labour MPs to be automatically reselected, as the threshold for trigger ballots has been changed from one third of either affiliate or party branches to a majority of both affiliate and party branches (with each section's votes being worth 50/50);
make it more difficult for Labour MPs without significant support among colleagues to stand for the leadership, as the MP nomination threshold in contests has been increased from 10% to 20%;
introduce a six-month freeze date for new members in leadership elections;
scrap registered supporters;
cut the number of policy subjects debated at conference from 20 to 12;
increase affiliate representation on Labour's national policy forum.
"When everyone was saying Keir shouldn't do this and refusing to back him, he pressed on and changed the party. Deserves some serious respect," a source close to the leadership told LabourList. As expected, it was a finely balanced thing: some of the package was only approved with 53.67% in favour, and there was a majority against among local party delegates. The trade unions saved Starmer's party reforms, especially UNISON, which was understood on Saturday to be planning abstention (not wanting to exacerbate tensions with its left-majority Labour Link committee) but ultimately voted for them.
Instead of taking nine months and a special conference as in 2014, sweeping reforms were passed in just a few days' work, which Starmer sees as a clear win. He will also be pleased with his newly expanded majority on Labour's national executive committee: as I revealed this morning, the Bakers' Union (BFAWU) has been voted off the ruling body, to be replaced by the Musicians' Union (MU), which nominated Starmer for the leadership. Have the chances of BFAWU disaffiliation just gone up? Another conference card vote to note is that hundreds of thousands of votes were missing in the original general secretary result announced, prompting a revised result to be released today. It shows that David Evans was approved by 57% to 43%, rather than 59% to 41%.
At Labour conference today, Rachel Reeves will unveil her plans to cut – and eventually entirely scrap – business rates, replacing them with "a new system of business taxation fit for the 21st century". This is one key aspect of the party's focus on the high street, highlighting that the tax system is currently stacked against high street and small businesses whereas others – particularly online – pay "less than their fair share". Labour is looking at increasing digital services tax and Reeves has hinted that she favours a higher global minimum corporation tax rate. Her speech is one to watch at 12pm.
Today in Brighton, LabourList is putting on a further four events. At 12.30pm, we've got 'Climate Catastrophe: The Case for a Socialist Green New Deal' with the FBU; at 3pm, there is 'How Labour Can Harness Renewed Community Spirit To Transform Britain' with The Cares Family and Power to Change; and at 5.30pm, it's 'Fight The Tory Crackdown On Our Rights' with Unite. All taking place in the Ambassador Room, Hilton Brighton Metropole. Plus in the evening there is the unmissable LabourList karaoke from 9pm at Charles Street Tap – if you didn't buy a ticket online, you can still turn up and buy one on the door. See you there!
Sign up to LabourList's morning email for everything Labour, every weekday morning.
More from LabourList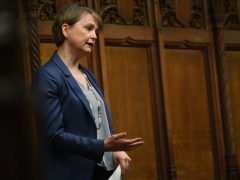 News
Yvette Cooper has become Shadow Home Secretary, Wes Streeting is the new Shadow Health Secretary and Jonathan Reynolds…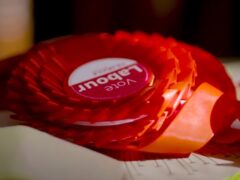 Comment
Membership of the Labour Party matters. At its best, it brings activists identity, community, fulfilment and friendship. But…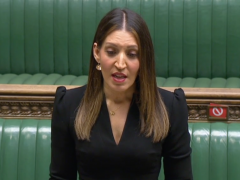 News
The spread of the Omicron variant in the UK is a "reminder that no one is safe until…